Aside from Steven Spielberg's triumphs in Hollywood, the Oscar-winning director is also a proud dad to seven children, some of whom have followed in his footsteps in the entertianment inustry.
Though he's created multiple movies for kids, "The Fabelmans" director didn't always plan on being a father though, telling Vanity Fair in an April 2022 interview that it never made sense as part of his life until he had an epiphany while shooting "E.T. the Extraterrestrial."
"It never occurred to me till halfway through 'E.T.': I was a parent on that film. I was literally feeling like I was very protective of Henry (Thomas) and Mike (McNaughton) and my whole cast, and especially Drew (Barrymore), who was only 6 years old. And I started thinking, 'Well, maybe this could be my real life someday,'" he said. "It was the first time that it occurred to me that maybe I could be a dad. And maybe in a way, a director is a dad, or a mom."
He then realized that having children of his own would be his "big production," as he called it.
The 76-year-old said that children of divorce, like him, or those who have been involved in a divorce "know the responsibility of how you have to super take care of your kids. It's something that never goes away and it comes out in the wash, and it certainly has come out in a lot of my movies, both indirectly and subconsciously. And in the latest film that I've just made, it comes out very directly," he said of "The Fabelmans," his new semi-autobiographical film.
In the 95th annual Academy Awards, which airs on Sunday, March 12 at 8 p.m. ET, Spielberg is nominated for best picture, directing and writing for "The Fabelmans."
Here's what to know about his kids.
Jessica Capshaw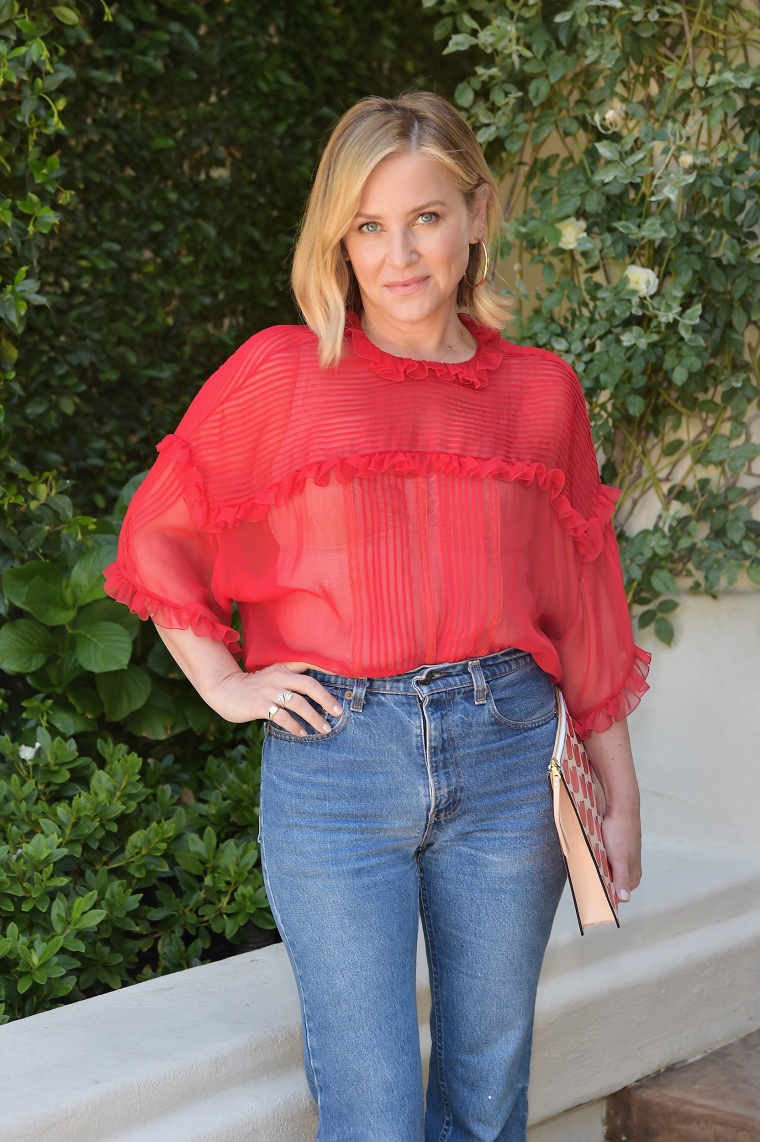 Jessica Capshaw is Spielberg's stepdaughter. He married Kate Capshaw, his second wife and Jessica Capshaw's mom, in 1991. Jessica Capshaw was 15 at the time.
An actor, Jessica Capshaw is known for playing Arizona Robbins on "Grey's Anatomy" and Jamie Stringer on "The Practice." The 46-year-old can also be seen on "Holidate," "Dear Zoe" and "Bones."
She is married to Christopher Gavigan, co-founder of the Honest Company.
Max Spielberg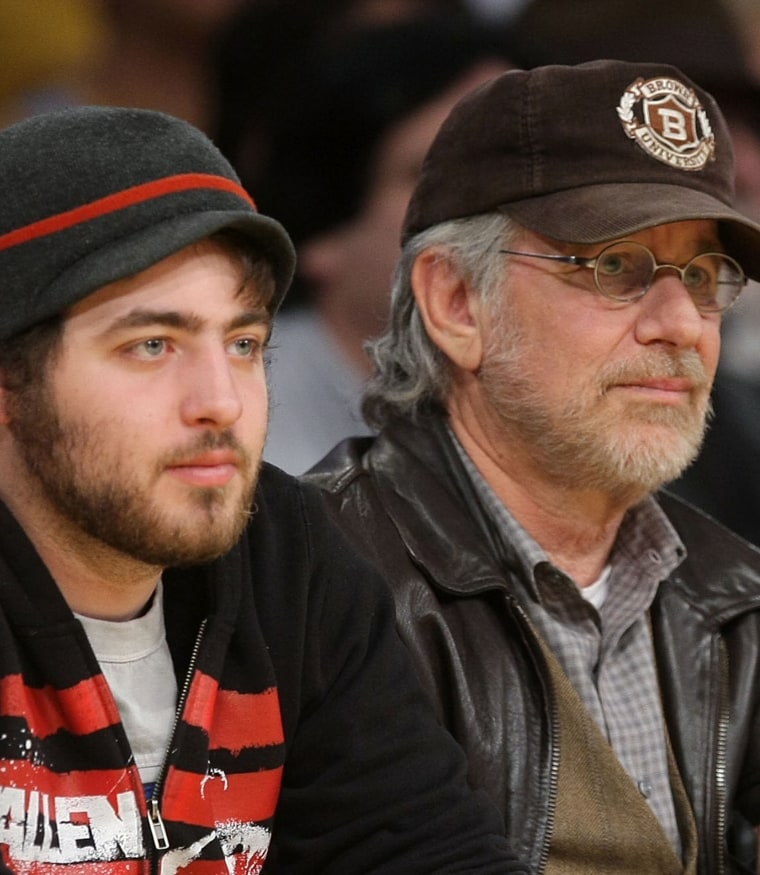 Born in 1985, Max Spielberg is the only child from Spielberg's first marriage to actor Amy Irving.
Irving described her son in an interview with the Washington Post in 1988.
"He's the best, the most wonderful child. Now, he's starting to understand that Daddy makes the 'Indiana Jones' movies. He loves 'Indiana Jones' ... the concept was hard to understand. 'Why does Daddy have to go to work?' And now that he understands that Daddy's making those movies — it's 'Somebody's gotta do it,'" she said.
In 1989, the two ended the marriage, according to the Los Angeles Times, and shared custody of Max thereafter.
Spielberg's oldest son has been credited with working in the art department of "Jurassic Park: Trespasser," according to his IMDb profile. He's also listed as a producer for 2022's "Bandit" and short film "Snap Shot."
Theo Spielberg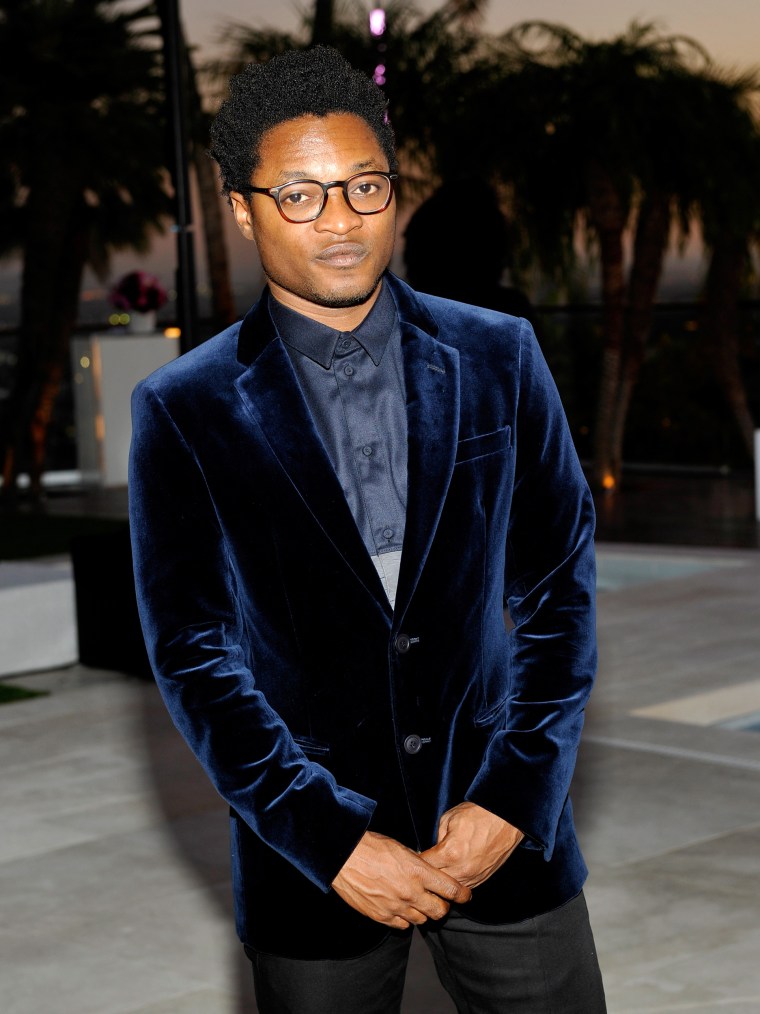 Theo Spielberg was adopted by Kate Capshaw prior to her marrying the filmmaker, per the New York Times. After exchanging vows, however, Spielberg adopted Theo, as well, according to People.
The 34-year-old has made quite the splash in the music industry. He and his sister, Sasha Spielberg, comprise the band Wardell, named for Theo Spielberg's middle name and their mother's nickname, per Interview Magazine.
The band began when Theo Spielberg was studying at Yale University and Sasha Spielberg was in high school, per Interview wMagazine.
In an interview with Vanity Fair, Theo shared that, growing up, he and Sasha used to "sneak out and re-enact 'The Lion King' with our stuffed animals" after their parents put them to bed.
With Theo on all instruments, Sasha provides the vocals for their "shuffle pop" songs, as they call it. In 2013, NBC News reported that Wardell had signed with Jay-Z's record label, Roc Nation. They've performed with Ryan Adams and opened for Vampire Weekend, Grimes and Haim.
The sibling pair released their first album, "Love/Idleness" in 2015 and their second, "Impossible Falcon," in 2019. Because Theo lives in New York and Sasha lives in Los Angeles, recorded most the sophomore record on their iPhones using Voice Notes. "Maybe it's a sibling thing, but we work better when we're not in the same room," Sasha told Vanity Fair.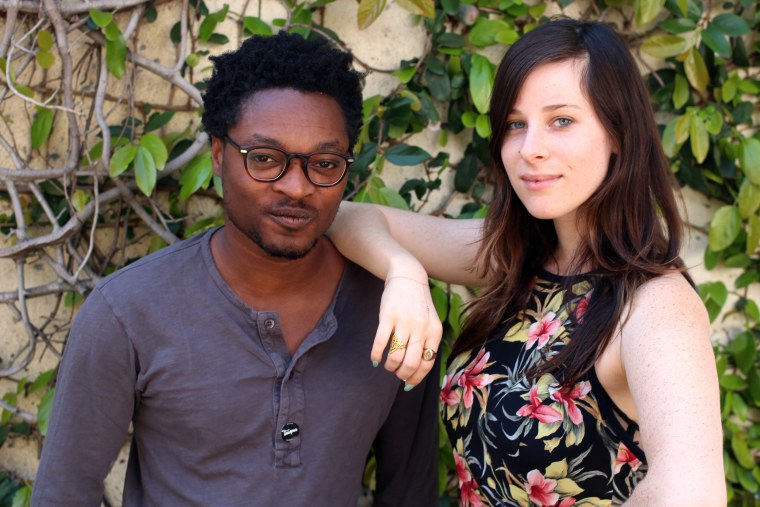 Sasha Spielberg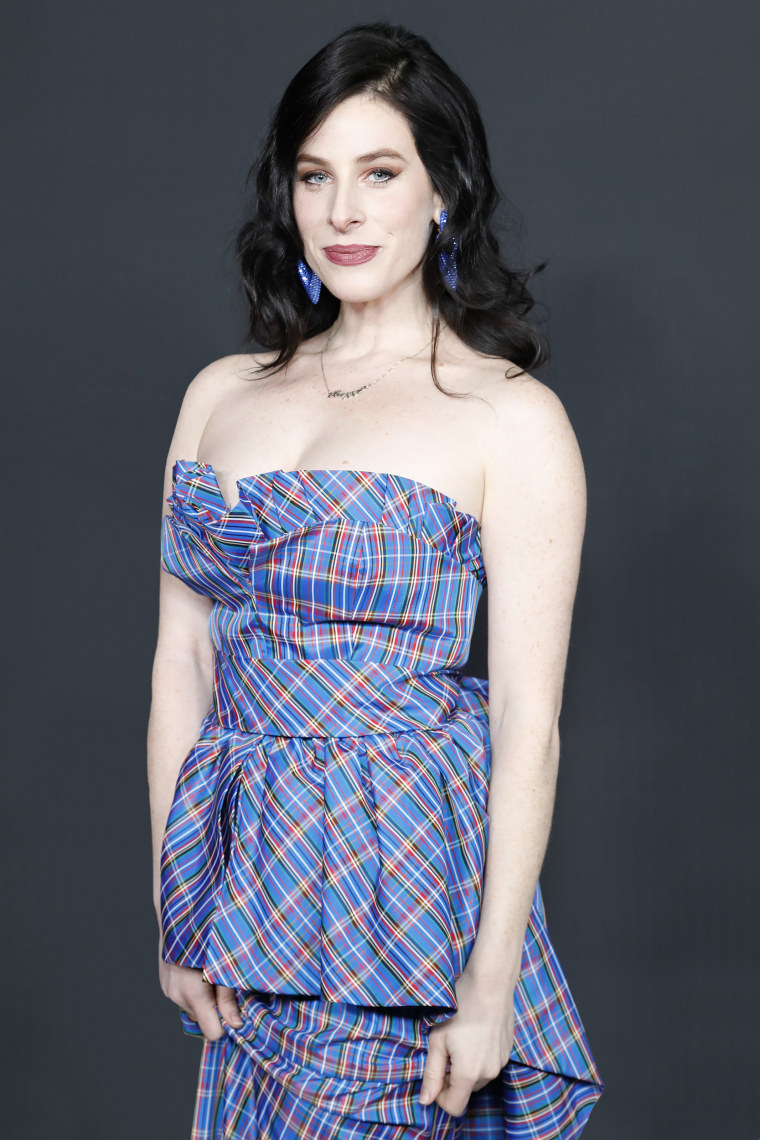 Sasha Spielberg, who goes by the stage name Buzzy Lee in her solo music career, is the first biological child of Spielberg and Capshaw. Aside from singing in Wardell with her brother, Theo, the 32-year-old has also dabbled in the film and television scene.
She's appeared in movies like "Licorice Pizza," "The Post," "The Terminal," "Munich" and "Indiana Jones and the Crystal Skull." Sasha, who graduated from Brown University, has also been featured in TV shows like "Love Life" and "New Partner."
In May 2022, she tied the knot with Harry McNally, son of restaurateur Keith McNally.
Sawyer Spielberg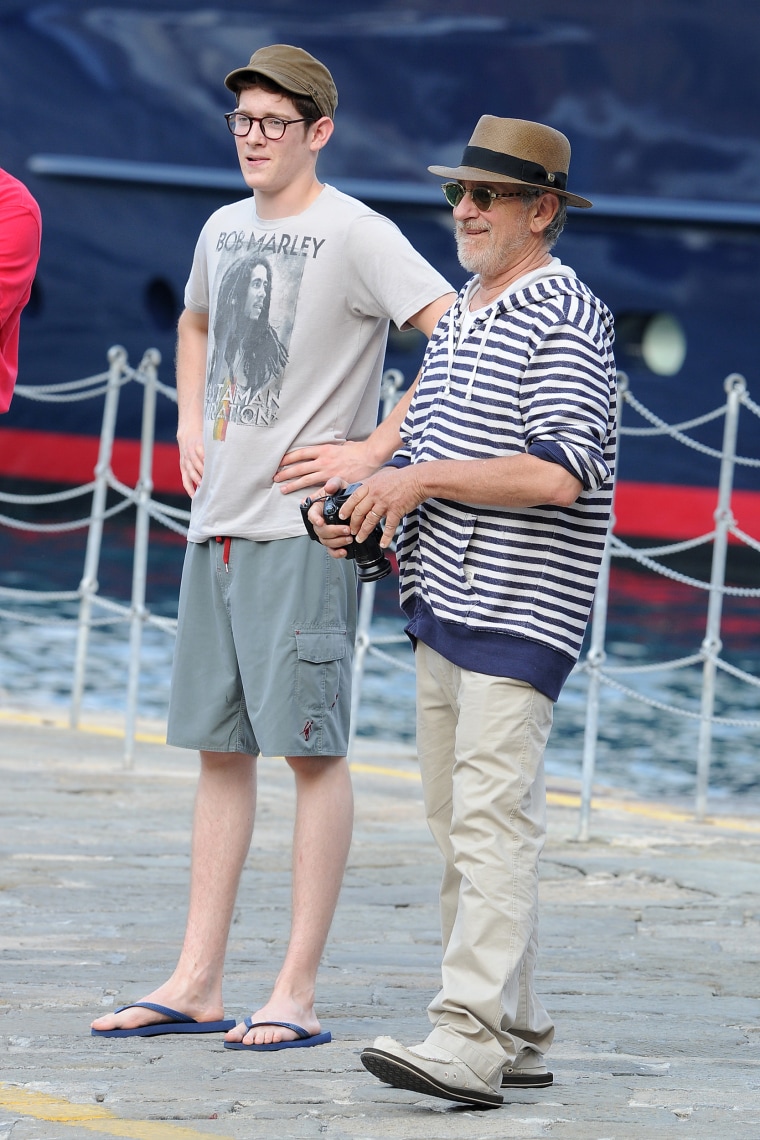 The son of Spielberg and Capshaw, Sawyer Spielberg, has followed in his father's footsteps in the film industry, appearing most recently as Sam in "Honeydew." He can also be seen in "The Post" and "Red Band Society," according to his IMBd profile.
Appearing on the Drew Barrymore Show in 2021, Sawyer Spielberg, 30, told a sweet story about how his father's legendary directing chops have also proved useful at home.
"When I was a teenager, I had a hard time getting up for school. And one morning he came in and he said, 'OK, I'm a director. You're an actor. I'm going to barge into your room and I'm going to say, 'Action!' And you're going to have to get up, brush your teeth, get dressed and head down for breakfast,'" he said. "And sure enough, he came in. He said, 'Action,' and I got up, brushed my teeth and came down for breakfast, and it worked."
The actor also told Barrymore his mom is the the reason he went into acting. "She's the reason for everything," Sawyer added.
Sawyer Spielberg married Raye Levine in 2018, and according to his interview with Barrymore, they share a daughter.
"She's been such an incredible mother and grandmother to my daughter, and they built such a strong bond during the pandemic and she's got that incredible sensitivity and wisdom that she's been passing down to my wife, Raye, and myself," he said. "I'm very lucky and grateful that my daughter gets to have a grandmother and a grandfather like my parents."
Mikaela Spielberg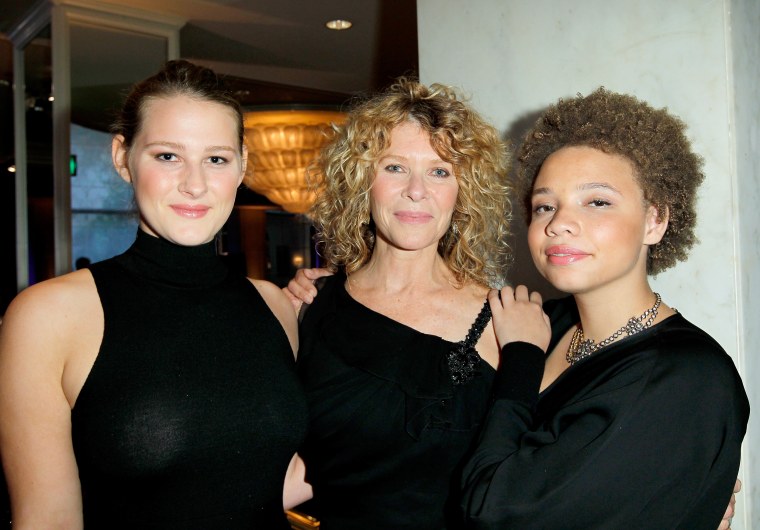 The second adopted child of Spielberg and Capshaw, Mikaela Spielberg has pursued a career in adult films as a dancer, as she revealed in an interview with the Daily Beast.
"I'm really enjoying work, and it's giving me a whole new life-affirming way to be," she told the publication. "It opened up a gateway into being able to dance. The best part of it has been that anytime I want to I can just go into work, and go dance."
Destry Allyn Spielberg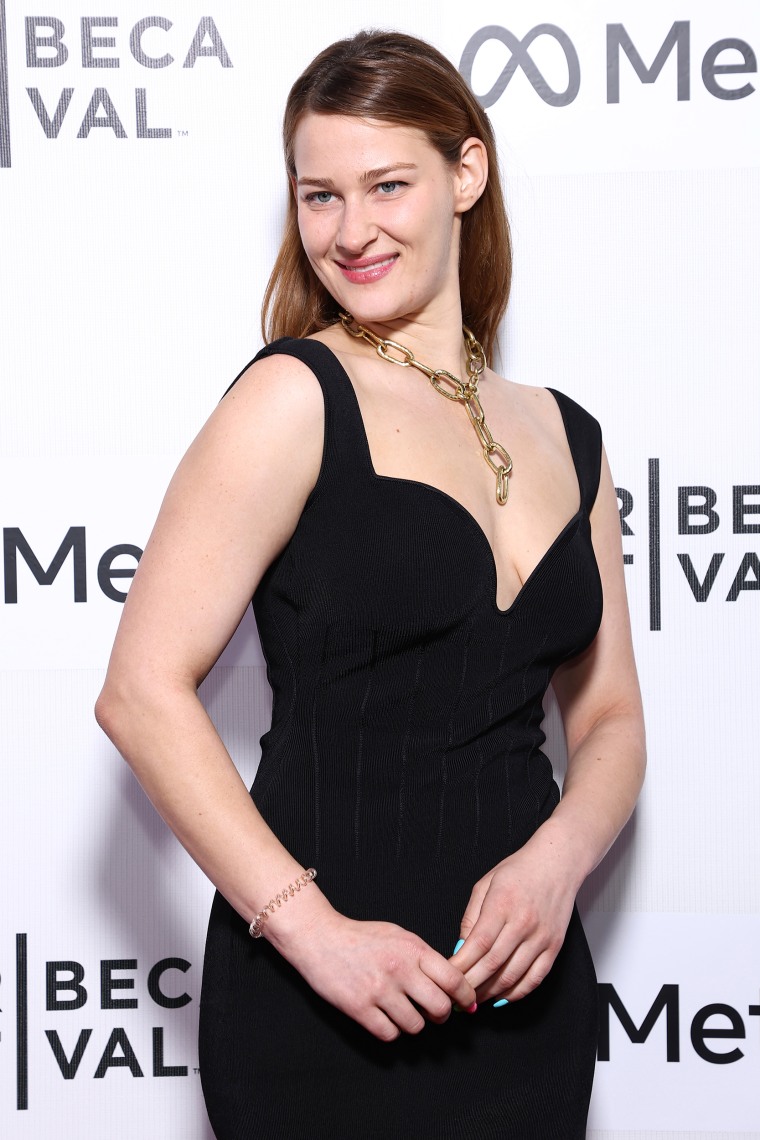 Destry Allyn Spielberg, Capshaw and Spielberg's daughter, directed the upcoming film "Four Assassins and a Funeral."
Her father recently opened up about the 26-year-old's career while appearing on the "Smartless" podcast, saying the directorial debut is "exciting for the whole family."
"I'm so excited about that," Spielberg told cohosts Jason Bateman, Sean Hayes and Will Arnett. "She was hired based on a short film. She made a wonderful short film, which I adored, and the producers behind the 'John Wick' series saw it and gave her a movie — with a respectable budget, too."
Destry Allyn Spielberg has also received directing credits for short films "Rosie" and "Let Me Go the Right Way," as well as appeared as an actor in "Licorice Pizza" and "I Know This Much is True."