It is indisputable that Stephen Curry is one of the greatest players in NBA history. His accomplishments speak for themselves: He's a four-time NBA champion with the Golden State Warriors, a two-time regular-season MVP, has too many three-pointers from wayyyyyyyy beyond the arc to count.
But well before he became a household name, Curry was, in his words, "the undersized, scrawny kid that was just trying to figure out how to make it."
His path to basketball superstardom is chronicled in a new documentary, "Stephen Curry: Underrated," streaming on Apple TV+ and opening in select theaters on Friday, July 21.
Curry, 35, tells TODAY.com the "Underrated" title is "very authentic" to his journey, including the period in his life when he was a high school athlete who wanted to play for an ACC school and landed at Davidson, a small Division I college in North Carolina, where he grew up. His being overlooked by powerhouse colleges is what inspired him to launch his "Underrated" tour for high school players several years ago.
"The underrated mindset was always a part of how I approach things and with developing my work ethic and my appreciation and gratitude for every opportunity and level that I got to play," he says. "So I've always kept that as part of my DNA."
Though he acknowledges his résumé these days wouldn't suggest he's underrated, he explains that the mindset is "always a part of who I am, what made me different and unique, and to instill that in other people along their journeys is the nature of what we're trying to do."
Curry says the idea for the documentary — which was co-produced by his Unanimous Media company and "Black Panther" and "Creed" director Ryan Coogler, and directed by Peter Nicks — traces back to 2018, in the lead-up to the 10-year anniversary of his and Davidson's stunning and magical run to the NCAA Tournament's Elite Eight. It was a breakout moment for Curry, who averaged 32 points per game during the tournament.
He says the film in part is a "cool kind of timepiece" of his three years at Davidson, which he describes as "truly special." The bond he feels with Davidson was underscored last year, when he graduated from the school with a degree in sociology, 13 years after he was selected in the NBA draft.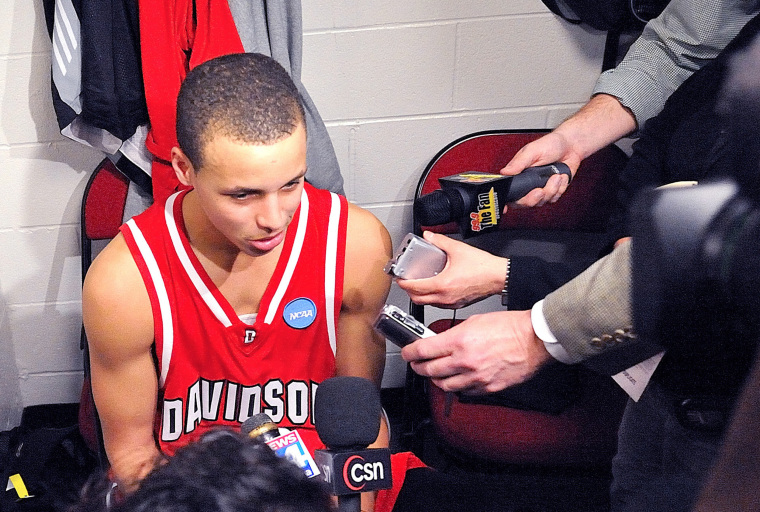 Beyond revisiting his early basketball trajectory and his college days, his goal was to make a documentary that is inspiring, uplifting and educational — even for him. He enjoyed hearing about his career path "through the stories of my coaches, teammates, people from the Davidson community, people that saw me grow up in Charlotte."
"Even I learned a lot about my own story because you kind of hear from other people's perspectives on how impactful it was," he adds.
An important part of his story is his parents, who both have athletic backgrounds. His father, Dell Curry, was a sharpshooter for the NBA's Charlotte Hornets in the 1990s, and his mother, Sonya Curry, is a former volleyball player. They were supportive of Curry and his siblings — brother Seth also plays in the NBA — and instilled in them the importance of hard work and dedication in achieving their goals.
"My mom was a big proponent of just, run your own race. Like, there's no need to compare yourself to anybody else. Like, what's for you will be for you," Curry recalls. "They were very consistent with that message growing up and it helped, especially for me, to know, dealing with the shadow that my dad cast in playing in the NBA, that I was good enough."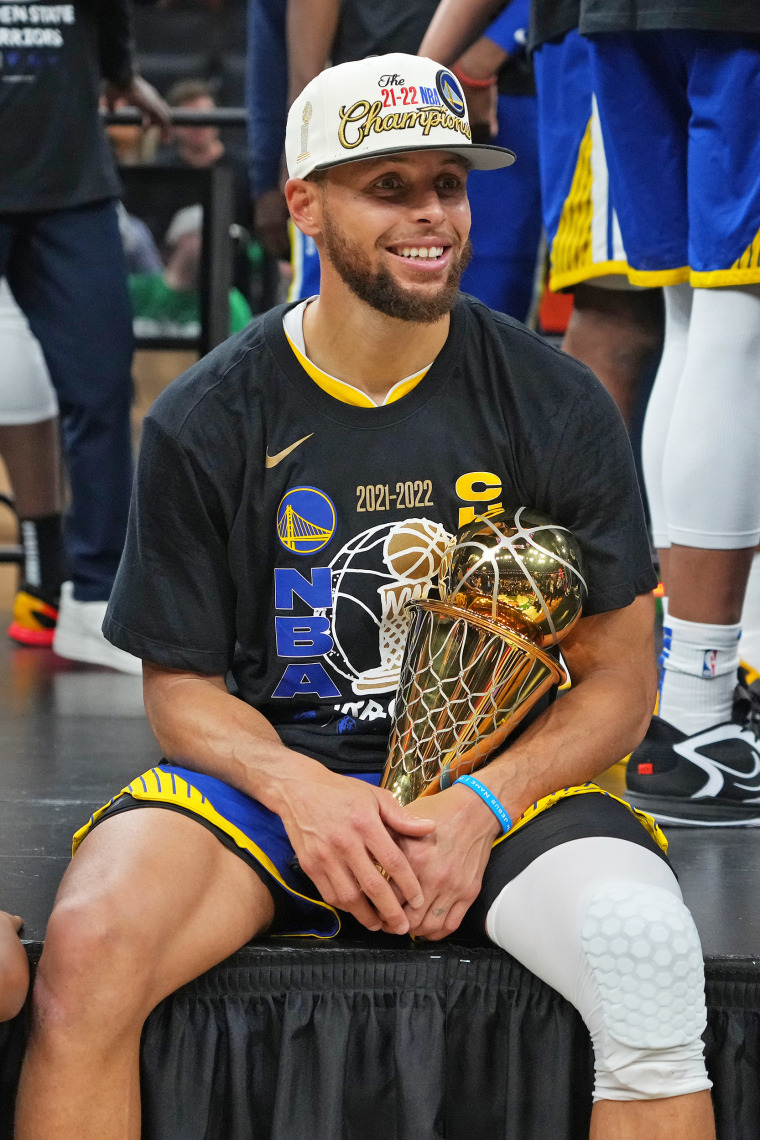 Curry is hoping the documentary sends a similar message to the three children he has with wife Ayesha Curry: daughter Riley, who turns 11 this week; daughter Ryan, 8; and son Canon, 5.
"Hopefully, this builds confidence and belief that whatever they want to excel at, that it is possible," he says. "Again, they're good enough and they have the potential and they're made specifically for whatever their gift to this world is. And we're going be here to support them through it all."
Ryan and Canon have yet to see "Underrated"; Curry says they'll watch it when it's released. Riley, however, has watched it, and she got a big kick out of seeing images of her dad as a kid.
"She was just laughing at all the pictures and videos when I was young — no facial hair and just a whole different demeanor," he shares. "And I think that was her favorite part, because she's 11 now so there's almost — some of the earlier footage of when I started playing basketball is really almost the same age, and so finding that connection of what Daddy looked like as a kid, I think, made (Riley) laugh a good amount."