Looks like Rita Moreno and Craig Melvin are quite fond of each other.
The EGOT winner and the TODAY anchor got a bit flirty during her appearance on TODAY May 16 in an exchange that left Craig blushing.
As Moreno's interview drew to a close, Hoda Kotb announced they were going to present the "West Side Story" star with the TODAY icon award, a first of its kind honor. A moment later, Craig came out with the trophy.
"Hello, gorgeous," she said, as Craig kissed her hand and hugged her.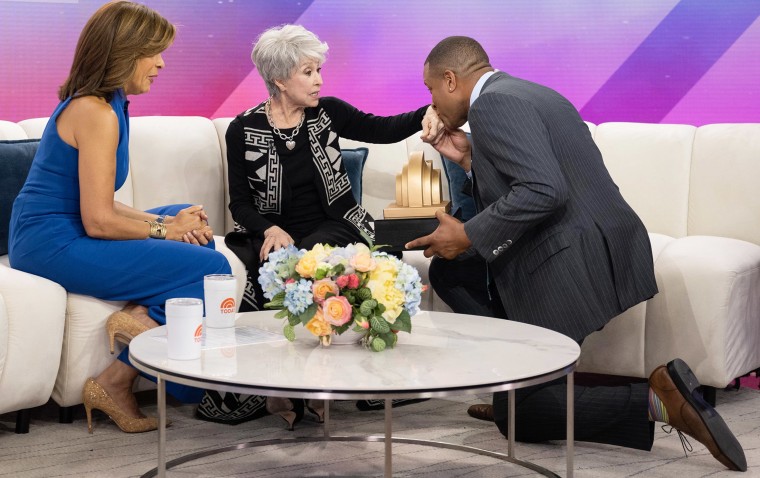 "Sit down, you animal," Moreno said, eliciting laughter.
"I'm intrigued here," she continued coyly, before they hugged again.
"I've been such a fan for so long," Craig said.
"Really? How long?" she replied.
"Well, I'm in my early 40s," he said.
"And I'm in my early 90s," she replied.
"If I weren't married ..." Craig said.
"Do we give a hoot?" Moreno said back.
"We should go to commercial, Hoda," Craig joked.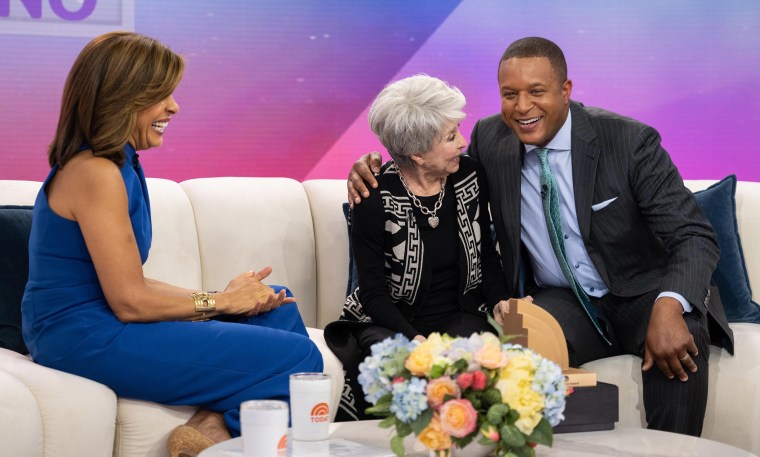 Moreno hung around for the next segment, which featured Hannah and Mary Ann Cheng, of Mimi Cheng's Dumplings in New York City.
"And another huge thank you to my new girlfriend," Craig said at the end, before blowing a kiss toward Moreno and then kissing her on the hand.
"My darling," she purred, while Hoda, Savannah Guthrie and Jacob Soboroff hooted.
Moreno, who can be seen in the upcoming action flick "Fast X," continuously showed off her playful side while speaking to Hoda in her interview.
She was blown away when Hoda told her that Martha Stewart appeared on a cover of the new Sports Illustrated Swimsuit Issue.
"Did she work for this cover, like six months in advance?" she asked before laughing when Hoda said she did Pilates.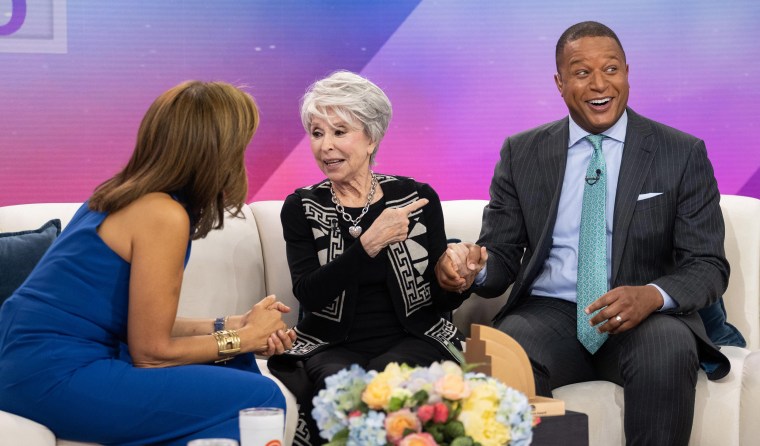 Hoda also asked about women like herself and Stewart discovering new aspects of themselves later in life.
"I get dirtier and dirtier every year. I really don't give a (spit)," she said.
"Actually, what's interesting is the younger people love that," she added.
She also talked about how she has discussed "getting turned on" when she walked into the locker room for "80 for Brady."
"Something happened to me. It was weird. I was then 89 or something, not quite, and I just got into this room and went, 'Oh, my God,'" she said playfully.
"I thought, 'What is wrong with you? You're 90! You filthy old woman. What are you doing?' It's called pheromones, and I believe in that."
When Hoda said she had discovered her voice, Moreno said time helped.
"I really needed to get old," she said. "I just did. And I'm also mischievous. I have a very mischievous nature. So, this took a while. I was always cute and funny and all that kind of stuff. Now, I don't give a (spit)."