Ashton Kutcher and Reese Witherspoon may have chemistry together, but they don't exactly look like they do.
The stars, who team up in the new movie "Your Place or Mine," have been making the rounds promoting the romantic comedy, but people can't help but notice how, well, strange they look together on the red carpet.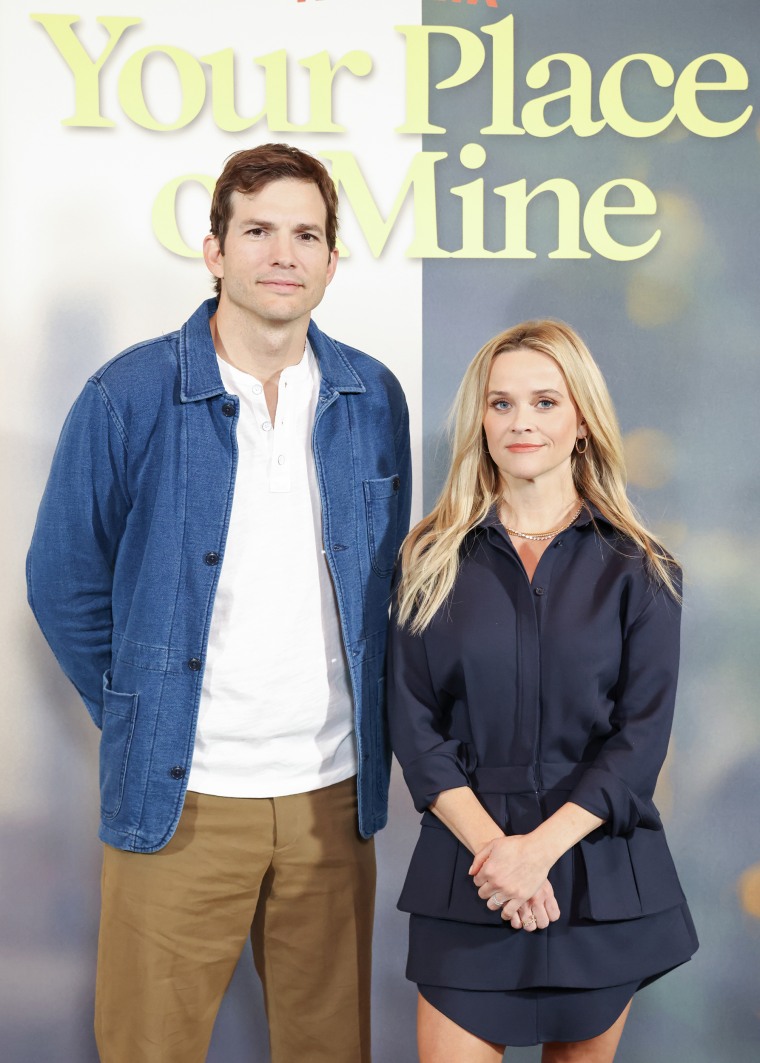 Even Kutcher's wife, Mila Kunis, noticed.
"She even emailed us last night," Witherspoon said Feb. 6 on TODAY with Hoda & Jenna. "She goes, 'You guys look so awkward on the red carpet together.' ... It's just fun 'cause when you know a girlfriend so much, it was just fun to get to know her significant other 'cause I've loved her for so long."
Witherspoon, who says she is friends with Kunis, glowed, though, when talking about Kutcher.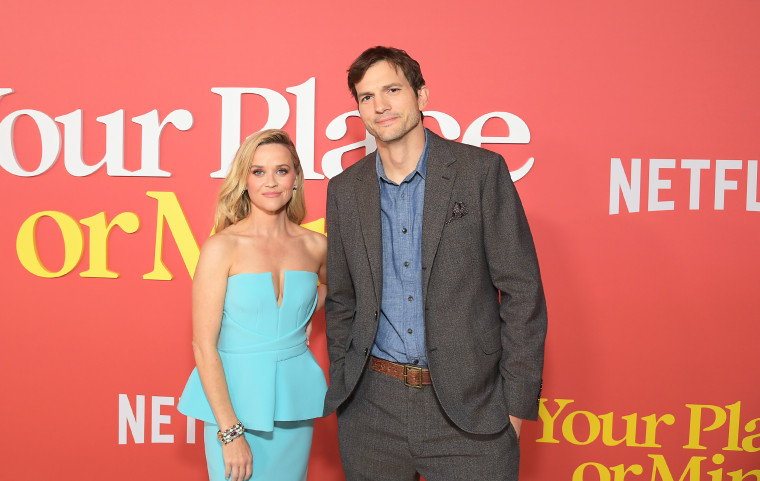 "He's so professional. He's the funniest guy," she said. "I mean, such a goofball. We had so much fun, and every time he'd wear a funny outfit, I'd text Mila. I'd be like, 'What is he wearing?'"
It turns out that Kunis may be onto something because people on Twitter have also noticed that Witherspoon and Kutcher look about as natural together as peanut butter and pickles.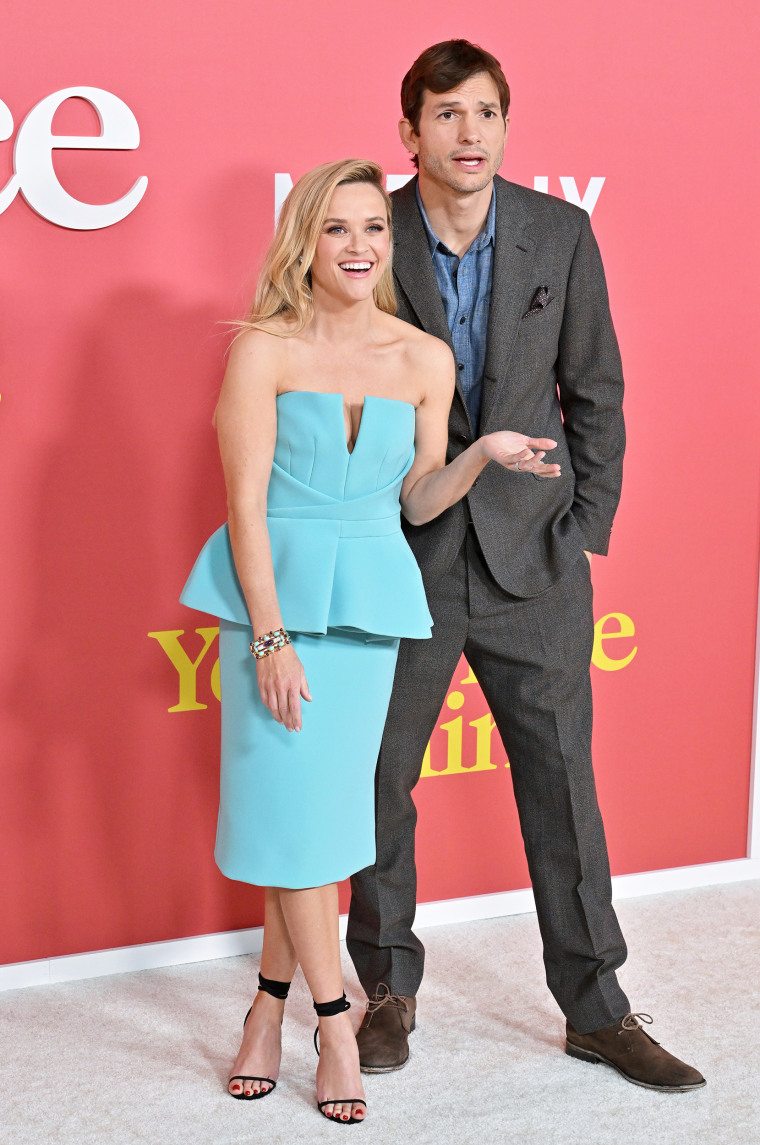 "get a room omg!!!" someone wrote.
"actors playing romantic leads always need to go to the oscar isaac and jessica chastain's school of promotion cause…what is this," another person commented.
"the chemistry is insane!!!!" someone else quipped.
"I choose to believe the Ashton Kutcher and Reese Witherspoon romcom is about to be so spicy they needed to look like they hated each other for the press tour to avoid drama," one person joked.
Witherspoon also told Hoda Kotb and Jenna Bush Hager that she and Kutcher "had to learn to be friends" because the two "didn't really know each other."
She added that about a month before filming, she and Kutcher, who play friends who have known each other for 20 years in the movie, started talking every day and sending each other videos.
"I was like, 'These are my dogs. These are my kids,'" Witherspoon explained. "My kids would tease him about his football team."
Fans will get the chance to see if Witherspoon and Kutcher really do command the screen together when "Your Place or Mine," which also stars Zoë Chao, Jesse Williams, Tig Notaro and Steve Zahn, is available to stream on Netflix beginning Feb. 10.