Reese Witherspoon and Ashton Kutcher may have polar opposite parenting styles in their new rom-com "Your Place or Mine," but in real life, they share some similarities.
The actors portray best friends, Debbie (Witherspoon) and Peter (Kutcher), who swap houses for a week. Peter (Kutcher) takes care of Debbie's young son Jack in Los Angeles while she takes a course in New York. Debbie is an organized and overprotective mom but Peter throws out all the rules with his laid-back and easygoing attitude.
But what are the stars like in offscreen with their real kids?
"I'm a parent that believes that it's more important to build resilient children than happy children," Kutcher told TODAY.com at the Los Angeles premiere on Feb. 2. "And so as a process of that, I think I have a much more understanding stance on risk."
Kutcher shares 8-year-old daughter Wyatt and 6-year-old son Dimitri with wife Mila Kunis.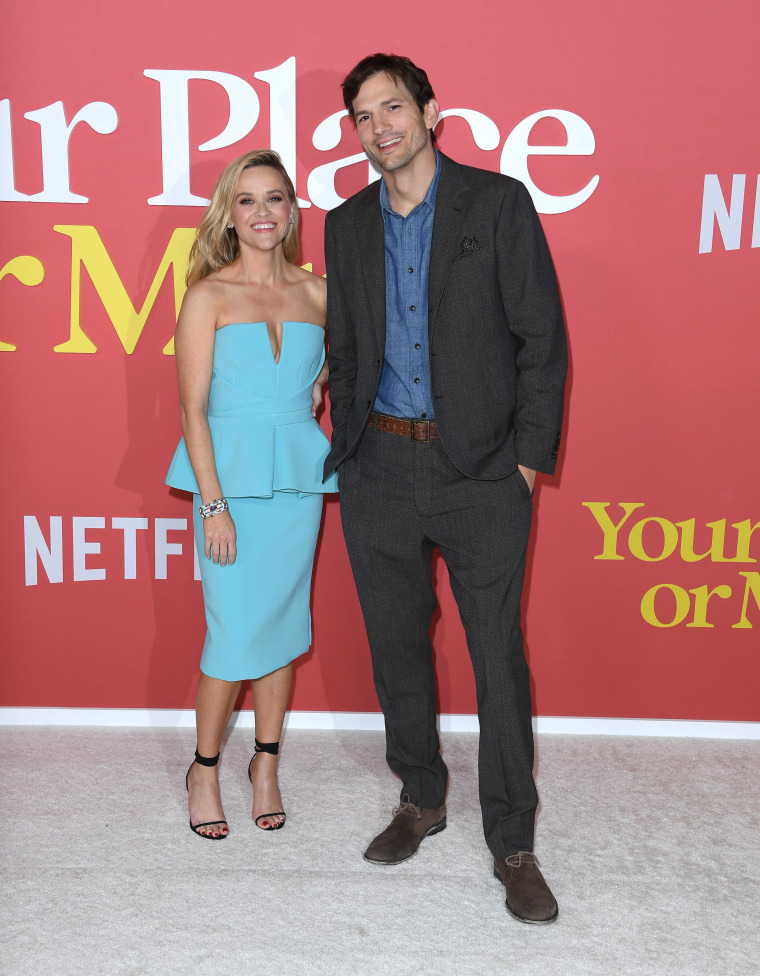 Witherspoon, on her end, shares 23-year-old daughter Ava and 19-year-old son Deacon with her ex-husband, Ryan Phillippe. She is also mother to 10-year-old son Tennessee, whom she shares with her current husband, Jim Toth.
"I haven't changed my parenting style since 1999 when I first started becoming a parent, I'm just that kind of person," Witherspoon said. "I asked for a lot of tips from my mom friends and my own mother, Betty."
"I just did the best I could, because you can't be perfect you can just be a good mom," she continued.
"In Your Place or Mine" Witherspoon's single mom Debbie really gives her son the best life he could have and always puts him first — sometimes to a fault as she ignores her own wants and needs.
However, as she goes to New York to try something new, both she and Peter discover that what they really might need is each other.
Despite both Witherspoon and Kutcher's long resumes, this is the first time the two have starred in a film together.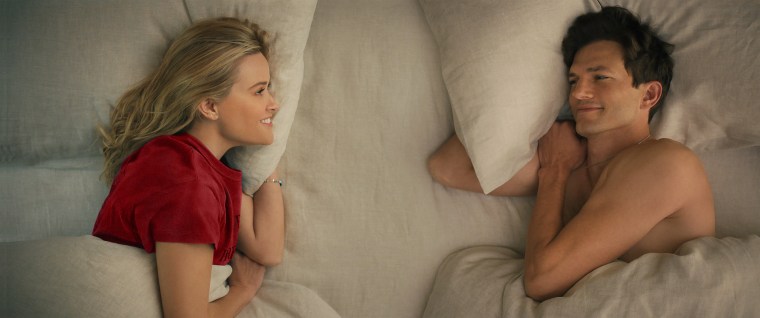 The cast is rounded out by Jesse Williams, Steve Zahn, Tig Notaro and Zoë Chao, who all bring the laughs and words of wisdom to the main characters.
Notaro's Alicia gives Peter courage, while Chao's Minka gives Debbie confidence.
Notaro told TODAY.com that she feels people get scared of taking risks, "settle in and get comfortable" when they start getting older.
"(Taking risks) is something that I think is important, to utilize that muscle, because there's typically such a tremendous payoff on the other side," Notaro said.
As for Chao, she's taking her character's confidence with her. "I wish I were that person in real life," she said. "Sometimes in real life I do try to harness Minka and just go like, 'You know what, what would Minka do?'"
"That's one of the winning things about her. She just has, like, a profound sense of self and confidence. And I think that really kind of rubs off on Debbie in a positive way," Chao added. "And I think we all need people like that in our lives who are like, you're great."
Meet the characters and more in "Your Place or Mine" on Feb. 10 when it premieres on Netflix.