Spoiler alert! This story has details about the book "Red, White & Royal Blue" and its movie adaptation on Prime Video.
"Red, White & Royal Blue" is a go-to romance recommendation, especially on the book-loving corner of TikTok known as BookTok.
So when Amazon Prime Video announced an adaptation of Casey McQuiston's bestselling book into a movie, romance readers rejoiced, with high expectations for their favorite scenes translated to the screen.
But of course, there'd be differences be between the "Red, White & Royal Blue" book and film.
Director Matthew López wasn't scared of fans' obsession. After all, he's a lover of the book himself.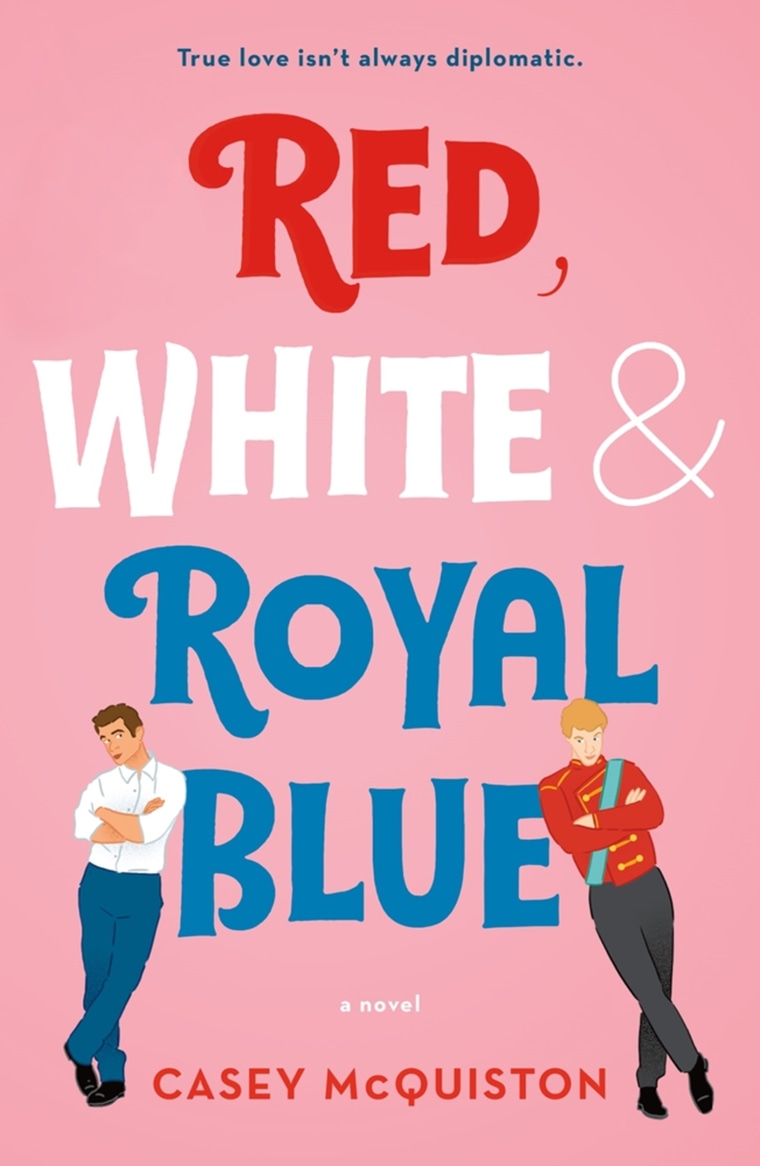 "It's absolutely undeniable that the fans love the book for the same reasons that I do, so I think of myself as one of them," López told Vanity Fair in a July interview. "You could argue that I'm such a rabid, passionate fan that I made the most expensive bit of fan fiction ever. I hope the fans take solace from the fact that one of them has made this movie."
Nevertheless, translating the 448-page book into a film under two hours meant some things got left on the cutting room floor. But most of Henry and Alex's storyline stays the same, with fans sure to be excited.
Here are the biggest differences between book and film.
1. Alex's sister, June, doesn't exist in the movie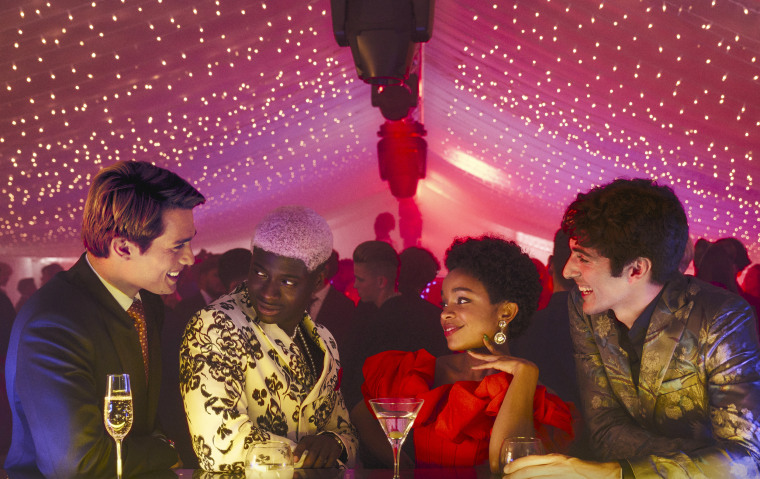 The original book "Red, White & Royal Blue" introduces main character Alex Claremont-Diaz (Taylor Zakhar Perez), son of the president of the United States, as part of a core friendship group dubbed "The White Trio" by the press.
This group consists of Alex, Nora (Rachel Hilson in the movie), the granddaughter of the vice president, and Alex's older sister, June.
As the first daughter, June is written as an influential style icon with a goal of being taken seriously as a journalist. She takes pride in having a regular gig as a columnist for The Washington Post, but she's forced to reckon with the fact that her familial ties to the highest office of the country creates an obvious appearance of bias, preventing her from pursuing a career in news.
Another element of June's storyline is the chemistry between her and Prince Henry's best friend, Percy "Pez" Okonjo (Malcolm Atobrah).
In the movie, June's character was cut completely. Alex appears to be an only child, and Nora serves as his best friend and confidante.
2. Alex's parents are still together and in love
Most of Alex's storyline centers on his romance with Prince Henry (Nicholas Galitzine) and his ambition for a career in politics. He's the son of two political leaders after all, President Ellen Claremont (Uma Thurman) and Sen. Oscar Diaz.
In the book, Ellen and Oscar are divorced, with both maintaining an amiable relationship for the sake of Alex and June, yet their interactions often devolve into fighting when in the same room. Before the events of the novel, Ellen remarried a man named Leo, who is described as the peacekeeper of the family and takes his role as first gentleman in stride.
In the film however, Ellen and Oscar seem to be happily married, with Oscar living in the White House and standing by his wife's side throughout her re-election campaign.
3. Alex has two lovers before Henry
Before Alex strikes up a friendship with Henry in Casey McQuiston's book, Alex identifies as straight. While he once hooked up with a friend, Liam, in high school, he didn't process it as indicative of his sexuality.
The film similarly follows Alex's identity self-actualization, only before falling for Henry, he also had a fling with a reporter named Miguel.
Miguel, played by Juan Castano, is a new character to the story. He's a Politico reporter who got close with Alex during his mother's initial presidential run, culminating in several hookups.
The film opens with Miguel's continued pursuit of Alex — both journalistically and romantically. Alex seems to lose interest as he falls for Henry.
Miguel later plays a key role in the outing of Alex and Henry's relationship, with the film hinting that he might have been responsible for leaking their intimate emails and publishing them in the press.
4. Henry's sister Bea's story isn't explored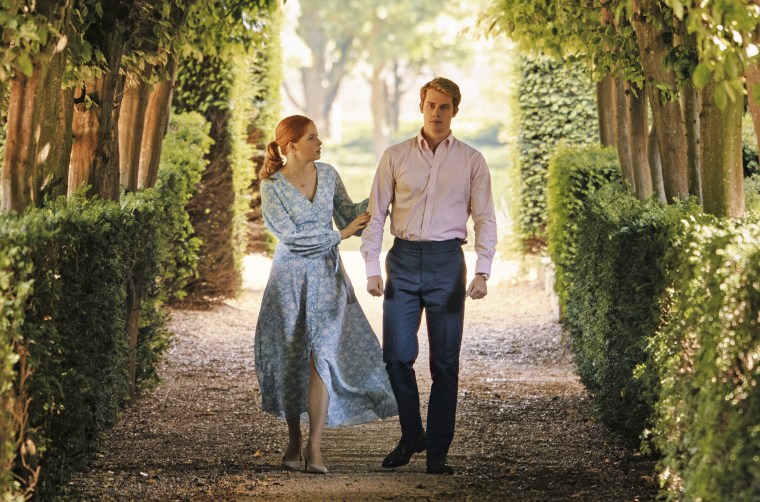 While Henry's sister, Princess Beatrice, didn't get the June treatment, her background is significantly cut from the film's story.
In the book, Bea is the middle of the Wales children — younger than the heir, Prince Philip (Thomas Flynn), and older than Henry, the self-described "spare." Bea is fiercely protective of Henry due to her own experience with unfavorable press. In the wake of their father's death, paparazzi photos documented her abuse of cocaine, creating royal scandal and giving her the nickname "The Powder Princess."
In the film, Bea, played by Ellie Bamber, largely serves as a supportive figure to her brother.
5. The U.K. monarch is a king, not a queen
One of the smaller changes between the book and film of "Red, White & Royal Blue" is that in the book, Henry reports to his grandmother, Her Majesty Queen Mary.
In the film, he has to deal with his grandfather, King James III, played by Stephen Fry.
It's possible the film made this adjustment to keep characters parallel to real-life: At the time of the book's publication, England was under the reign of Queen Elizabeth II. The film premiered in August 2023, several months after King Charles III's coronation in May.