Despite being one of the most recognizable actors and singers in the world right now, "The Little Mermaid" star Halle Bailey politely explained to fans on a recent Instagram live how to correctly pronounce her name.
"You know, I really appreciate you asking because so many people don't know how to pronounce it correctly," she said in the video on March 15. "It's literally just 'Hal-ee.' It's simple. It's easy. It's Halle, not Holly, not Haley. It's Halle."
Bailey's name is pronounced the same as famous actor Halle Berry, the first Black woman to win in the best actress category at the Academy Awards. Berry won the award in 2002, two years after Bailey was born.
Bailey plays the lead character in Disney's anticipated live-action remake of the 1989 "Little Mermaid" animated film, set to be released in the U.S. on May 26, 2023. Disney released the film's latest trailer during the Academy Awards ceremony on March 12.
She is also one half of the musical duo Chloe x Halle with her sister, Chlöe Bailey.
In her video chat, Bailey explained that she decided to go live to thank her fans for their support following her successful Oscars weekend.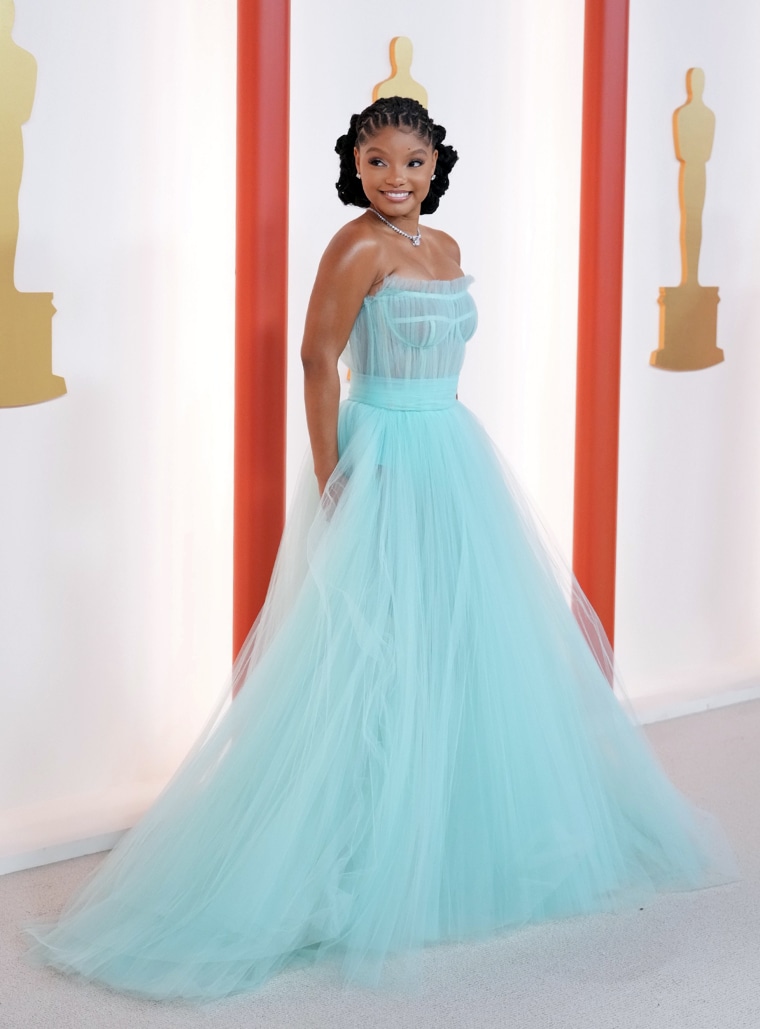 "I just wanted to come on here and talk to you for a second because ... this past weekend was so amazing and so much fun for me. And I just feel like all these emotions, I feel so grateful. I feel relieved," she said, adding that she's thrilled people finally get "to see what I've worked on for a very, very long time."
"A big thank you to you all for just supporting me and holding on tight and sticking around and believing in me," she said, adding that her birthday is coming up.
"I'm turning 23, and I feel like everything is falling into place. I feel like this is my Jordan year," she said.
Bailey also said she is currently in the studio working on more music. Her sister Chlöe Bailey's debut solo album, "In Pieces," is coming out in late March.