Priscilla Presley has called Austin Butler's portrayal of Elvis "mesmerizing" — but she apparently had her doubts at first about how well the actor would capture the late singer's spirit.
"(Priscilla) was quite cynical about how this young kid could, in fact, manifest her husband," Baz Luhrmann, who directed the 2022 "Elvis" biopic, told Entertainment Tonight. 
He added that the Presley family had experienced "disappointments" over previous portrayals of Elvis.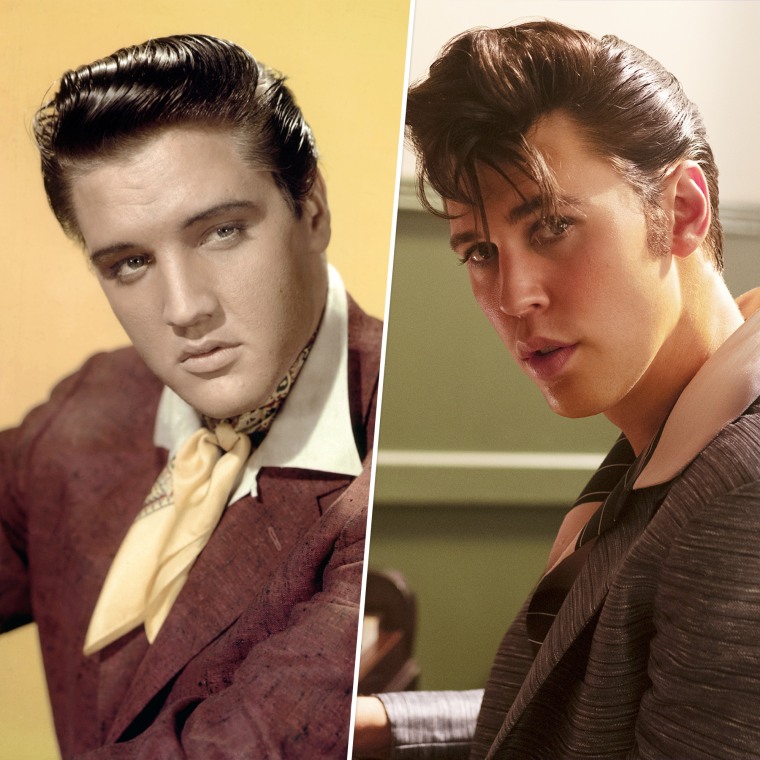 Luhrmann said any doubts quickly vanished for Presley, 77, after she saw the film for the first time.
"I remember Priscilla said, 'I know I was hard on you,'" he told Entertainment Tonight, adding that Presley wrote him an email praising Butler's performance. "She said, 'Every wink, every move, if my husband was here he would say, 'Hot damn, you are me!'
"She said, 'How did he know about Elvis' rage, his stillness, his inner life, his complex inner life?'" Luhrmann added. "Because that's not out there. That's not in a biography.'"
Butler, 31, has opened up about how he accessed the emotional core of the late legend's character, moving beyond a superficial impersonation of the King's famous voice and mannerisms.
"When you first look at Elvis, he feels so much larger than life and you look at him like a god-like figure or a caricature of Elvis, and I fell into that the first month when I was trying to work on it," Butler said during a visit to TODAY with Hoda and Jenna in June.
Once Butler found out that both he and Elvis had lost their mothers when they were 23, it helped him connect to the singer on a deeper level.
"When I learned about his mom — and then knowing that we were the exact same age — that just hit me," he said. "It was just one of those things where you know the stars are aligning and that just became the most personal thing."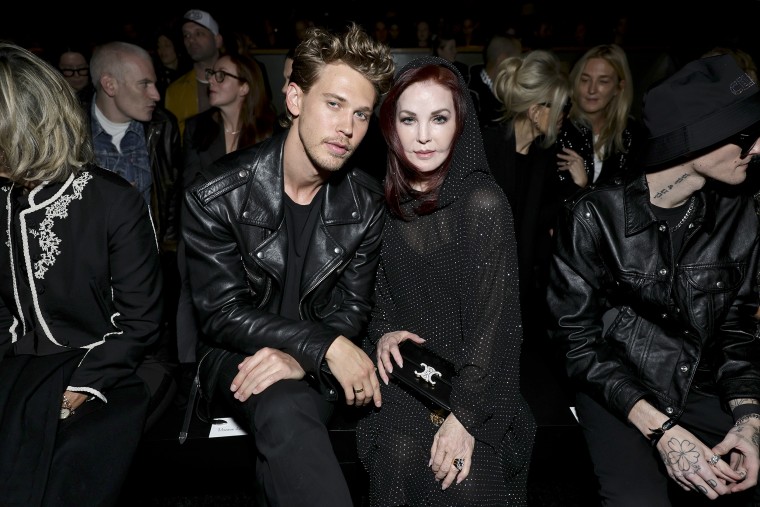 Butler has also opened up about the support he received from Priscilla Presley as he took on the role of her late ex-husband.
"The very first time I went to Graceland I met Priscilla," he told Access Hollywood in June 2022. "I met her right before I walked into the house ... She's just so ethereal and angelic."
He added that she gave him a "big hug" and said to him, "You have a lot of support."
Butler, who scored a best actor Oscar nomination for his role in the biopic, said it was "magical" to watch "Elvis" with Presley for the first time when it premiered at the Cannes Film Festival. 
"I poured my heart and soul into (the movie) and I was really nervous," he said, adding, "It's so moving to get to look into Priscilla's eyes and see what this movie has meant to her."