How do the stars of "Priscilla" compare to their real-life counterparts?
The new biopic, released on Nov. 3, focuses on Priscilla Presley's coming-of-age throughout her relationship with Elvis Presley, which started when she was a tender 14, living in Germany.
The film is based on Priscilla Presley's 1985 book "Elvis and Me" and stars Cailee Spaeny in the titular role and Jacob Elordi as the King of Rock 'n' Roll.
"Priscilla," written and directed by Sofia Coppola, comes just over a year after the release of Baz Luhrmann's biopic, "Elvis," which starred Austin Butler as the musician and Olivia DeJonge as Priscilla Presley.
Here's how the cast members of "Priscilla" compare to their real life inspirations.
Cailee Spaeny as Priscilla Presley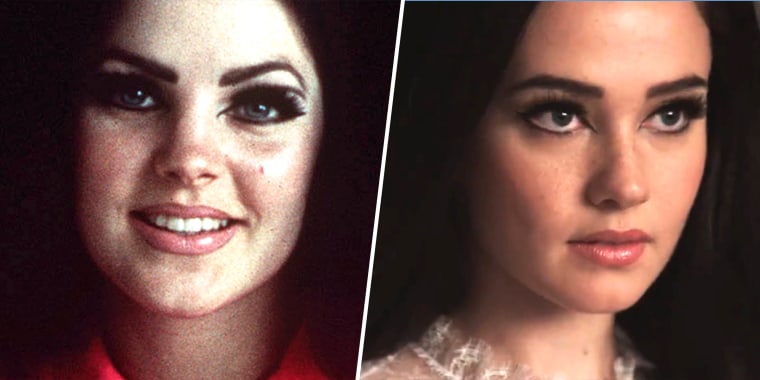 Spaeny, 25, known for her roles in "Devs" and "Mare of Easttown," stars as Priscilla Presley. 
The film follows her from age 14, when she first met Elvis, to age 24, according to A24's production notes. In Coppola's biographical drama, Priscilla Presley's life and emotional journey will take center stage. 
"Priscilla has traditionally been this minor character in the Elvis story, but she saw the whole history through a fascinating and completely different lens," Coppola said in production notes released by company A24. 
"I was interested in exploring what it was like to be a teenager in Graceland, to grow up inside this extremely amplified atmosphere, in a complicated marriage, and how extraordinary it was to walk away from that world to lead her own life," she added.
Priscilla Presley, 78, serves as an executive producer on the film, and has voiced her support for Coppola's interpretation of her story.
"It's very difficult to sit and watch a film about you and about your life and about your love," Priscilla Presley said during a recent press event, in a video shared by Deadline. 
"Sofia did an amazing job, she did her homework," she added. "We spoke a couple of times. And I really put everything out for her that I could."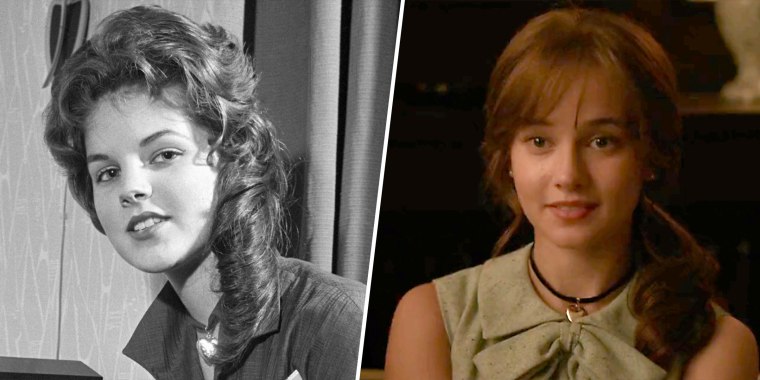 In one scene, Spaeny plays Priscilla as a teenager with a youthful crush on Elvis.
When asked if she likes Elvis, she replies, "Of course. Who doesn't?"
Reflecting on Spaeny's casting, Coppola said she was drawn to the actor's softness and vulnerability.
"Talking to Priscilla, I always found something very sweet and soft and open about her and when I saw Cailee, I saw those qualities," she said in the production notes.
"Cailee is so expressive with her face, and she has an incredible ability to move between different stages of life," the director continued. "We shot the film out of order, but somehow, she could be a 15-year-old in Germany in the morning and in the afternoon be pregnant in her 20s at Graceland, and both felt equally true."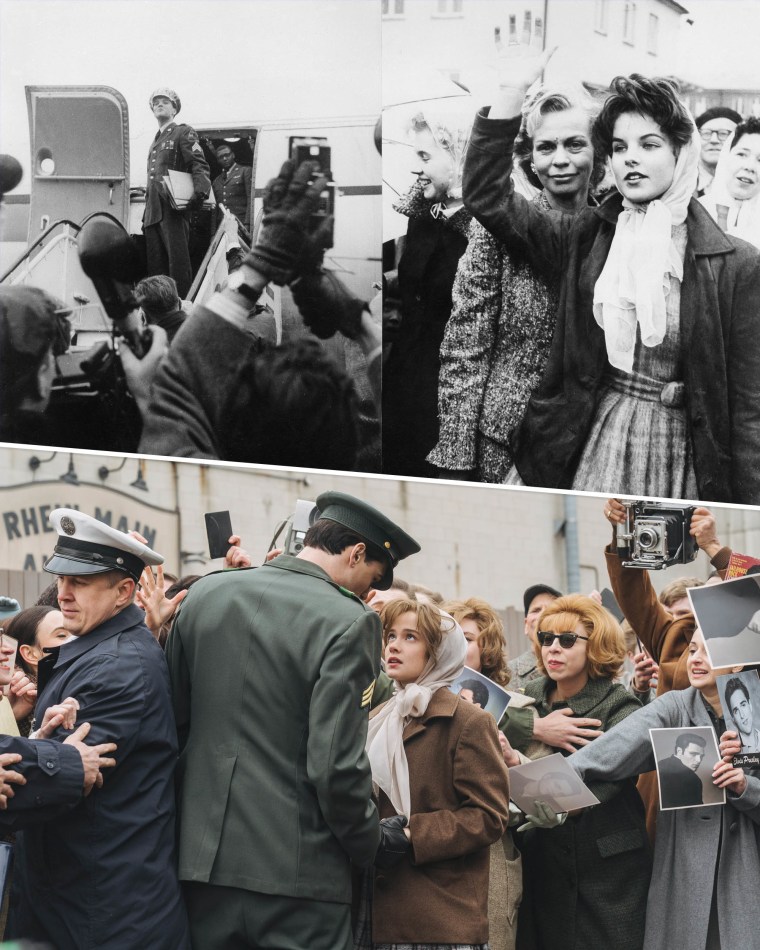 The film closely re-creates some famous moments from Priscilla Presley's relationship with Elvis Presley.
In one scene early in the film, Priscilla Presley dons a headscarf to wave goodbye as Elvis Presley returns to the United States.
The movie also includes scenes of them looking lovingly into each other's eyes at their wedding.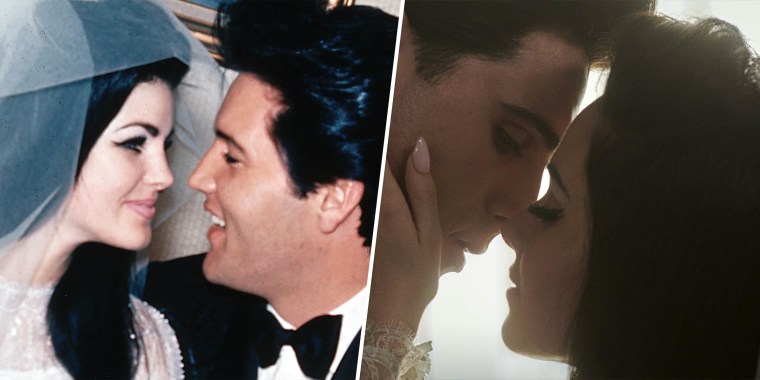 In another moment from "Priscilla", Spaeny wears a replica of Presley's long-sleeved wedding dress with a voluminous veil.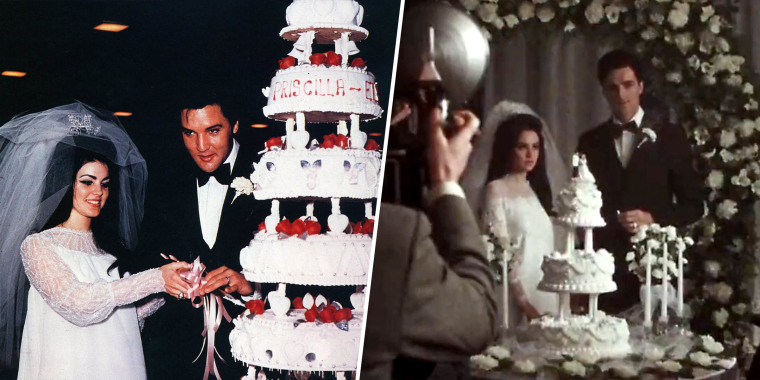 Priscilla Presley has shared her support for Spaeny's portrayal of her. 
"She's such a talented young lady," Presley wrote on Instagram Sept. 13 after Spaeny won best actress for her role in "Priscilla" at the Venice Film Festival earlier that month.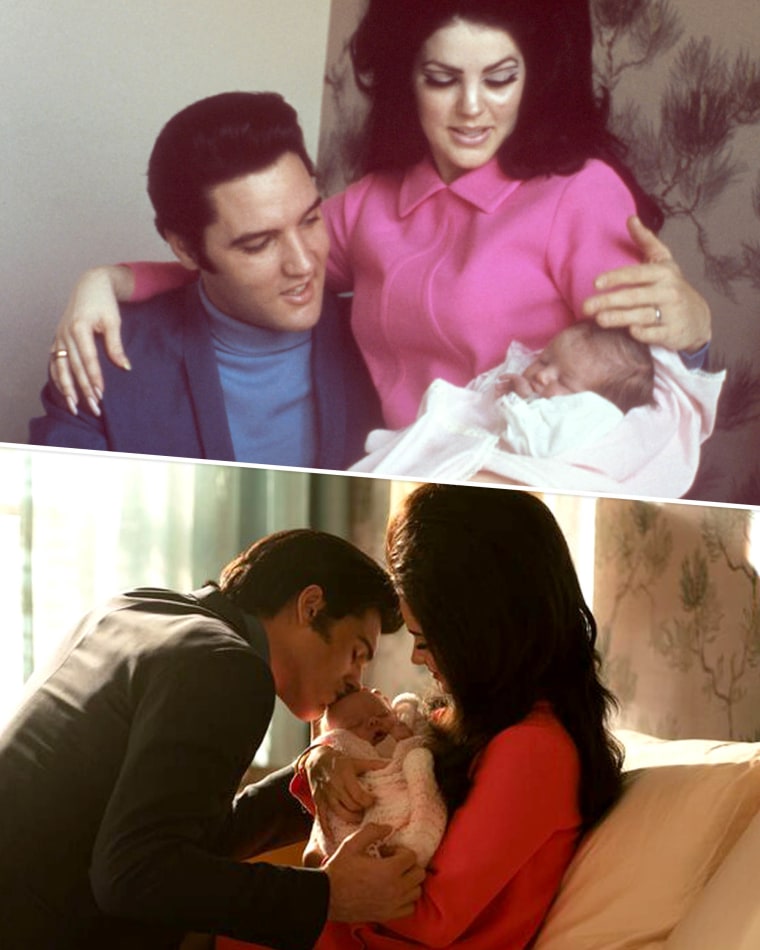 Jacob Elordi as Elvis Presley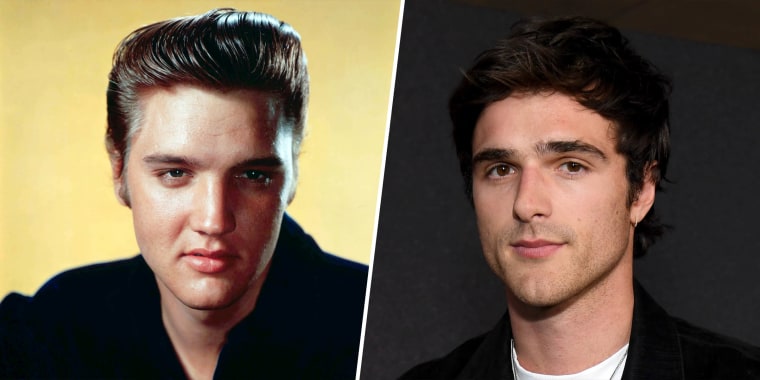 "Euphoria" star Jacob Elordi, 26, tackles the role of Elvis Presley in "Priscilla."
"Since this is Elvis from Priscilla's perspective, the picture of him is built entirely on the way she talks about him," Coppola said in the production notes. "It's the private side of Elvis, the offstage side nobody else saw."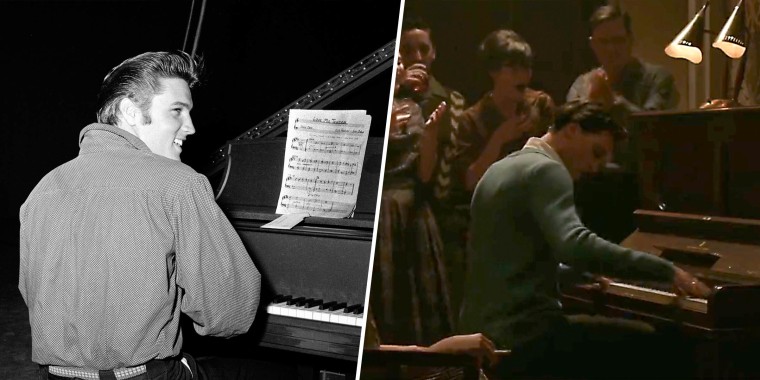 Coppola said her film will also peel back the larger-than-life persona of Elvis Presley, in favor of a more intimate exploration of his character.
"We don't really see him performing very much in this story, and the role is much more about the way he was at home alone with Priscilla and the vulnerabilities, doubts, and flaws that she saw," Coppola said.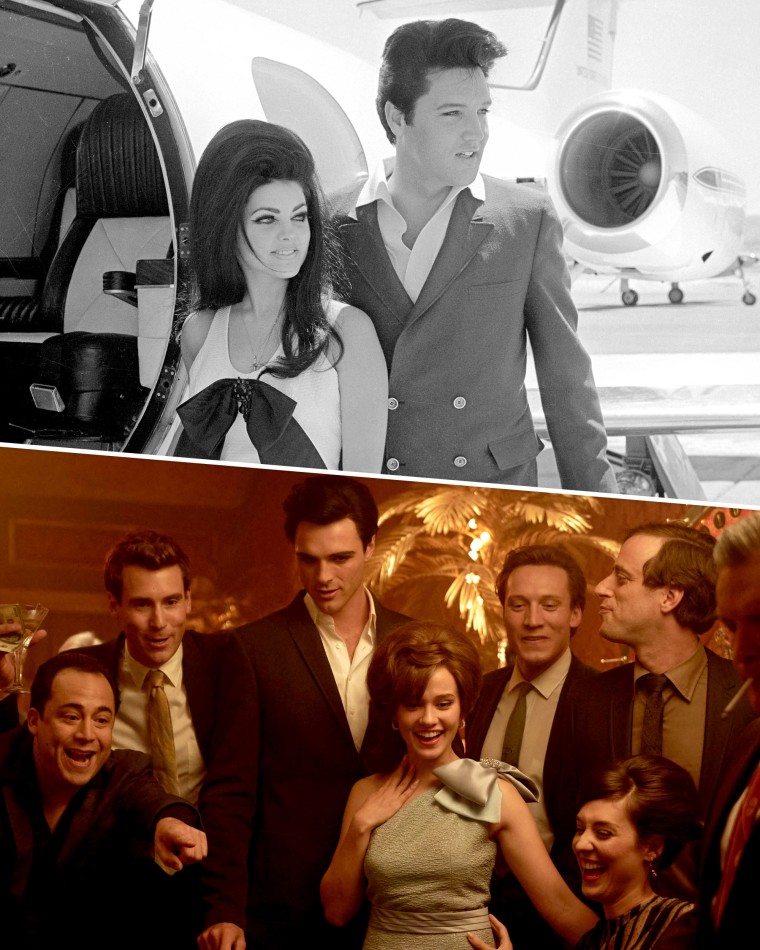 She added that Elordi embraced a less glamorous portrayal of the King of Rock 'n' Roll from the start.
"Jacob really went for it," she explained in the production notes. "He already has a lot of natural charisma, but he really tried to embody not just the physicality of him, but also the emotional side as Priscilla knew him. He drew from Priscilla's descriptions of Elvis as someone who was always searching for something elusive and easily frustrated."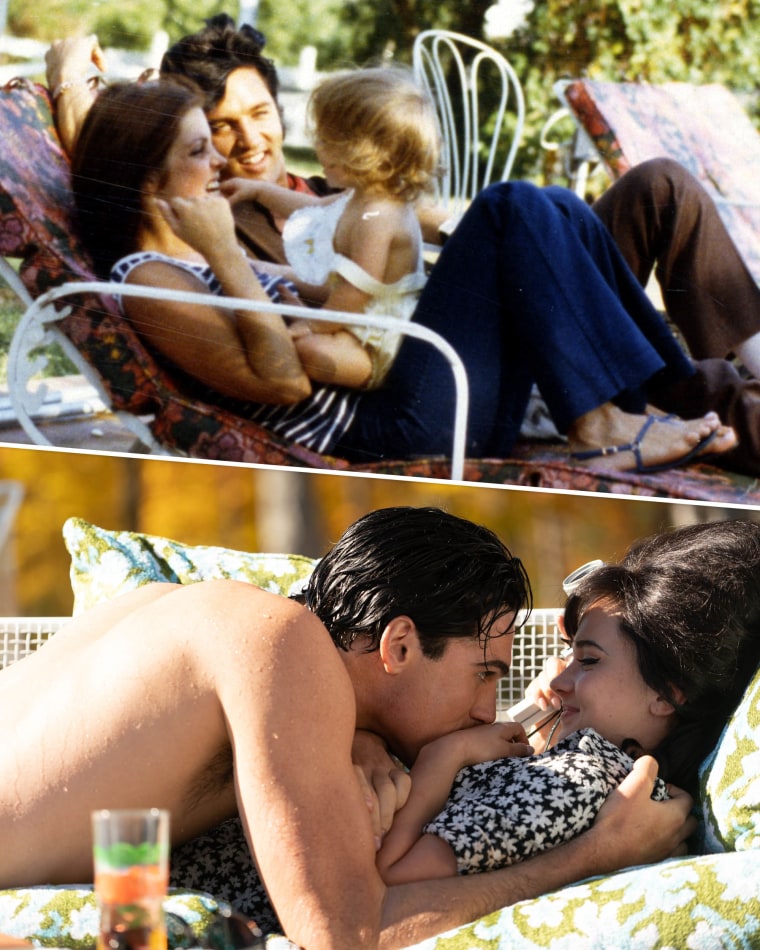 Elordi has also opened up about his approach to playing Elvis as "a real person."
"I think because he's this kind of godlike figure and he's larger than life, the most interesting thing to me was finding this little boy in him," Elordi said in a video shared by the Associated Press.
"He's kind of stunted because he became so massive so quickly, so he's stunted as this little boy," he added. "So that was what I tried to keep in my mind the whole time. This is a real person who came from somewhere."