Paul Mescal says his Academy Award nomination has provided "a very welcome" relief for his family.
Mescal, who is up for best actor for his role in "Aftersun," learned about the Oscar nod the same day his sister tweeted their mother was getting ready to undergo chemotherapy.
"It's all a bit overwhelming, especially for my family, because I don't think anybody or even I was expecting this," the Irish actor told the BBC in a new interview.
"I always knew that I was willing to work hard, but I think from the space from the time of graduating from drama school to now hasn't been an awfully long time," he said.
"But when the nominations came out, and the BAFTAs the week before, there was just something kind of, something felt slightly absurd about it at all."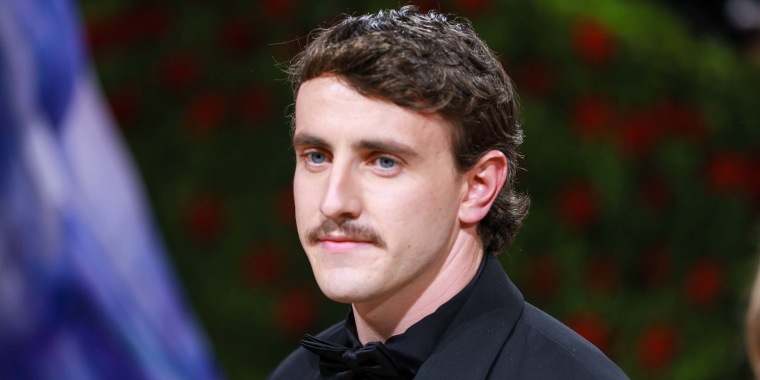 Mescal, 27, who won an Emmy Award in 2020 for best lead actor in a limited series or movie for "Normal People," said the Oscar nomination has moved his family's focus onto something positive.
"There's stuff going on at home that is difficult, and this has given my family a very welcome respite and something that I never thought that my job and something that I love very dearly could do," he said. "And, yeah, we're going to have a great time as a family. They're all coming out to L.A. in a couple of weeks."
On the day the Oscar nominations were announced, Mescal's sister, Nell Mescal, tweeted that their mother was getting ready to undergo chemotherapy.
"my mum got a haircut today in prep for her chemotherapy and then paul got nominated for an oscar life is so crazy," Nell Mescal, who is a singer-songwriter, wrote.
The timing of it all was not lost on the young actor, who has not commented publicly on his mother's reported illness.
"The universe works in kind of very interesting ways," he told the BBC.
Mescal will learn if he can add Oscar winner to his resume when the Academy Awards take place Sunday, March 12.