Sometimes angels are right here among us — at least, so says the movie "Ordinary Angels."
Based on an inspiring true story, the movie stars two-time Academy award winner Hilary Swank and Alan Ritchson ("Reacher"), and is set to hit theaters on Oct. 13.
The movie centers around a heroic deed that unfolded in a small town in Kentucky during a catastrophic snow storm. In January 1994, what was expected to be only a few inches of snow became over two feet, shutting down Louisville.
The storm took the lives of two people in Kentucky. "Ordinary Angels" is about how one child was saved.
In the movie, widower Ed Schmitt, played by Ritchson, is desperately trying to secure a liver transplant for his 3-year-old daughter. Swank's character, a hairdresser named Sharon Stevens, makes it her mission to help the family. She rallies the community into helping the Schmitts get to a hospital 600 miles away in Omaha.
"I was drawn to this beautiful true story because it's such a powerful reminder that angels reside everywhere among us," Swank says in a statement to TODAY.com. "And that faith, hope, grit and positivity are all powerful fuel for miracles."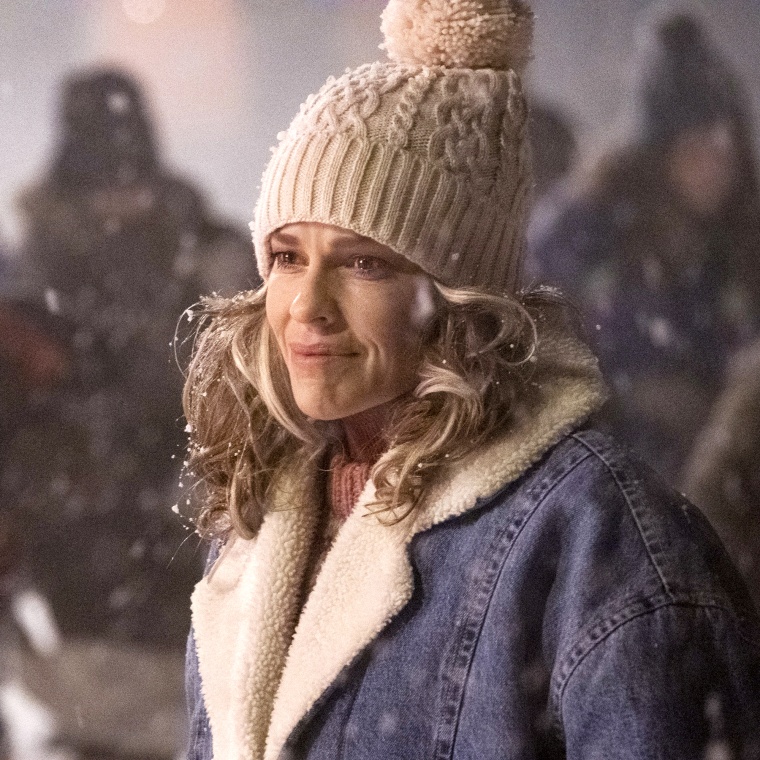 The film also resonated on a personal level for Swank. From 2015 to 2018, Swank stepped away from the spotlight to act as the full-time caretaker for her father as he recovered from a lung transplant. Swank's father, Michael Swank, died in 2021.
"It's also a story about the power of organ donation — something incredibly near and dear to my heart," she says of the movie. "I couldn't be more thrilled to be a part of this story and message."
Ritchson says the movie aligned with his tendency to look on the bright side of all things — including humanity.
"I'm an optimist," he says. "I believe the best in people. I believe that sometimes we just need to be reminded of the power of what we can do together. This is why I was drawn to 'Ordinary Angels.'"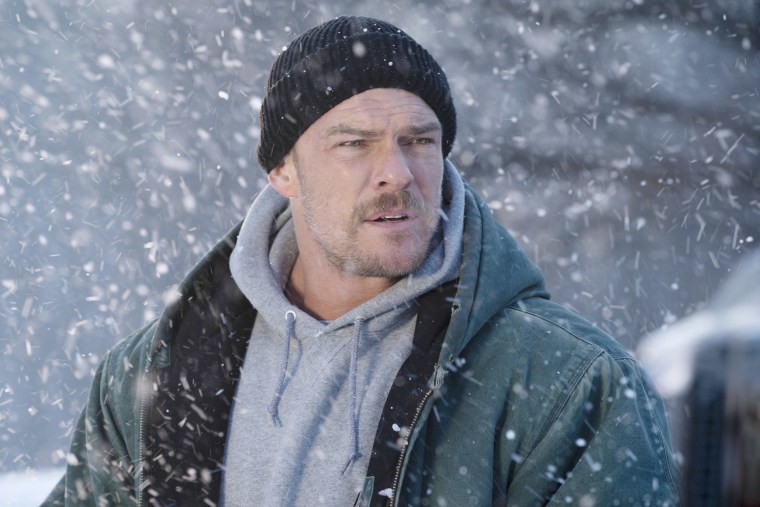 It was written by Meg Tilly and Kelly Fremon Craig, directed by Jon Gunn, and produced by Kingdom Story Company's Kevin Downes, Jon Erwin, and Andrew Erwin, along with Stampede Ventures' Jon Berg, Roy Lee, ATO Pictures' Dave Matthews, Green Hummingbird Entertainment's David Beal and Sarah Johnson, and Jonathan Dorfman.
It will be distributed by Kingdom Story Company and Lionsgate, whose last collaboration, "Jesus Revolution," came out on Feb. 24 and is also based a true story. Set in the '60s and '70s, the drama follows minister Chuck Smith, who opened church doors to the hippy youth culture of the '60s.
"The story of Sharon Stevens and the Schmitt family is a powerful reminder that helping others is how we heal ourselves," Gunn says. "I can't think of a message I'd rather share with the world right now and I'm honored to be telling it with such a fearless and talented cast."