In the trailer for the new rom-com "Love Again," Priyanka Chopra Jonas goes on a bad date with Nick Jonas.
He's her husband in real life — but Jonas is not her love interest in the movie. Chopra Jonas stars alongside Sam Heughan ("Outlander") in the movie, playing a couple who meet-cute through misdirected text messages. Céline Dion plays herself in several scenes (she also penned new music for the film).
The trailer only gives us a little bit, showing Nick Jonas and Priyanka Chopra Jonas in the back seat of a taxi cab, starting to steam up the windows. But she pulls back and suggests they should go a little slower. Jonas is fine with that ... and takes it literally in a hilarious way.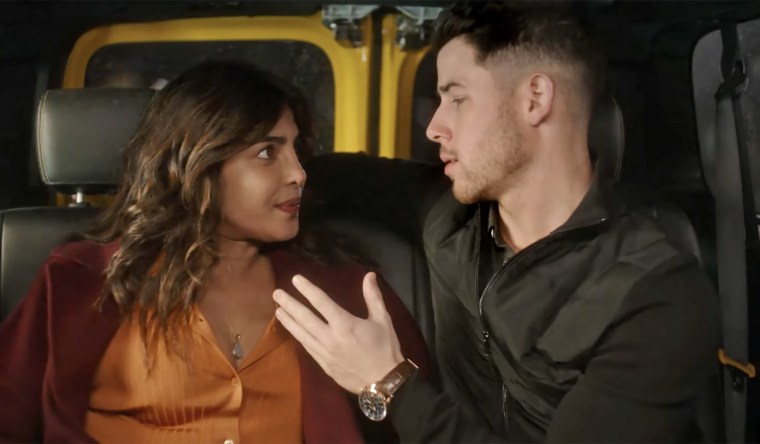 The couple has been married since 2018, and have a daughter, Malti Mari, who was born in January 2022.
The film — a remake of 2016's "SMS für Dich" ("Text for You"), which was based on Sophie Cramer's 2009 book by that name — focuses on Mira (Jonas) and Rob (Heughan), with an assist from Dion. Mira is still grieving the loss of her boyfriend, and sends text messages to his number to help ease her grief.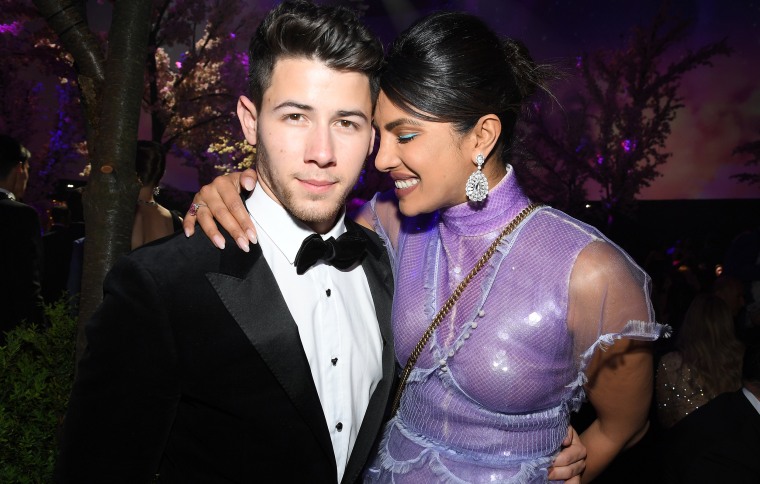 Little does she know that journalist Rob now has that number and is fascinated to receive her yearning messages. He learns through her text that she's going to the opera one night, and the meet-cute turns into the meet-gorgeous when he shows upt o meet her.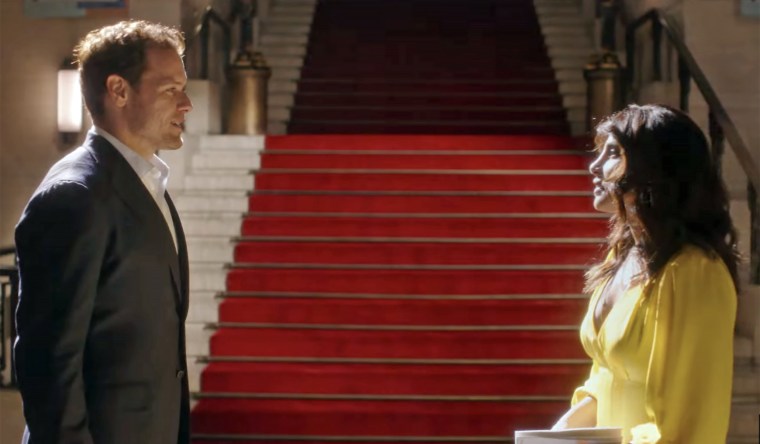 Meanwhile, Dion's music flavors the entire trailer, with snippets from her hits "It's All Coming Back to Me Now" (1996) and "That's the Way It Is" (1999) playing over the action — the latter one she sings to Priyanka over the phone.
One of Dion's new songs appears to play in the trailer, with the lyrics, "You don't have to move a mountain / Just keep holdin' on."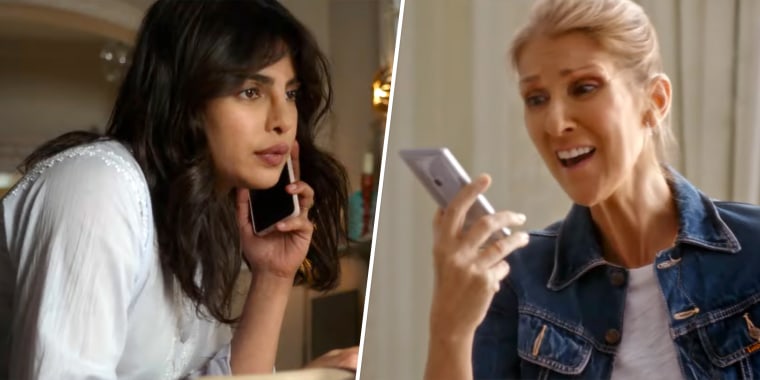 Dion is framed as a matchmaker for the budding couple. Heughan is shown at a press conference asking her whether she believes all the romantic songs she sings. Dion says, "You obviously know nothing about it — love." Later, Dion places a call to Priyanka and sings to prove it's really her.
Having Dion, who revealed she is suffering from a neurological disease in December, along for the ride just makes the film that much special. As Chopra Jonas told British Vogue in January, "She's so funny in this movie."
"Love Again" will be in theaters May 14.