Perhaps the only thing better than Ke Huy Quan's Oscar-winning performance in "Everything Everywhere All at Once" is his acceptance speech.
Quan brought down the house during the March 12 ceremony while accepting the best supporting actor award with a heartfelt, tearful speech.
A visibly moved Quan was already bawling when he got on the stage with his trophy as the audience loudly cheered him on.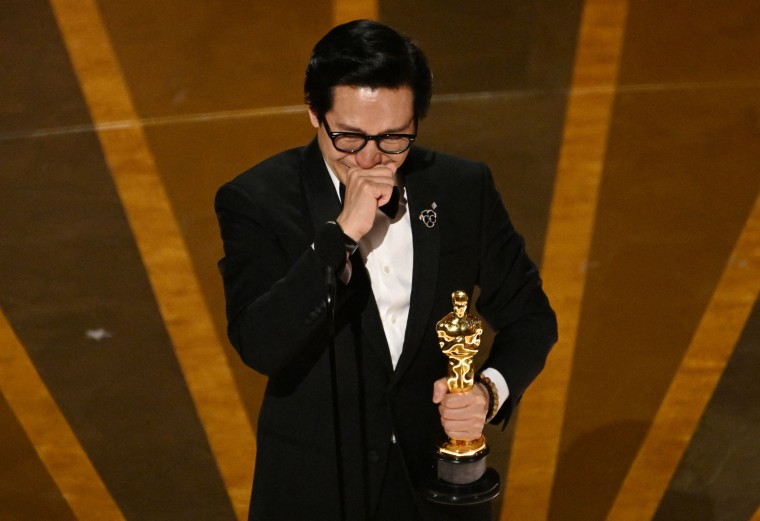 "My mom is 84 years old, and she's at home watching," he began.
"Mom, I just won an Oscar," he continued, while holding it up as the audience erupted in applause.
Quan, 51, talked about his time in a refugee camp, adding, "Somehow I ended up here, on Hollywood's biggest stage."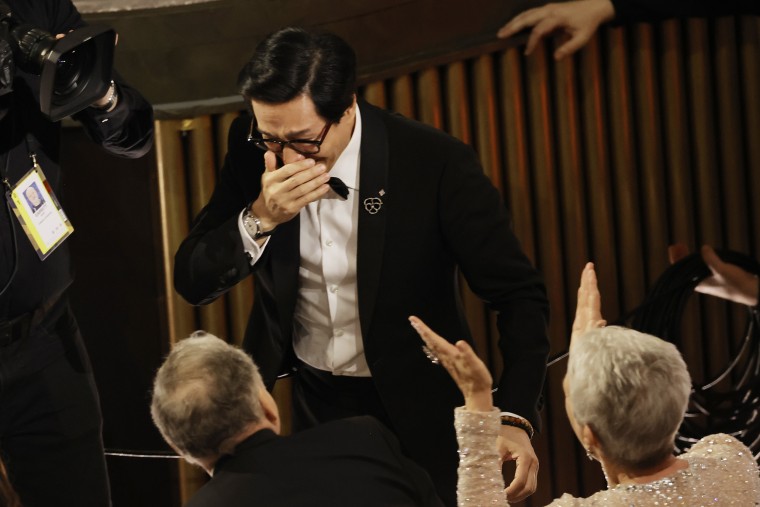 "They say stories like this only happen in the movies. I cannot believe it is happening to me. This is the American dream," he continued to more thunderous applause.
After thanking the academy, Quan, who was previously awed by the fact he had even been nominated, expressed his gratitude to his family for what he called "this honor of a lifetime."
"Thank you to my mom for the sacrifices she made to get me here," he said. "To my little brother David, who calls me every day, just to remind to take good care of myself, I love you, brother."
Quan, who made his film debut in "Indiana Jones and the Temple of Doom" also thanked "Goonies" co-star Jeff Cohen (he famously played Chunk), whom he called "my 'Goonies' brother for life."
Quan, who went nearly 20 years between appearing in movies, then set aside a moment for his wife.
"I owe everything to the love of my life, my wife, Echo, who month after month, year after year, for 20 years, told me that one day, one day my time will come," he said, while fighting to hold back tears. "Dreams are something you have to believe in. I almost gave up on mine."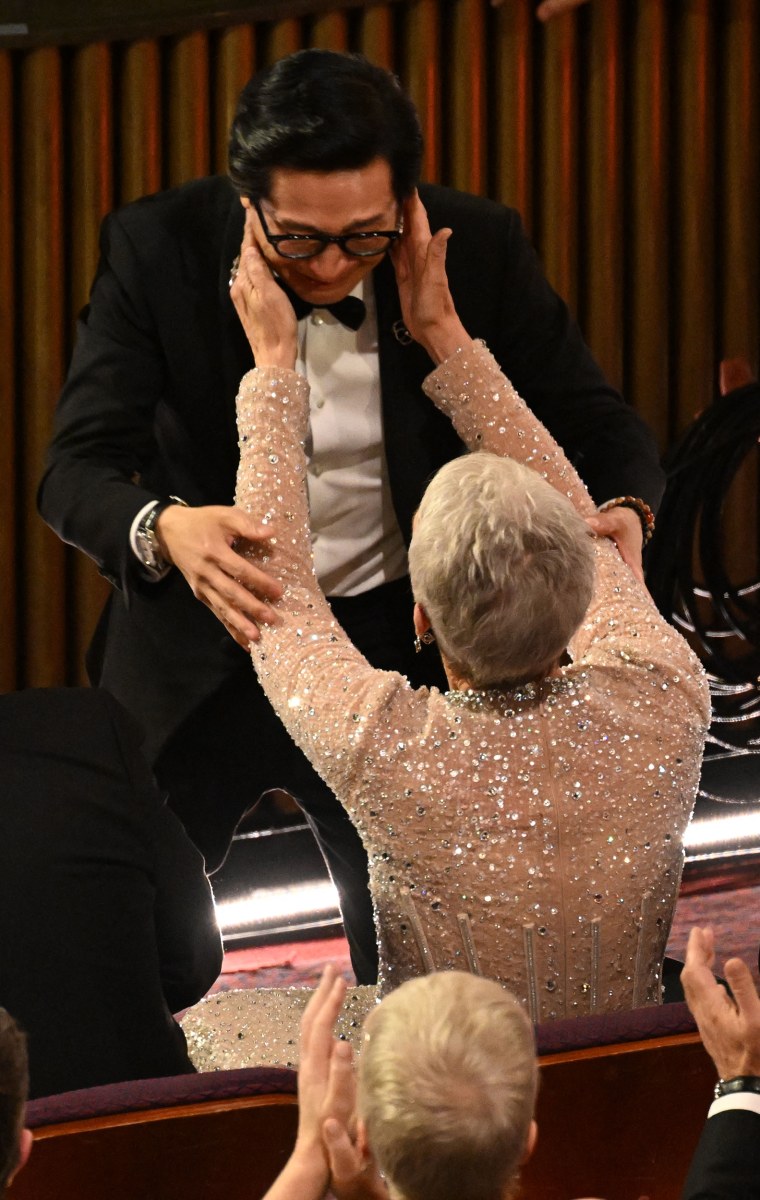 He then encouraged others to never stop believing in themselves.
"To all of you out there, please keep your dreams alive," he said while pointing at the camera.
"Thank you so much for welcoming me back. I love you. Thank you, thank you, thank you."