Ke Huy Quan, one of the stars of the Oscar-nominated film "Everything Everywhere All at Once," just won his first Oscar — but he's hardly a Hollywood newcomer. While Quan has appeared in many movies, "Everything Everywhere" is one of his first following a two-decades-long acting hiatus.
In his emotional acceptance speech, easily one of the night's most inspiring moments, Quan referenced his long road to the stage at the Dolby Theatre, touching on his time in a refugee camp to being a child actor in the '80s to his pause from show business.
"My journey started on a boat. I spent a year in a refugee camp, and somehow, I ended up here on Hollywood's biggest stage. They say stories like this only happen in the movies. I cannot believe it is happening to me. This, this is the American dream," he said.
Quan and his family fled Vietnam in 1978, per an interview with Vanity Fair. He and his eight siblings split up, with some going to live with each of their parents in different countries (Quan went with his father to a refugee camp in Hong Kong). The family eventually reunited in Los Angeles in 1979.
After his breakout role as a child actor in "Indiana Jones and the Temple of Doom" at 12, Quan struggled to find a foothold in Hollywood due to scarce opportunities for Asian actors that weren't small or stereotypical roles.
"When I started my career as a child actor in 'Indiana Jones and the Temple of Doom,' I felt so very lucky to have been chosen," Quan said during his recent Golden Globes acceptance speech. "As I grew older, I started to wonder if that was it, if that was just luck. For so many years, I was afraid I had nothing more to offer."
In the early 2000s, Quan stopped acting and instead ventured to behind-the-scenes work. He went to film school and worked as an assistant director and stunt coordinator.
Quan was inspired to return to acting after the success of 2018's "Crazy Rich Asians," a blockbuster with an all Asian cast. From there, he was on his way to Waymond Wang, his Oscar-winning role, and many more roles.
Here's what else you can see Quan in – and what acting credits are next.
'Indiana Jones and the Temple of Doom' (1984)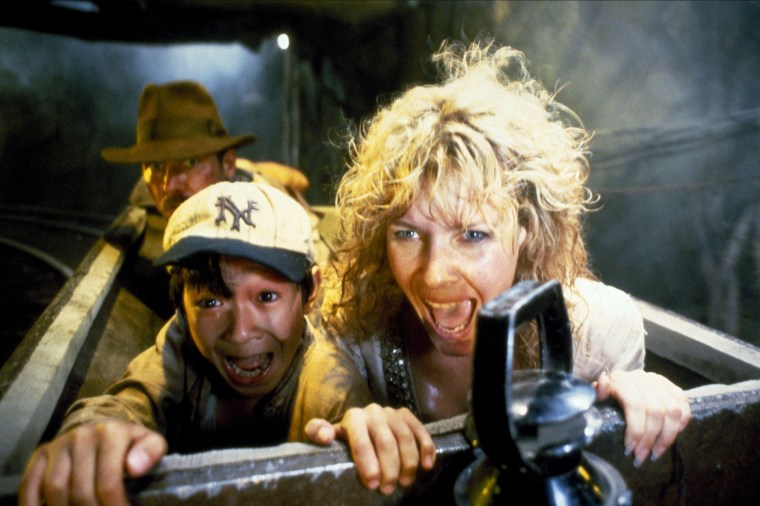 At the age of 12, Quan made his film debut in the second installment in Steven Spielberg's "Indiana Jones" franchise.
Quan's younger brother, David, actually auditioned for the role, but Quan made the lasting impression on Spielberg, per AP.
Quan became a fan favorite for his portrayal of Short Round, Indiana Jones' sidekick.
At the 2023 awards circuit, Quan frequently brushed shoulders with his "Indiana" collaborators: Steven Spielberg, up for "The Fablemans," and Harrison Ford. Ford and Quan had an onstage reunion at the 2023 Oscars.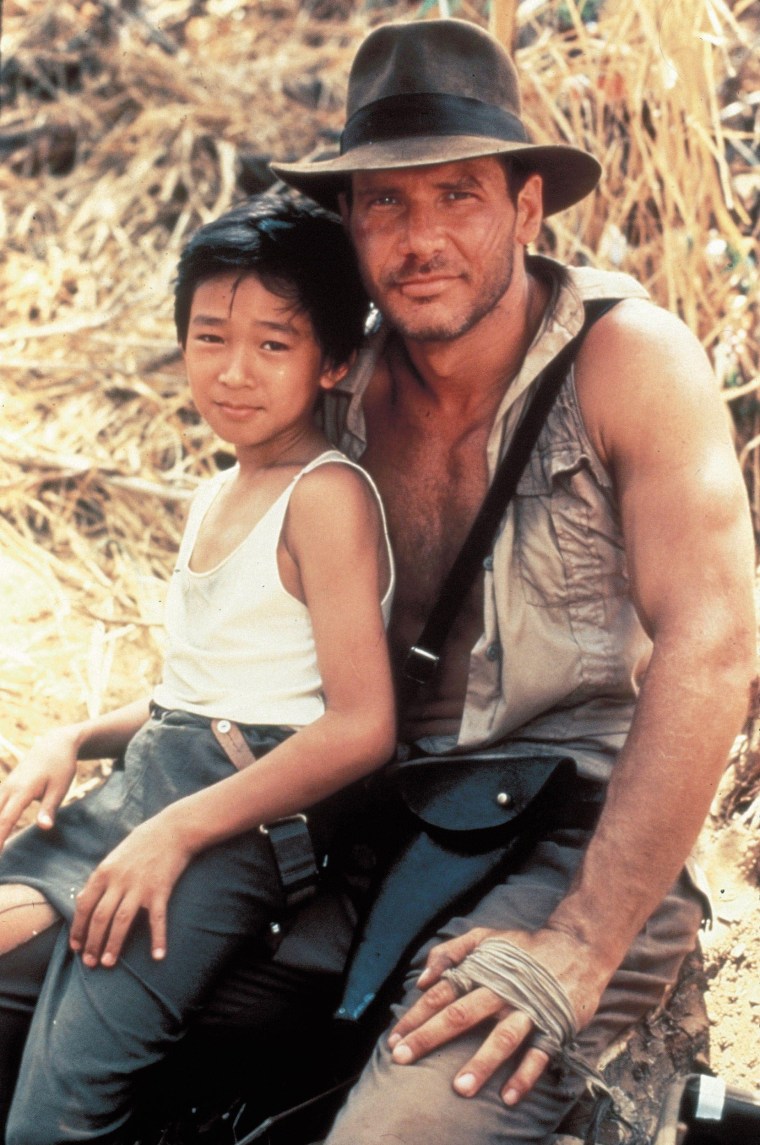 'The Goonies' (1985)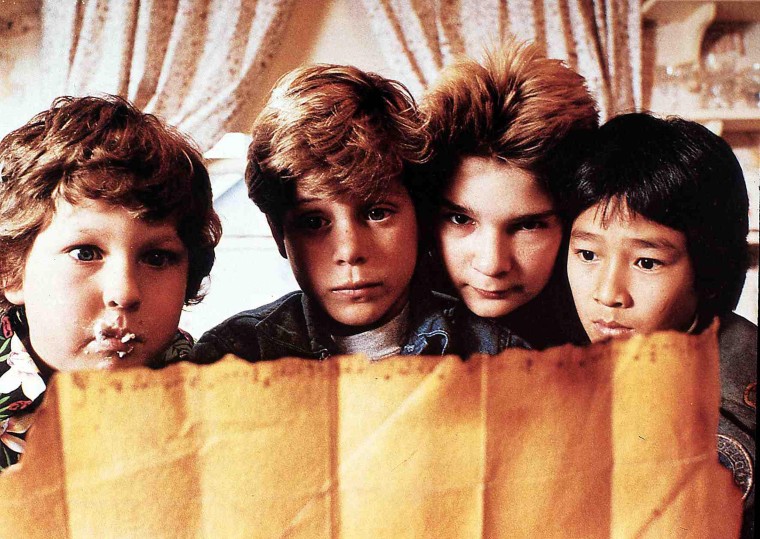 Hot off the success of "Temple of Doom," Quan landed in another Spielberg-produced project. In this timeless classic, Quan played Data, a kid with a knack for devising creative inventions.
Quan shouted out co-star Jeff Cohen in his Oscars speech, calling him his "'Goonie' brother for life."
Cohen, now an entertainment lawyer, reviewed Quan's contract for "Everything Everywhere."
"When the producer of our movie was trying to make my deal, he said he never imagined that he'd have to talk to Chunk and Data for his movie," Quan joked to The Hollywood Reporter, referencing their "Goonies" characters."
Various '80s TV shows
In addition to appearing in '80s classic movies, Quan had recurring roles in sitcoms like "Head of the Class," about gifted students at a Manhattan high school, and "Nothing Is Easy," about a married couple and their family comprised of adopted and biological children.
'Breathing Fire' (1991)
In this martial arts-infused action comedy, Quan played a kickboxer who must protect his family from a criminal threat.
'Encino Man' (1992)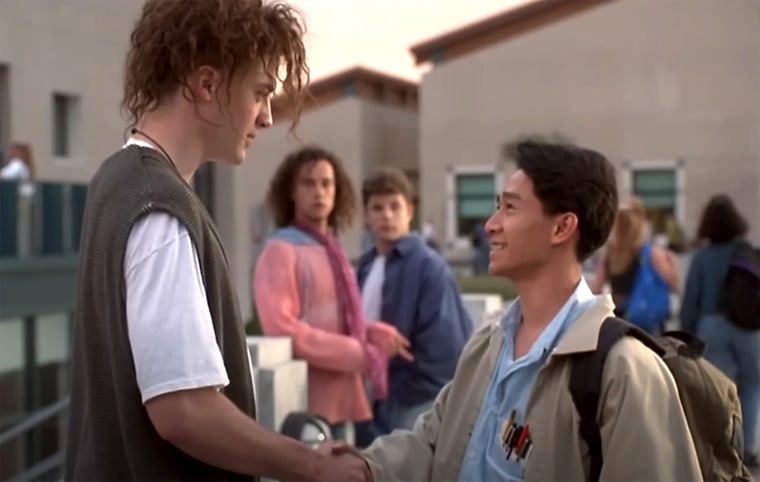 "Encino Man" came up at the 2023 Oscars, as both star Brendan Fraser and Quan received Academy Awards.
The film centers around a caveman (Fraser) who is preserved in a block of ice and awakens in a teenager's backyard. Now, he must navigate the 20th century — and high school. Quan played a fellow classmate. Sean Astin of "The Goonies" also starred.
'Red Pirate' (1997)
"Red Pirate" marked Quan's Asian film debut. In the Hong Kong action film, Quan played an inspector tasked with busting a money laundering ring and a pirate brigade. Quan, who is skilled in taekwondo, showed off his kickboxing skills throughout the film's plentiful fight scenes.  
'Second Time Around' (2002) 
"Second Time Around" is, like to "Red Pirate," a Hong Kong action film. A delusional gambler finds himself reliving the same moment, prompting him to try and break out of the cycle. 
'Finding 'Ohana' (2021)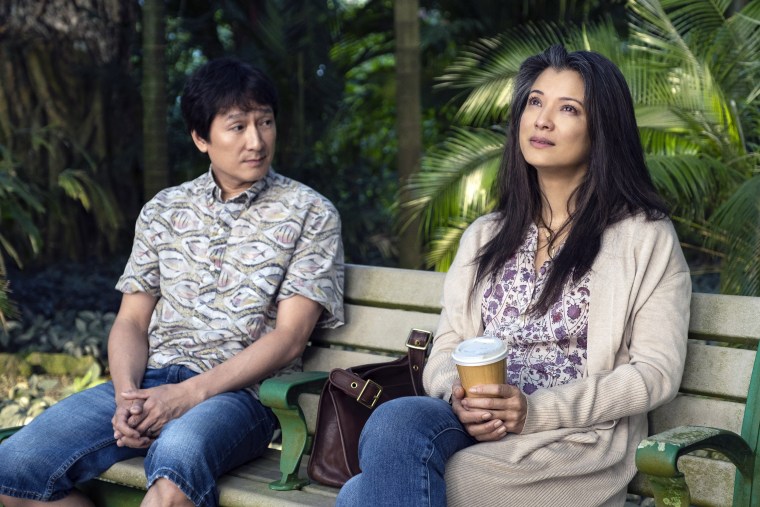 Reminiscent of the "Goonies," this family adventure follows two siblings who set out to find long-lost treasure and learn more about their Hawaiian heritage. 
'Everything Everywhere All at Once' (2022)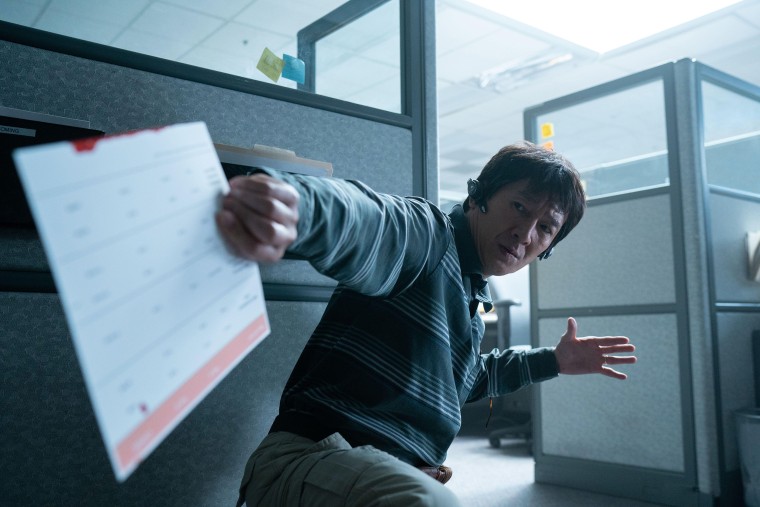 Quan won his first Oscar for his portrayal of Raymond Wang, a meek husband who finds power in love and compassion. Quan's wife, Echo Quan, also served as a Chinese translator on the film.
What roles are next for Ke Huy Quan?
Once unable to find fulfilling work as an actor, Quan now has may projects coming up next.
He'll appear in the 2023 season of the Marvel show "Loki."
He's reuniting with "Everything Everywhere" co-stars Michelle Yeoh and Stephanie Hsu in the Disney+ series "American Born Chinese," based on a graphic novel.
He'll be in Joe and Anthony Russo's Netflix movie "The Electric State" along with Chris Pratt, Millie Bobby Brown, Billy Bob Thornton and Anthony Mackie.