You don't have to guess for yourself that Kate Hudson and Matthew McConaughey had a lot of kissing chemistry in "How to Lose a Guy in 10 Days."
You can hear it directly from their lips.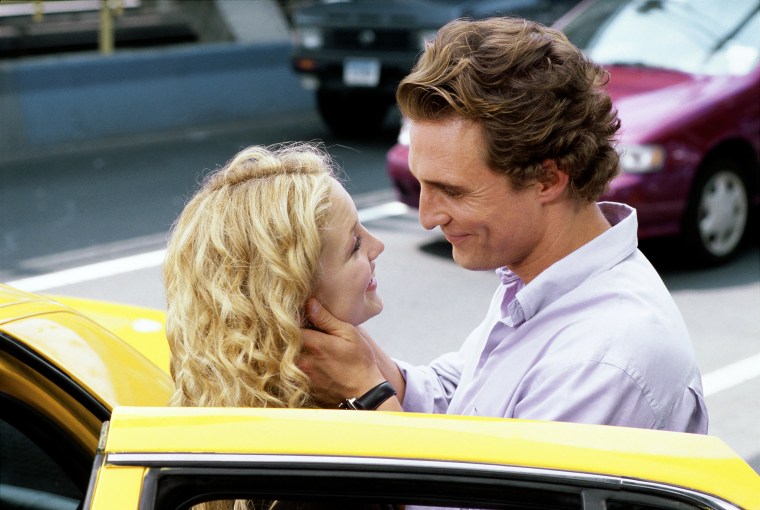 In the 2003 rom-com, Hudson and McConaughey play magazine journalist Andie and ad executive Benjamin who trick one another into entering a fake relationship — then fall in love for real.
On Feb. 6, the duo gathered on Instagram to celebrate the film's 20th anniversary. "Love this man ... Happy Anniversary How To Lose A Guy In Ten Days," Hudson wrote in the caption to the video, which posted on Monday.
Apparently Hudson, 43, gets a lot of requests to share what smooching McConaughey, 53, felt like, so the subject of lip-locking came up in their chat.
"My whole thing is like, we're always in weird environments (when we kiss in movies)," she said in the video. "There was only one time when we kissed that was like so nice and gentle, in the bathroom."
"Everything else (had) not been climate-controlled," McConaughey said. "Everything else was like, 'Swim up to the top, the sharks almost ate you, you just fell from a plane from 300 feet, tread water and before you catch your breath, kiss.'"
The pair, who are charming now as they were in the original picture, recently said they were open to a sequel.
But perhaps their pairing was fated to be. As McConaughey revealed last week in an interview with Vanity Fair, he took the role after a fortune teller advised him to do so. "'You have to do this, or it will be one of the biggest regrets of your life. It is going to be a blast; it is going to be an incredible experience and it is going to make a bunch of money,'" he recalled.
All right, all right, all right then.
Lovers on screen, Hudson and McConaughey are both in relationships with other people in real life. Hudson is engaged to Danny Fujikawa, and McConaughey has been married to Camila Alves since 2012.
As Hudson noted in the new video, "When you're kissing anyone in a movie, it's professional; we're actually trying to create something that evokes something in a certain way that might not exactly be the way you would necessarily do it in real life."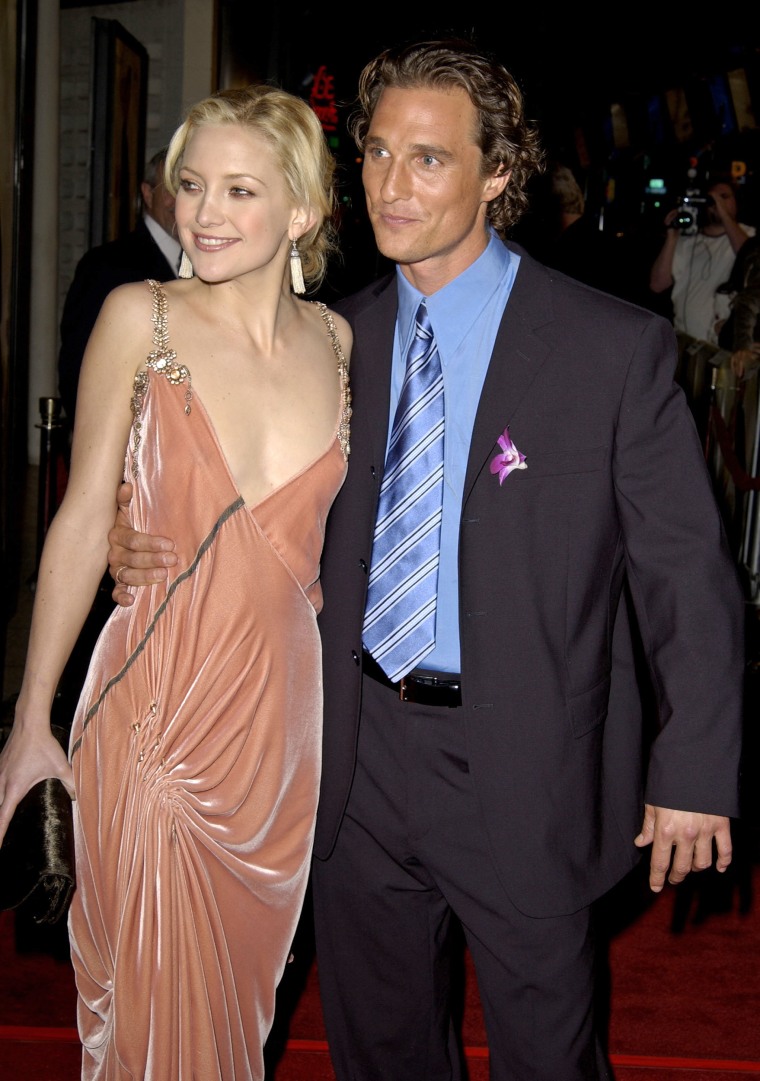 But, she added, "In respect to our now-partners, we do kiss nicely. It was always a very nice kiss."
"I would have to agree with you," said McConaughey. "Absolutely."
And yet when Hudson helped Vanity Fair compile a list of her favorite screen smooches in late 2022, McConaughey did not top the list. Who did? Surprise: Liv Tyler, from the 2000 rom-com "Dr. T and the Women."
Maybe that'll be Hudson's next video chat!