Kate Hudson is taking a rare deep dive into her past relationship with ex-husband Chris Robinson.
Appearing on "The World's First Podcast" hosted by Sara and Erin Foster on Feb. 9, the 43-year-old talked about her first marriage, saying they were "so in love."
"I went to New York and I met Chris, and I came home, I was like, 'Oh, I'm marrying this guy,'" she said, confirming that she was 20 when they met and 21 when they tied the knot.
The Black Crowes singer, 56, and Hudson were married from 2000 to 2007, and share a son, Ryder Robinson, 19.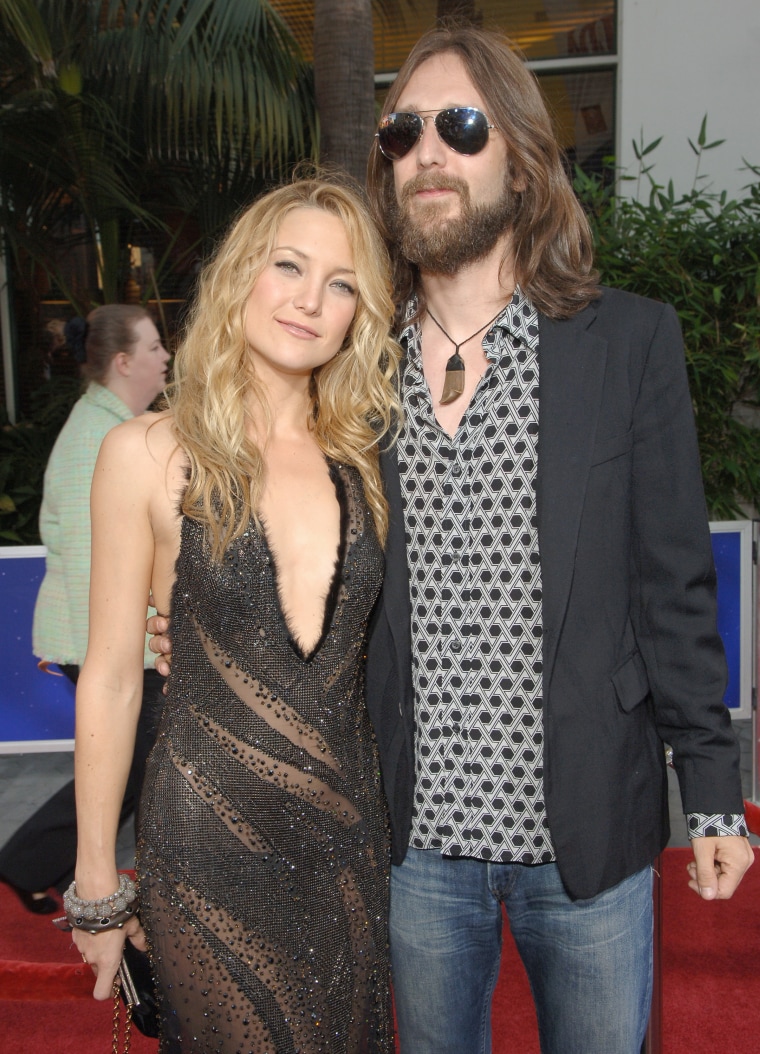 She told the Foster sisters that she "just jumps in the deep end of everything" she does.
"It wasn't even impulsive," she said of the marriage. "People thought it was impulsive but I was just like 'You know what, I'm going to dive right into this. I'm not going to second guess it. I'm in love with him. I'm not going to pretend like, oh, we should wait,'" Hudson said. "I'm madly in love, and I want to marry him.'"
Hudson explained that she "didn't think twice" about marrying him, noting that she still tends to be that way — just with "a little more wisdom under my belt," she said.
During their seven-year marriage, the "Almost Famous" star said that Robinson taught her a deeper meaning of love.
"He was also so important to teaching me what it felt like to be unconditionally loved, and Chris, like, completely opened that floodgate for me, forever, no matter how complicated the relationship got at one point," Hudson said. "The most important moment for me was meeting him and him allowing me to understand what that felt like."
Reflecting on their relationship further, Hudson added that the two "worshipped each other" and were "so in love."
The "How to Lose a Guy in 10 Days" star also shares son Bingham, 11, with ex-fiancé Matt Bellamy, as well as 4-year-old daughter Rani Rose, whom she welcomed with now-fiancé Danny Fujikawa in October 2018.
Hudson met Fujikawa — who is the Foster sisters' step-brother — when she was 23, Hudson said in an Instagram post in 2017 for their "first date anniversary." In the caption, the actor wrote that the two have been "in the same circle" for over a decade.
After 15 years of knowing one another, they decided to give their relationship a try and "open our hearts to each other to feel so much pure love," she said in the caption.