Jennifer Lopez revealed how a stunt nearly went very wrong while filming her new action rom-com, "Shotgun Wedding."
The "Love of My Life" singer, 53, shared the story in a group video interview for BuzzFeed Celeb with her "Shotgun Wedding" co-stars.
The cast members were asked which of them was most likely to nail a stunt on the first take, and multiple fingers pointed at Lopez and Josh Duhamel, who plays her fiancé in the movie.
"I don't know if I've nailed anything ever on the first take," Duhamel said.
"Really? I feel like we got pretty good, especially when we were handcuffed together and we had to do all that crazy stuff," Lopez recalled.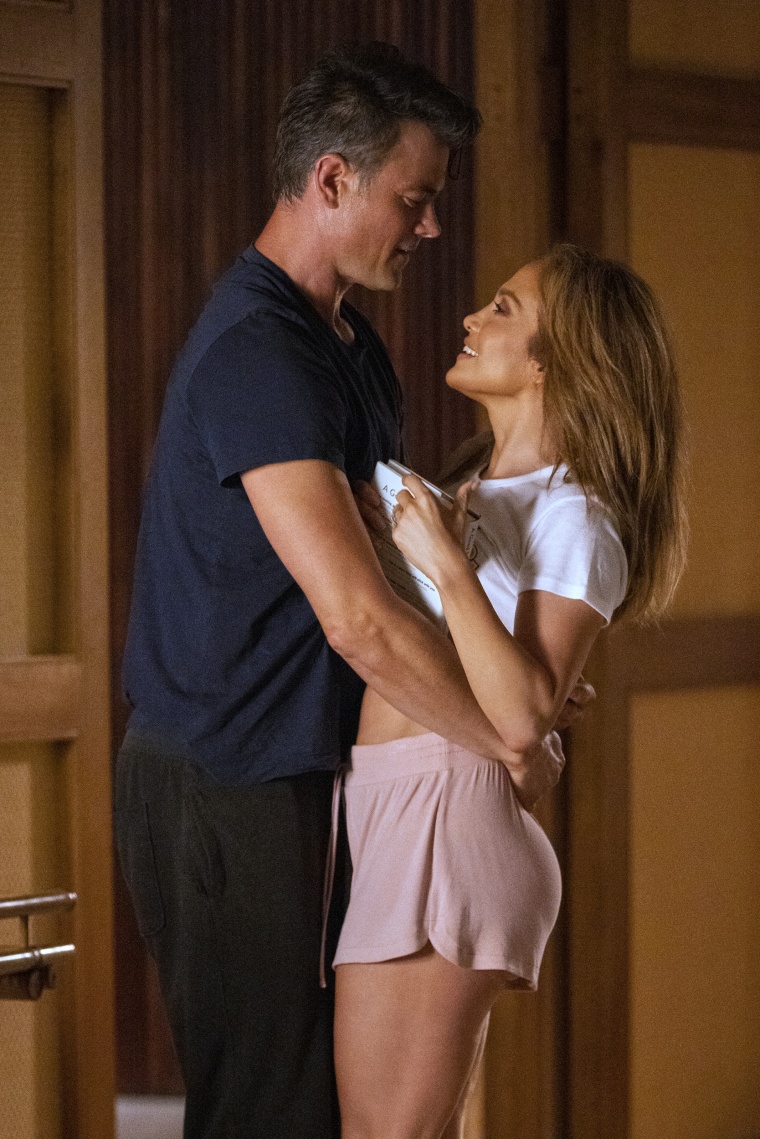 "Except for the one time I almost went over the cliff," she continued. "That wasn't fun."
Wait, what?
J. Lo went on to explain.
"So, you know how in that scene where my dress was caught on the wheel? One time it got caught in the wheel, and I was going over, and I'm looking at Josh," she said.
"I'm like, 'Josh, Don't let me go, please!'" she added. "He's like, 'I got you! You go, we go!' Scary as f---."
"Shotgun Wedding," available to stream on Prime Video, follows a couple whose dream destination wedding goes awry after pirates take the entire wedding party hostage.
The romantic action romp also stars Jennifer Coolidge, Lenny Kravitz, Cheech Marin and Sônia Braga. 
Earlier this month, one Jennifer helped out another when J. Lo made a cameo in Coolidge's first-ever TikTok video.
"Don't be fooled … by the rocks that I got," Coolidge said, slowly reciting the lyrics from Lopez's 2002 hit song, "Jenny From the Block," as if she were reading a dramatic poem. "I'm still Jenny … Jenny … Jenny from the block."
The camera then panned to an approving Lopez.
"I like that," J. Lo deadpanned. "I really, really like that."