Rise and shine! Jamie Lee Curtis is explaining how she suddenly became the patron saint of early risers.
The Oscar nominee for "Everything Everywhere All At Once" recently went viral for saying she is skipping an Oscars dinner later this week because it starts at 7:30 p.m. and "mommy goes to bed early."
On TODAY on March 7, the 64-year-old actor told co-anchors (and fellow early risers) Savannah Guthrie and Hoda Kotb that she goes to bed around 7:00 p.m. and wakes up around 4:30 a.m.
"Good morning, sunshine," Savannah greeted the "Freaky Friday" actor, who wore black pajamas for the appearance.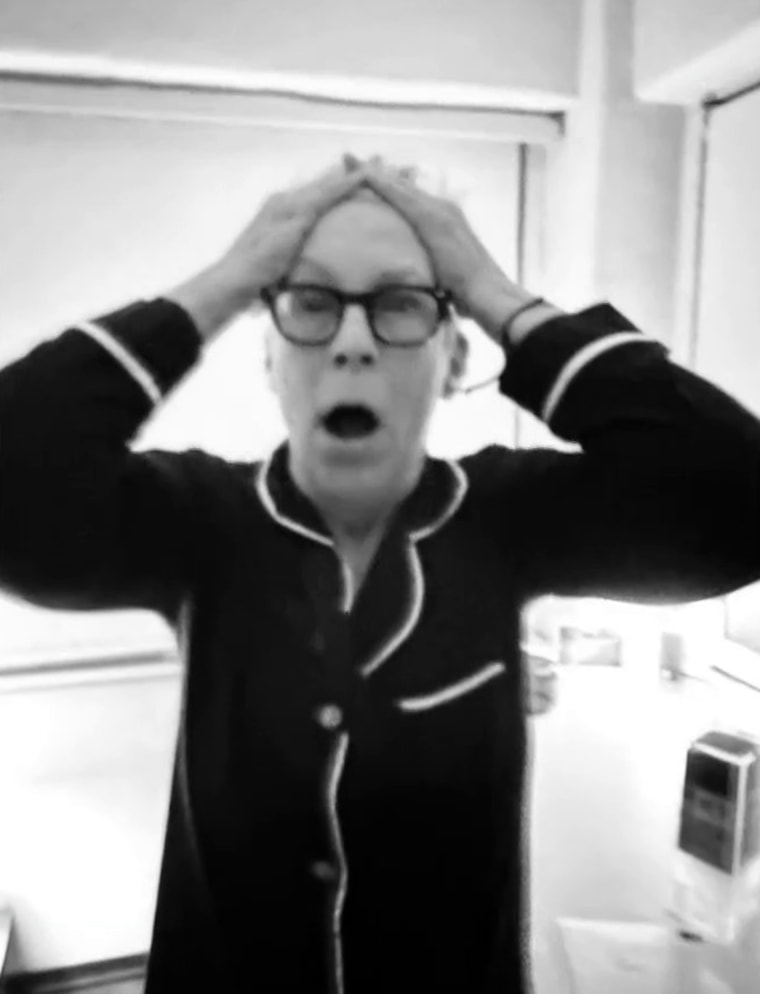 Asked about the Oscars dinner, Curtis reiterated that 7:30 p.m. was way past her bedtime.
"What time would the dinner have had to have been for you to actually say yes," Savannah asked.
"Five," Curtis said.
"That's hardcore," Savannah responded.
The "Trading Places" actor noted how last month there was a luncheon for Oscar nominees that was "fantastic because it was lunchtime."
"We were all there, we were all dressed up," Curtis said. "They took that big class picture of everyone. It was thrilling.
"If that had been at night, I would've gone, but it would've been arduous for me because I'm just that girl," she said.
Curtis also said musicians should take the Oscars lead of having both daytime and nighttime event options.
"Why are there no matinees? I'm curious," she said.
"I would love to go see Coldplay. I would love it," she said. "The problem is, I'm not going to see Coldplay if they start their show at 9:00 and there's an opening act. I want to hear Coldplay at 1:00 p.m."
The "True Lies" actor also said she gets up early because she can "control the universe in the morning."
"It's the time when my brain is working and it's really quiet and nobody else is up and around," she said. "The only people I bother (are) on the East Coast and they're still waking up, so it's perfect."
Curtis even suggested she should be TODAY's "West Coast representative," since she keeps the same hours as Savannah and Hoda.
"Jamie, let's cut this deal right now," Savannah said. "It's done."
"My lawyer's asleep," the actor quipped. "I'll have to wake him up."