Halle Bailey has stood strong in the face of racist backlash over her "Little Mermaid" casting, and she's now facing a different scrutiny — the color of her character's hair.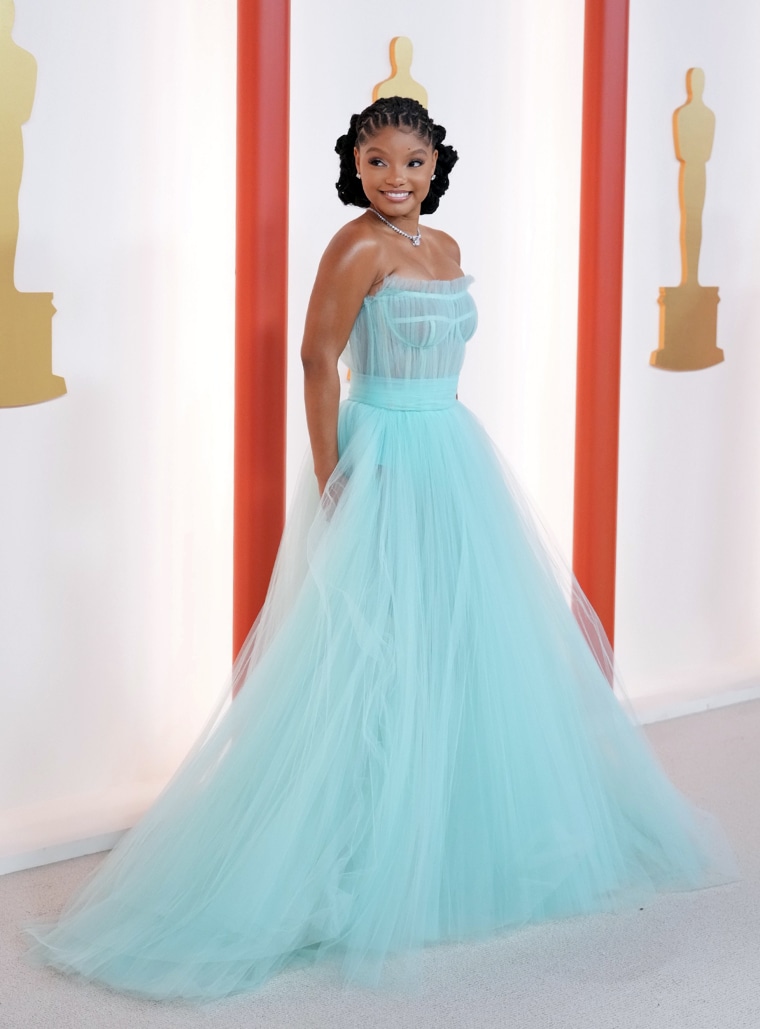 During the 2023 Oscars, Bailey and her co-star Melissa McCarthy took the stage to present the official trailer for their upcoming live-action remake of the 1989 animated classic.
In the original, Ariel's character has fire-engine red hair.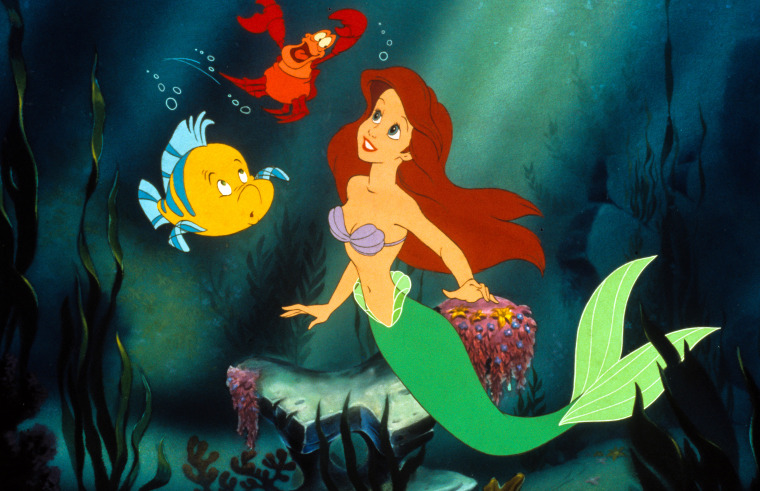 By contrast, in the live-action version, Ariel's hair appears to be a more muted shade of red.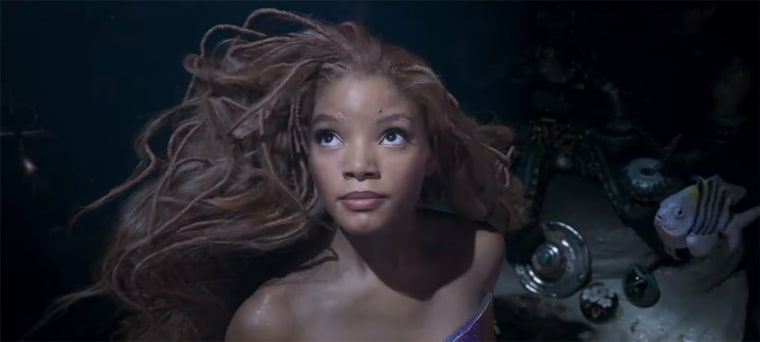 After the trailer debuted, some people on Twitter criticized Ariel's updated look in the remake.
"The most unrealistic thing about the new Little Mermaid is Ariel's hair not being bright red," one person tweeted.
"i'm sorry i still think they could've given halle bailey red hair!!!" another person wrote.
"The OG Little Mermaid came out years ago and Ariel had red hair. Can't change that. Won't change that," one other tweeted.
As some complaints about the shade of the new Ariel's hair circulated on social media, many other fans came to Bailey's — and the movie's — defense.
One fan pointed out that her hair looked less vibrantly red because the film is "lit realistically."
"After seeing this trailer, it's not that the Little Mermaid doesn't have color. It's just all lit realistically," that person tweeted. "The scene in the carriage with good sunlight shows Ariel has like a darker brown-orange kinda hair. It's just not ruby red like the cartoons. Different style."
"Do the people that are upset because Ariel's hair in the live action (beside Halle bailey being a black women) looks nothing like the cartoon realise that red hair when they are underwater turns very dark?" another fan wrote.
Another person said they appreciated the new Ariel's hair shade, arguing that a fire-engine red would have looked too cartoonish.
"the shade of red that they decided to make her hair is gorgeous and a little more realistic in my opinion," the Twitter user wrote. "i think if anyone (even if not halle) had played ariel and had the bright red cartoon accurate hair it would've been so unserious and tacky."
Some commenters took a step back and questioned why it's so important for the live-action Ariel's hair to be the exact same shade of red as the animated version.
"halle's hair not being blood red in the new little mermaid is never that serious like i'm going to need you all to be real," one fan tweeted.
"People still complaining about Ariel's hair. Like get over it," another person wrote.
Others focused instead on the way Bailey used her hair in the movie, like when she perfectly re-created the moment from the original movie when Ariel emerges from the water and flips back her long locks.
As one fan put it, "@HalleBailey needs and oscar for that hair flip!"