Halle Bailey made the world her oyster during her most recent promotion of "The Little Mermaid."
On May 15, the actor — who plays Disney's titular red-headed character, Ariel — appeared on the blue carpet for the film's United Kingdom premiere in London. The actor turned out for the big night dressed in a white tulle gown tinted with light blue ruffles and silver sequins.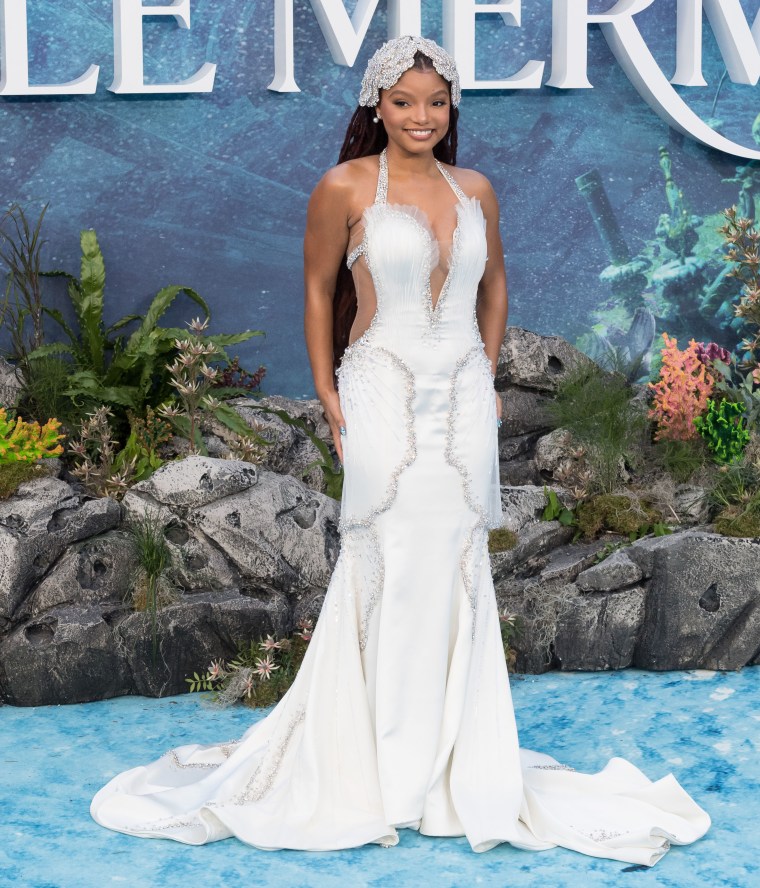 Bailey wore a bead-encrusted headpiece to top it all off and paired the look with diamond-and-pearl drop earrings. According to Harper's Bazaar, Bailey's gown was custom-made by London designer Miss Sohee.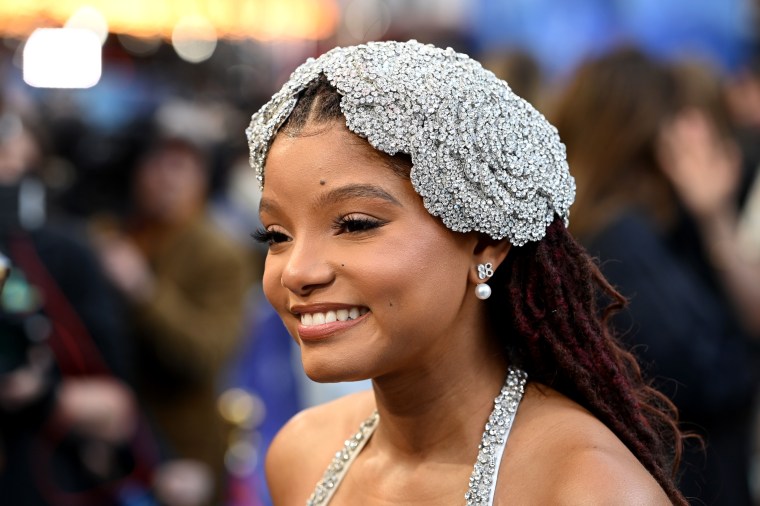 It's been 34 years since Disney's animated version of "The Little Mermaid" premiered. In the decades since, Disney has only had one original Black princess— though, in 1997, Brandy Norwood appeared alongside the late singer Whitney Houston to perform in the musical fantasy television film "Cinderella."
In the soon-to-be-released live-action remake, Bailey replaces the iconic animated character with bright red hair and blue eyes to appear with red locs and a realistic iridescent tail. Her casting has been largely positive and celebrated by Black audiences.
In mid-March, the actor shared a video of a special moment between her and a small "Little Mermaid" fan on her Instagram story. The post shows Bailey's encounter with a young girl named Mila Rose as she embraces her for a long, full-hearted hug.
In a separate post shared to her Instagram in early March, the actor unveiled the new "Little Mermaid," which was made in her likeness, with her skin tone and the red locks she can be seen wearing in the trailers for the film.
"I am literally choking up because this means so much to me, and to have one that looks like me, that is my favorite Disney character, is very surreal," Bailey said at the time.
"The Little Mermaid" had its Los Angeles premiere on May 8, 2023, and will make its nationwide theatrical release on May 26, 2023.