Halle Bailey is opening up about the racist backlash that emerged after she was cast as Ariel in Disney's live-action remake of the 1989 cartoon "The Little Mermaid," taking the form of hashtags like #NotMyAriel and derogatory online comments.
"As a Black person, you just expect it and it's not really a shock anymore," she told "The Face" in an interview published on Thursday, Feb. 23.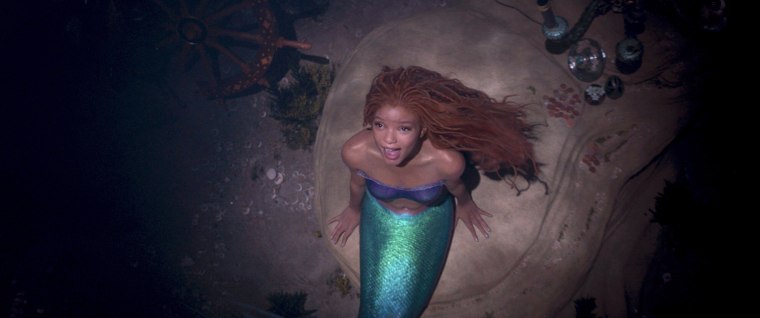 Bailey, 22, said that she received advice from her mentor, Beyoncé, when she and her sister Chlöe Bailey, 24, first signed with the singer's record label, and it's helped her through the experience.
"When (Chlöe and I) first signed to Parkwood, (Beyoncé) was always like: ​'I never read my comments. Don't ever read the comments.' Honestly, when the teaser came out, I was at the D23 Expo and I was so happy. I didn't see any of the negativity," she said.
In September, Disney released the first teaser trailer of Bailey in their live-action remake of "The Little Mermaid," which also stars Melissa McCarthy as Ursula.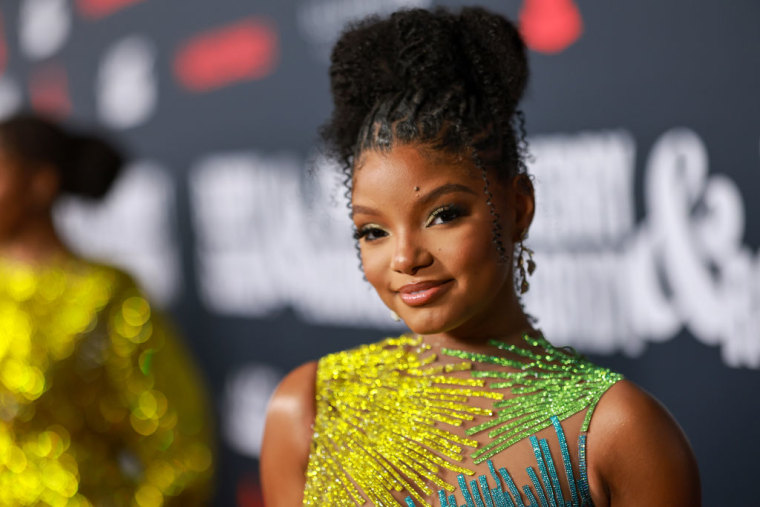 In the teaser, Bailey, as Ariel, sings the beginning of "Part of Your World." While it provoked vitriol and YouTube downvotes, it also inspired a swell of support from Black parents and their kids. On TikTok, parents shared cute videos of their daughters reacting to the trailer.
William Fleming told TODAY Parents that he became emotional watching his young daughters become mesmerized by the trailer.
"My wife and I both had tears in our eyes," Fleming said. "There's no question our kids were looking at the TV and thinking, 'She looks like me.'"
"Seeing diversity in Disney movies is so important," Fleming said. "Representation matters — just look at my daughters' faces." 
Speaking to The Face, Bailey agreed that it's important for people of color to see themselves represented on-screen.
"I know people are like: ​'It's not about race.' ... People don't understand that when you're Black there's this whole other community," Bailey told The Face. "It's so important for us to see ourselves."
During a Q&A session that Bailey had on her YouTube account in September, she said she's happy her casting has stoked conversation — because it's a necessary one.
"Today, with all of the kind of commentary and people's opinions going on, it just reminds me to be number one grounded and grateful that I have this opportunity and the fact that it's sparking such a discussion like this for all of us," she said. "I know what it would have meant to me as a little girl to have been able to see a black Ariel when I was younger. If I would have seen that, it would have changed my whole outlook on life."