More than 25 years after the film's release, Freddie Prinze Jr. is opening up about what went on behind the scenes of "I Know What You Did Last Summer" — and how his experiences almost made him leave Hollywood.
In the slasher movie, Prinze plays Ray Bronson, one of the teens hunted by a revenge-seeking fisherman. According to Prinze, director Jim Gillespie didn't envision him in the role.
"He wanted a different actor," Prinze told TooFab in a video interview.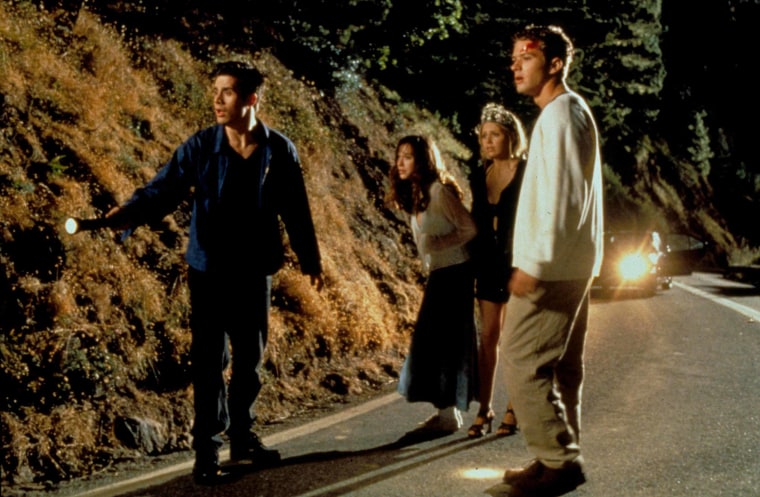 The "She's All That" actor said Gillespie was clear about his preference.
"There was no passive aggressiveness, which I hate, he was very direct in the fact that, 'I don't want you in this movie,'" he recalled, with a laugh. "So, when that's your first job and you hear those words, it just wrecks you, man. It just wrecks you."
Prinze said the director also left him "psychotic notes," such as, "Don't leave your mouth open, you look stupid when you do that."
"That was the exact note, word for word, I'll never forget it," Prinze said.
He said the dynamic with Gillespie made it hard to "go to work with the right attitude," he said. And it also made him give up acting altogether.
"I almost caught a flight and went home. I was just done. I had enough. They had broken a ton of union stuff that they shouldn't have, union rules. All kinds of things. I just felt like, 'Yo, if I'm not wanted here, screw it,'" he told the outlet. "I packed my bags that night. I was just going to quit the business."
Prinze recently watched the film for the first time in full for his new podcast, "That Was Pretty Scary," and recalled another behind-the-scenes experiences that made filming "miserable," including a "near-death experience" after a boating accident.
In one stunt, Prinze said he was riding in a "dinghy" and chasing a fishing boat in choppy waters. When he hit the fishing boat's wake, his boat flipped.
"The dinghy flies in the air, goes almost upside down, dumps me out, lands back on its belly — and the motor's still running — goes right over my head," Prinze said on the podcast.
TODAY.com has reached out to Gillespie for comment. In 2017, the director told Digital Spy that he was the one who advocated for casting Prinze, when "nobody wanted Freddie."
"They thought he was too soft, he wasn't muscular enough, so Freddie probably screen-tested four or five times," the director said. "He got to the point where he was saying, 'I'm done,' and I really had to plead with him to stick with it because I wanted him. I thought he was going to be great with it."
Prinze credits co-stars Sarah Michelle Gellar and Ryan Phillippe with keeping him going as "I Know What You Did Last Summer" was filmed. When he was about to quit, Prinze said a producer calmed him down and encouraged him to stick with it out of respect for the rest of the cast and crew.
"We only had like three weeks to go," Prinze said. "I don't want to leave Ryan and Sarah on the wire like that, because they were good to me."
But there's a bright side to his story. For one, Prinze met his future wife while shooting the movie. Gellar and Prinze wed in 2002 and now share two children, Charlotte, 13, and Rocky, 10.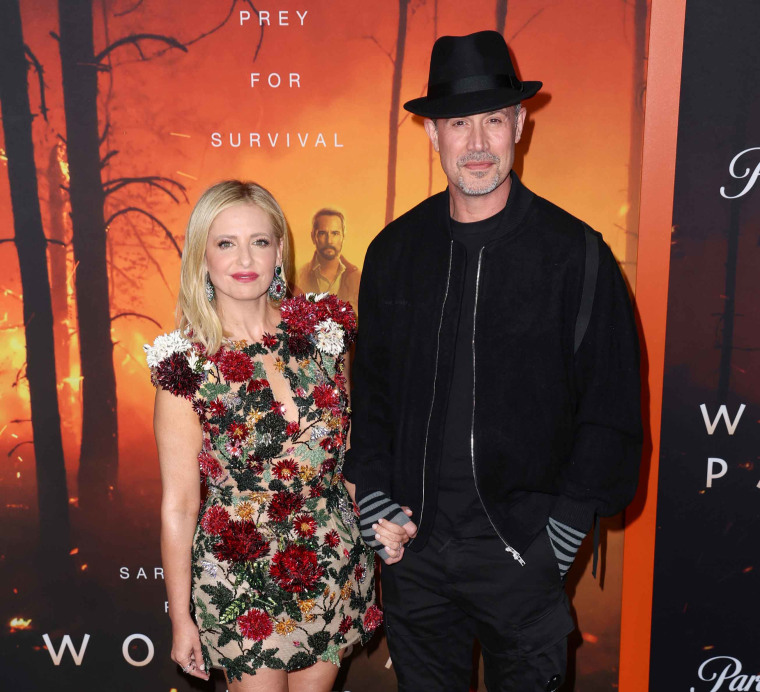 "That movie launched my whole career," Prinze said. "I wouldn't have any of the things I have without that movie, I wouldn't have my wife, I wouldn't have all the other movies that I've done ... I'm here because of that struggle and because of that pain."
After "I Know What You Did Last Summer," Prinze also went on to star in the sequel, "I Still Know What You Did Last Summer," the romantic comedy "She's All That" and in the live-action "Scooby-Doo."