We all love Melissa McCarthy, right? Well, now we can all love to hate her.
The actor plays the villainous Ursula in a clip released May 17 from the upcoming live-action adaptation of "The Little Mermaid."
In the clip, McCarthy, showing off the character's tentacles, devilishly sings the classic song "Poor Unfortunate Souls" while sporting white hair and a dark gown that reflects her sinister nature.
It's a departure for McCarthy, who made a name for herself by making people laugh in films like "Bridesmaids" and the TV series "Mike & Molly."
Fans on YouTube were blown away by the clip.
"I think Melissa was the biggest surprise," one fan wrote. "She really transformed herself for Ursula. She's unrecognizable."
"This is why viewers should really wait and see how an actor/actress portrays and plays their character before judging whether they're good or bad for the part...and Melissa didn't disappoint; she is phenomenal as Ursula," another commented.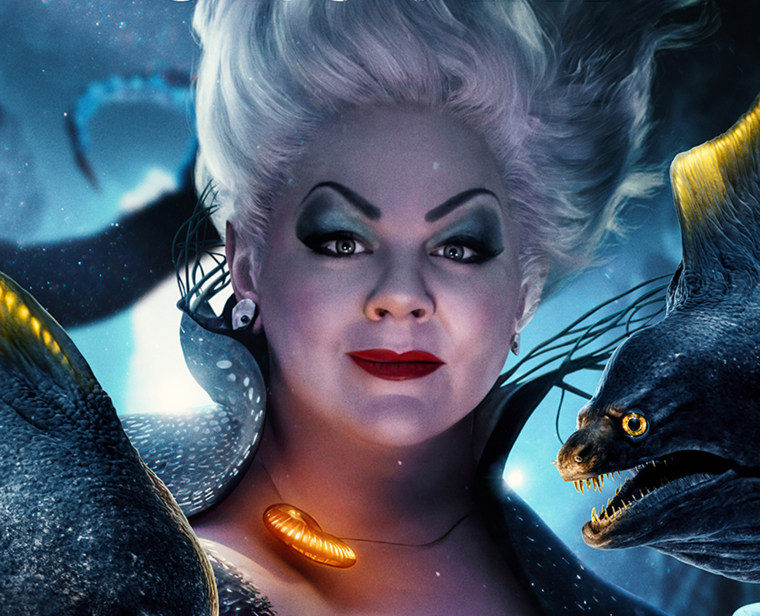 "She is such an incredible actress, she totally possesses this character, or this character possesses her, and I cannot take my eyes off of her," another person gushed.
McCarthy has said she used drag to help her portray the character.
"There's a drag queen that lives in me. I'm always right on the verge of going full-time with her," she told Entertainment Weekly in April. "She's the villain, but there's such an edge to her."
"To keep the humor and the sadness and the edginess to Ursula is everything I want in a character — and frankly, everything I want in a drag queen," she added.
"The Little Mermaid," which also stars Halle Bailey, Jonah Hauer-King, Javier Bardem and Awkwafina, opens May 26.