Way to "pack" in the memories.
Andrew McCarthy posted a picture May 21 on Instagram featuring him reuniting with his "St. Elmo's Fire" co-star Demi Moore, underneath a photo of the two of them in the classic 1985 movie.
"So great to see (for the first time in years and years) my St. Elmo's Fire co-star, the wondrous Demi Moore, and catch up for my Brat Pack documentary," McCarthy, 60, captioned the post.
"St. Elmo's Fire" is one of the quintessential films featuring the so-called "Brat Pack," a group of young actors in the 1980s who often appeared together in movies, including "The Breakfast Club" and "Sixteen Candles."
In addition to Moore and McCarthy, "St. Elmo's Fire," about a group of recent college graduates struggling to navigate adulthood, starred Rob Lowe, Emilio Estevez, Ally Sheedy and Judd Nelson.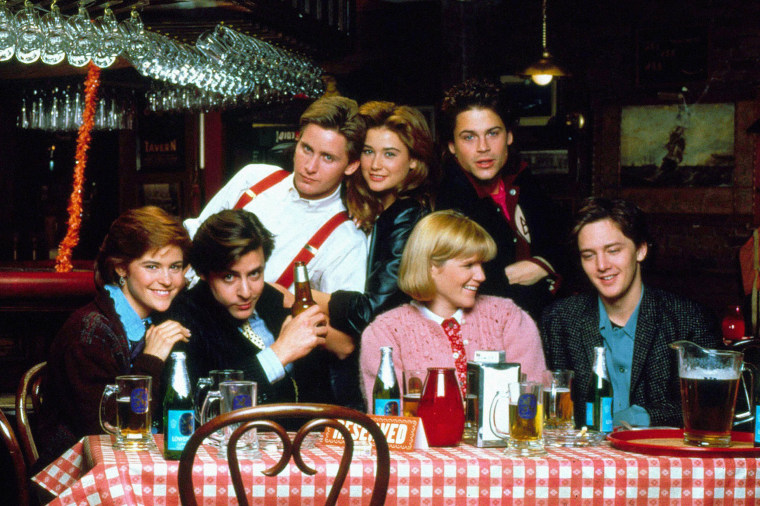 The movie also featured Mare Winningham and a relatively unknown actor named Andie MacDowell in one of her earlier roles.
In April, McCarthy posted a photo of him reuniting with Lowe.
"Rob Lowe was the first actor I met in Hollywood," he wrote.
"We did a movie called CLASS back in 1982, then we did ST. ELMO'S FIRE. Then we didn't see each other for 30 years, until getting together recently to chat for my upcoming BRAT PACK documentary. Felt like yesterday."
McCarthy did the same with Estevez in March, too.
"Hadn't seen my old ST. ELMO'S FIRE co-star, Emilio Estevez in more than 30 years, when we got together to chat for my upcoming Brat Pack documentary. Felt like meeting a long lost brother," he wrote in part.
McCarthy was one of the staples of '80s teen cinema, starring in such fare as "Pretty in Pink," "Mannequin," "Less Than Zero" and "Weekend at Bernie's." He has since gone on to direct TV series like "Orange Is the New Black," "The Blacklist" and "Gossip Girl."
He has also become a writer, penning his memoir, "Brat: An '80s Story," in 2021. Earlier this month, he released "Walking with Sam: A Father, a Son, and Five Hundred Miles Across Spain," which recounts the 500-mile walk he and his son undertook in Camino de Santiago in Spain.