Charlie Day's upcoming film marks one of the late Ray Liotta's last performances on the screen.
While speaking with TODAY's Willie Geist on "Sunday Sitdown" April 9, Day talked about working with the legendary actor as well as what it was like making his directorial debut with "Fool's Paradise," which is expected to be released May 12.
The satirical comedy has a star-studded cast. According to Deadline, "Fool's Paradise" is about a publicist, played by Ken Jeong, struggling to work with a method actor who refuses to leave his trailer. But he then discovers that a man recently released from a mental health facility, played by Day, resembles the actor, so the publicist aims to transform him into a movie star.
Liotta plays a powerful Hollywood producer, while Kate Beckinsale also stars as the "leading lady" of the fictional film. Adrien Brody, Jason Sudeikis, Edie Falco and John Malkovich are also involved in the project.
Geist, who has already seen the film, told Day that he thought Liotta's acting was "at his best" in the film.
Liotta, known for his work in "Goodfellas," died in May 2022 at age 67.
"My biggest regret is that Ray is not going to get to see the audience see him," Day told Geist.
But Day said that Liotta has seen the film and was very involved in post-production, offering to help with re-shoots and other edits.
Day said that Liotta would often ask him what was going on with the movie because he couldn't wait for it to be released.
"Ray would text me every three months like, 'Hey, man, what's going on with that movie we did? When is it getting out?' And I would say, 'Ray, I'm so sorry. I'm stuck back doing 'It's Always Sunny in Philadelphia.' I have to deliver this season and as soon as I wrap, I'm going to get back into the editing room, so everything's on hold,'" Day said.
"And like you said, he delivers a performance that is, in my mind. I won't say it's 'Goodfellas' good, but it's Ray Liotta good. It's up to his standards of what he can do well," Day told Geist.
The "Horrible Bosses" star said that Liotta, most known for his work in drama films and TV series, brought plenty of his own comedic chops. The actor was funny "without being over the top," Day said.
There were times when Liotta would pitch him jokes to include in the film, and Day said that many made it into the script.
"He was just a really driven, committed, serious-about-his-craft guy, and I feel lucky he's in the movie," Day said.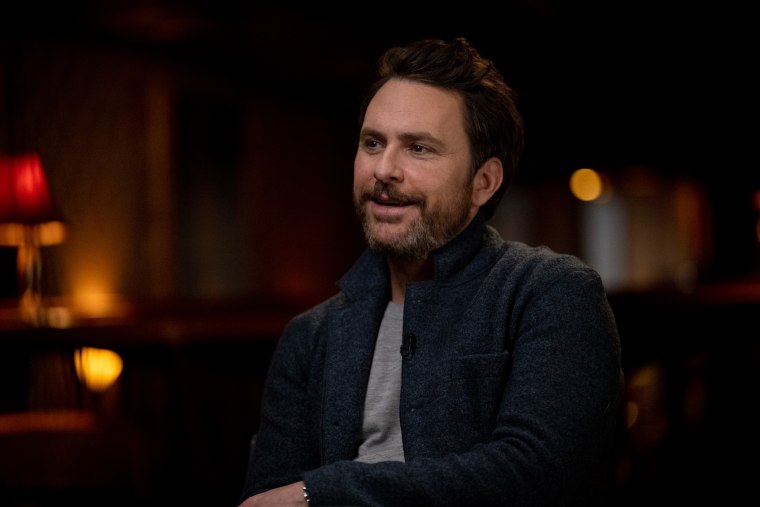 Overall, Day said he's ready to share the film with audiences.
"I just want to share it," he said. "It's like a child. I'm super-proud of it. I'm ready for it to go out in the world. And if people don't like the child, well, you know, they can suck it."