Emma Heming Willis shared a sweet throwback video of husband Bruce Willis making a splash with his family.
Heming Willis posted a compilation video to Instagram June 1 of their family's memories on the Disneyland ride Splash Mountain, which closed May 31 to be reimagined with a new theme.
"You bet this family will be back for more fun and laughs when you reopen as Tiana Bayou! Thanks for all the memories Splash Mountain," she captioned the post.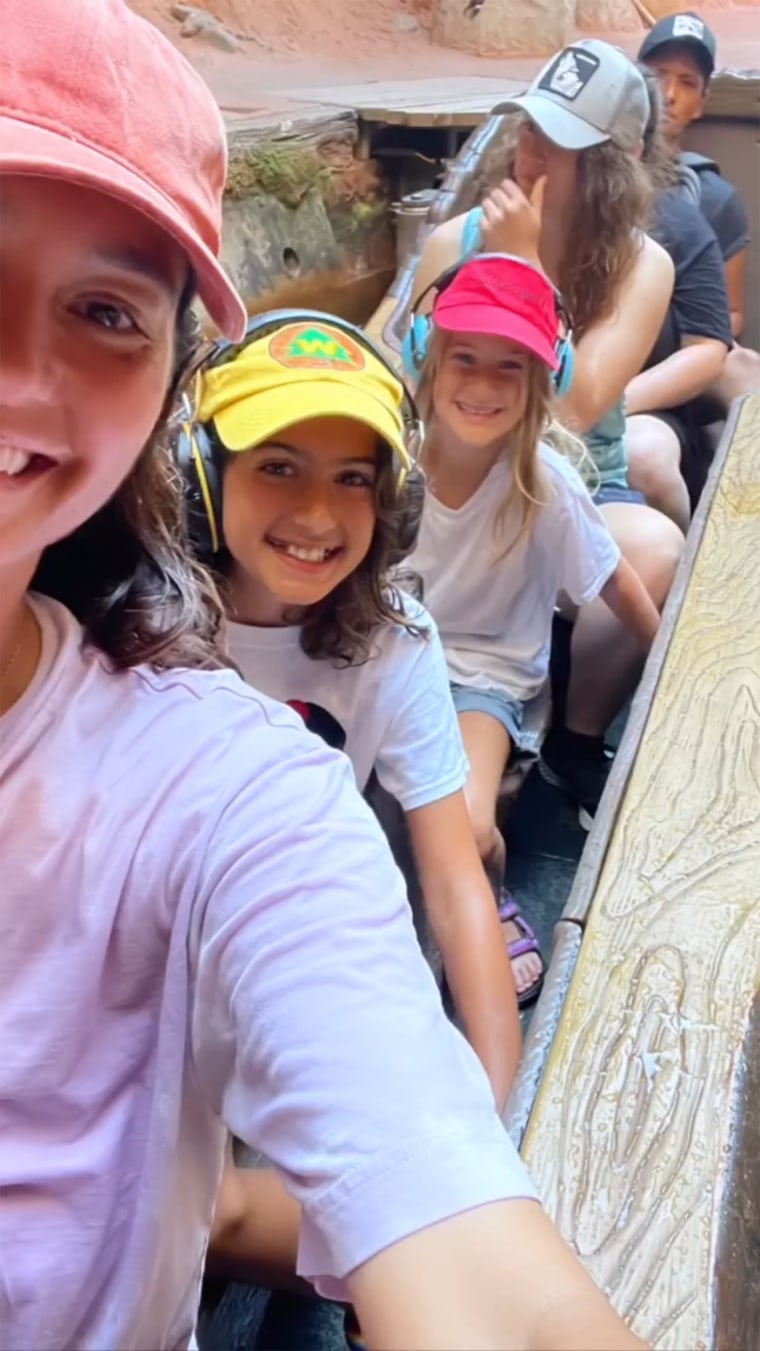 In a series of short clips, the couple and their daughters Mabel and Evelyn, who are now 11 and 9, respectively, are seated in a log traveling through the water ride.
In one shot, Willis sits next to Mabel and covers her eyes as the two laugh into the camera. In another moment, the girls can be seen smiling with headphones on.
Finally, there's a shot of the family in the last moments of the ride, sailing off the mountain into a big splash.
Another image shows Willis' three children with Demi Moore, Rumer, Scout and Tallulah, on the ride.
The reimagined ride will be named Tiana's Bayou Adventure after the 2009 Disney movie, "The Princess and the Frog."
Following her husband's diagnosis with frontotemporal dementia, Heming Willis has often shared sweet moments and throwback videos of her family. The neurodegenerative condition affects the brain's frontal and temporal lobes and impacts how people communicate, behave and interact with others.
Last month, Heming Willis posted a heartwarming video of how Evelyn wants to help her dad.
"I have to tell you this story, and I'm going to try and do it without crying because when Evelyn told me this story, I was an absolute puddle," Heming Willis said in the Instagram video.
She explained that Evelyn recently told her that people with dementia can easily become extremely dehydrated, which led to Heming Willis asking how she came across that fact.
"She says, 'Well, I was at school the other day, and I had some free time and I was looking at fun facts about dementia,'" she said.
She noted that Evelyn "really is her father's child," as they both love "random facts."
"So I said to her, 'OK, Evelyn, we will always make sure that Daddy has a bottle of water in hand. Thank you for letting me know,'" she said in the video.
Heming Willis then told her daughter that her curiosity for her father's health is "the most loving and compassionate thing that you can do."