In the sequel to the hit "Book Club," the women of "Book Club: The Next Chapter" take to Italy, stopping in Rome, Venice and Florence and, according to the cast, eating gelato at each stop along the way.
If they reunite for a third movie, star Candice Bergen already knows where she wants to go.
"Burning Man," Bergen tells TODAY.com, seated next to co-stars Jane Fonda and Mary Steenburgen.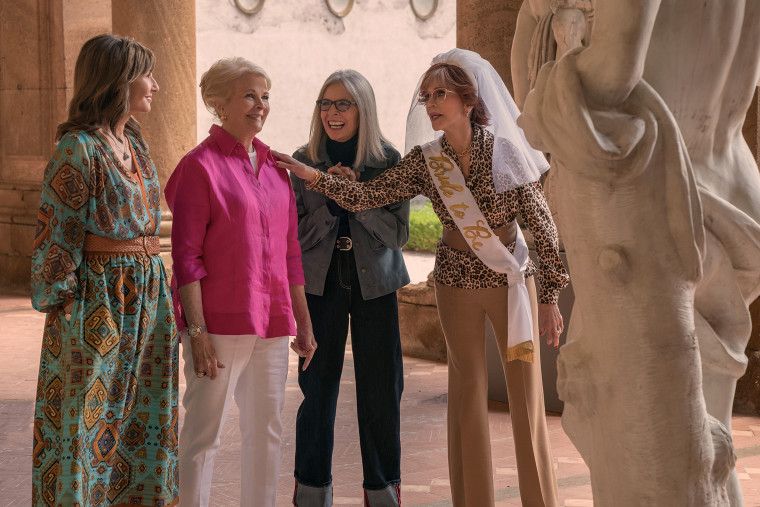 The movie, which follows four longtime friends — played by Bergen, Fonda, Steenburgen and Diane Keaton — who form a book club (but don't do all that much reading), has not been confirmed for a third installment.
However, if it is, there's reason to listen to Bergen. "She's the brilliant person who chose that the second movie would be in Italy," Steenburgen says.
Fonda recalls the conversation. "On a plane to Vegas to promote the first one, when we were hearing that this may become a hit, she said, 'If we do a sequel, we have to do it in Italy.'"
Facing a potential jaunt at Burning Man, the out-there festival that attracts tech bros and artists alike, Steenburgen calls Bergen's predictive powers "dangerous" — but she's not saying no. (Fonda, on her end, would rather stay home in California for the third one).
"I'll go anywhere that they go," Steenburgen says, which prompts Fonda and Bergen to start singing, "I'll go anywhere with you," the lyrics to the original song Steenburgen wrote for the credits of the movie.
All four stars' singing voices are featured in the movie. "They all sang it. It couldn't be anyone else. I didn't care how good they sounded. We just wanted to celebrate each other, and we did," Steenburgen says.
Steenburgen is an accomplished songwriter whose original song for "Wild Rose" was nominated for the Oscar for best song.
"All these movies have someone else singing," she says. "But I thought no, it has to be our voices. It has to be us singing."
All three agree. What she has in common with her character, Steenburgen says, is the "delight" she has in her co-stars, whom she now calls her friends.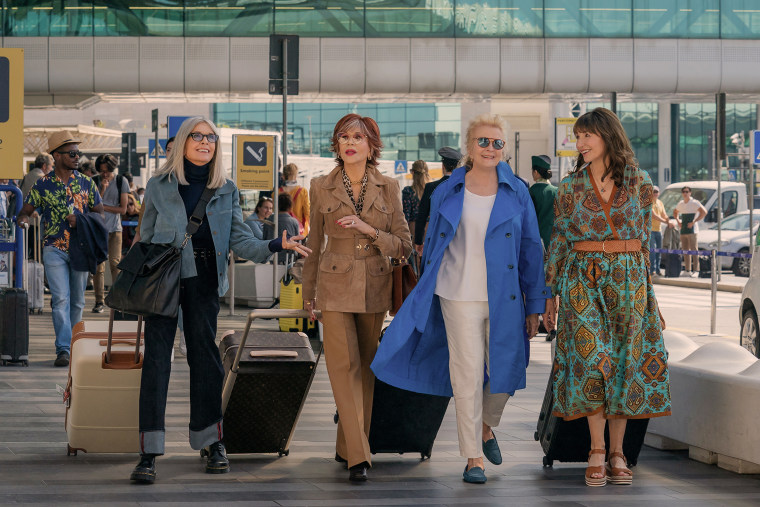 Italy was the second chapter in their movie series, but based on the fun they had, not necessarily their last. "If we didn't enjoy this, we should be spanked," Steenburgen says.
"It was a pure pleasure," Bergen says.
Fonda was not as sold. "It was the heat wave," she says.
Steenburgen replies, "It was like child birth. I've forgotten everything negative about it."
Her husband, Ted Danson, joined her on the set, as did their 17-year-old dog Arthur (called Arturo). "He had a rebirth in Rome. He was suddenly a puppy, because everywhere he went, he smelled food," she says. "The same thing with us. We got very young, too."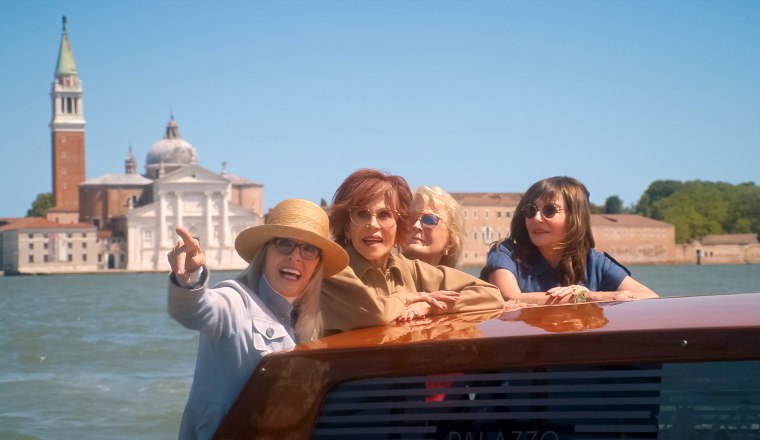 Look out for a cameo in which Danson appears carrying the dog. "If people want to see a little Easter egg, it's when we're in the vet. He's carrying Arthur out of a vet's office. Very few people have noticed it because he has a beard," she says.
They're down for a third movie. As for whether they would actually be in a book club together?
"Never," Bergen says. "I'd like to do anything with them because they're so fun to be with. But not a book club."
Steenburgen is more open-minded. "I have been in a book club before. If I was going to do it again, it would be with them," she says.