Quinton Aaron, the actor who portrayed Michael Oher in the film "The Blind Side," has responded to the former NFL star's allegations that the Tuohy family never actually adopted him, and benefitted financially from his life story.
"In light of recent events, I got to admit I was shocked much like everyone else and still am," Aaron said in a statement to NBC News. "To be honest, I'm not up-to-date on all of the details of the matter. However, I am praying for both families in the hopes that they can somehow come to a resolve that makes everyone (whole)."
"The unfortunate thing in this matter is that this lawsuit may possibly end their relationship all together. If I'm being perfectly honest, I'd much rather them focus on handling this matter in private rather than in the public eye because people's outside opinions can sometimes destroy a good thing. My prayers go out to both families."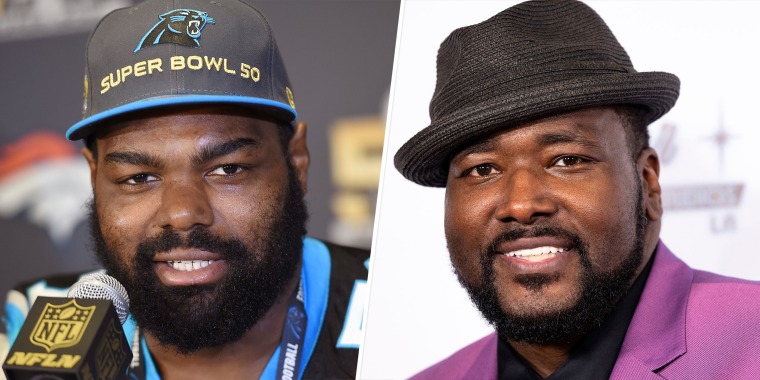 Oher, whose life story served as the inspiration for the 2009 film, filed a petition on Monday alleging he was tricked into signing documents he believed to be adoption papers at age 18.
Instead, the document made the Tuohys his conservators but did not legally make him a part of their family, the petition stated.
"Michael Oher discovered this lie to his chagrin and embarrassment in February of 2023, when he learned that the Conservatorship to which he consented on the basis that doing so would make him a member of the Tuohy family, in fact provided him no familial relationship with the Tuohys," the petition stated.
Marty Singer, an attorney for the Tuohy family, responded to Oher's court filing in a lengthy statement to NBC News on Tuesday, calling Oher's allegations "hurtful and stupid."
"Unbeknownst to the public, Mr. Oher has actually attempted to run this play several times before — but it seems that numerous other lawyers stopped representing him once they saw the evidence and learned the truth," Singer said. "Sadly, Mr. Oher has finally found a willing enabler and filed this ludicrous lawsuit as a cynical attempt to drum up attention in the middle of his latest book tour."
Don Barrett, an attorney for Oher, said in a statement to NBC News after the Tuohy's statement he has confidence in the judicial system and in his client.
"We believe that justice will be served in the courtroom, and we hope to get there quickly."
Here's how the rest of the cast of "The Blind Side" has reacted to the news:
Sandra Bullock as Leigh Anne Tuohy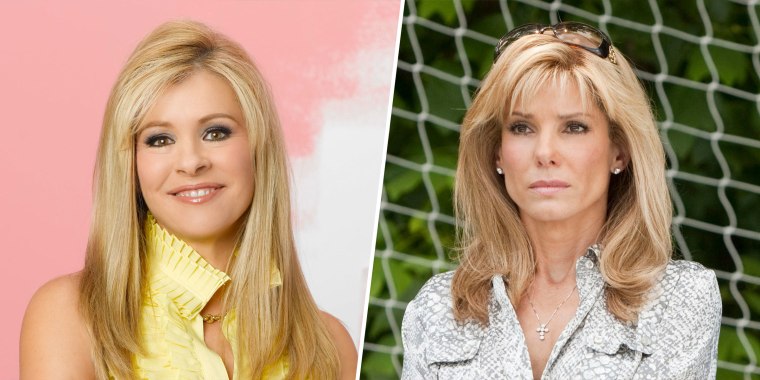 Sandra Bullock portrayed Leigh Anne Tuohy, the matriarch of the Tuohy family. Bullock won an Oscar for her performance in the film, and during her acceptance speech for best actress in 2010, she thanked the Tuohy family.
"I have so many people to thank for my good fortune in this lifetime and this is a once in a lifetime experience, I know," she said. "To the family that allowed me to play them, the Tuohy family, I know they're in here and you'll probably hear her in a minute. Thank you for giving me the opportunity."
Bullock did not immediately respond to a request for comment from TODAY.com on Oher's allegations.
Tim McGraw as Sean Tuohy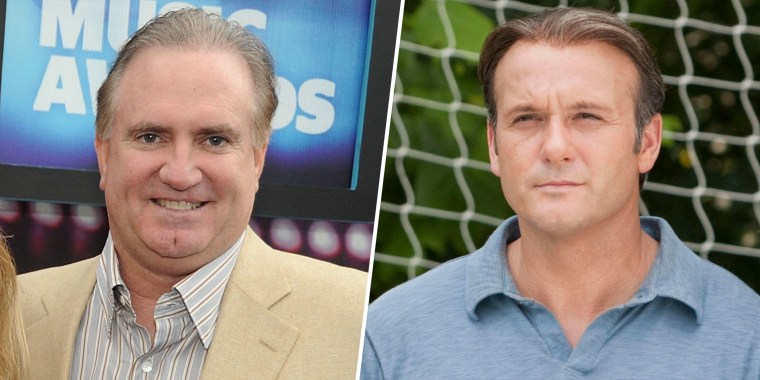 Country singer Tim McGraw delved into acting once again when he took on the role of Sean Tuohy. He told NJ.com in 2009 he was initially hesitant to say yes to the role.
"I didn't want to do a movie about football," he said, referring to starring in "Friday Night Lights." "I had already done that and I really didn't want to do a father kind of deal because I'd just done 'Flicka.' The script was in a stack I had to read on vacation. I didn't think I would be interested, and I read it and it stuck with me. I knew Sandra was going to do it and John Lee Hancock was going to direct and all the reasons to do it started adding up and the reasons not to do it didn't make sense anymore."
McGraw declined to comment to TODAY.com on Oher's allegations.
Lily Collins as Collins Tuohy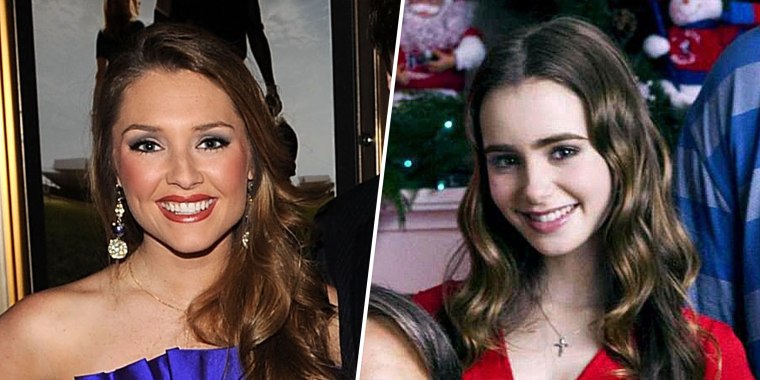 Lily Collins had her breakthrough acting role when she portrayed Collins Tuohy, the Tuohy's daughter. The "Emily in Paris" star spoke about her involvement in the film on its 10th anniversary in 2019.
"10 years ago today, my first film The Blind Side premiered," she wrote in the caption of an Instagram post. "I'm forever grateful for this experience and the incredible journey it has sent me on. Insane how time flies..."
Collins declined to comment to TODAY.com on Oher's allegations.
Jae Head as SJ Tuohy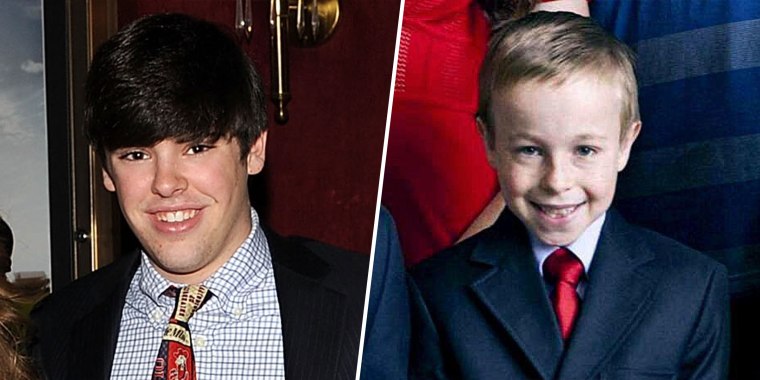 Jae Head played the role of SJ Tuohy, the Tuohy's youngest son. He did not immediately respond to a request for comment from TODAY.com on Oher's allegations.