Has Blake Lively's time as a blonde ended with "It Ends With Us?"
Hours after author Colleen Hoover announced Lively would star as Lily Bloom in the film version of her best-selling novel, Lively debuted a stunning new brunette look on her Instagram stories.
The sultry shot shows Lively, 35, without the long blonde hair that has been her signature since the days of "Gossip Girl."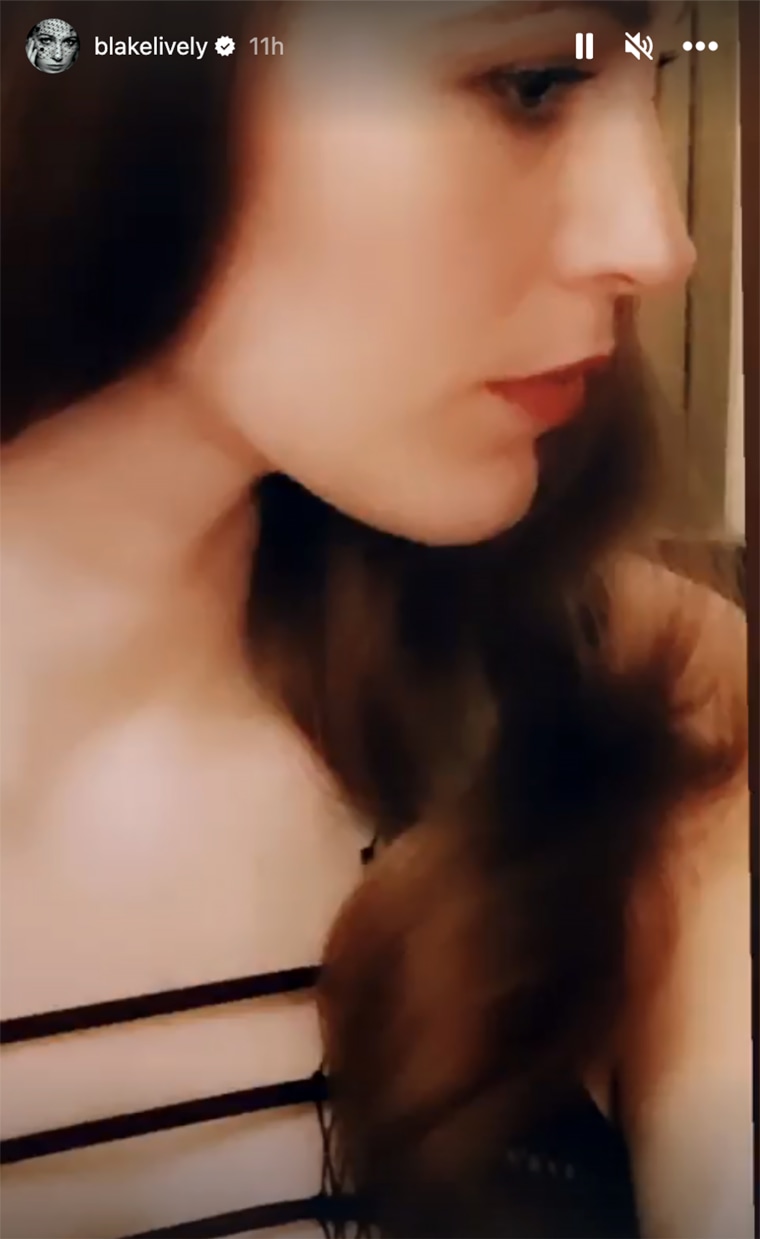 It's unclear if it's a wig, a new hair color or an early glimpse of her look in "It Ends With Us." Bloom is described in the book as being a redhead with bright red lips, and Lively appears to at least have the red lips part down in her new photo.
This wouldn't be the first time Lively has gone brunette for a film role. She also had brown hair in the 2011 superhero movie "Green Lantern," which she starred in with her now-husband, Ryan Reynolds. Lively is pregnant with the couple's fourth child, and recently showed off her baby bump in a funny Instagram post.
Hoover shared a video on social media on Jan. 26 announcing Lively and Justin Baldoni, 39, as the stars in the film adaptation of her runaway best-seller.
"Blake Lively, y'all," Hoover says in the video. "She's my dream Lily."
Baldoni will also direct the film, which details the story of Bloom's childhood with an abusive father and then a turbulent marriage to Ryle Kincaid, played by Baldoni. She ultimately finds solace in her childhood friend, Atlas Corrigan, who has not been cast yet for the movie.