Billy Porter is ready to tell his story in a new way.
His decadeslong career is one that is already established and quite celebrated, earning him three fourths of the coveted EGOT status. His accolades stem from his Emmy-winning work on FX's "Pose," making him the first openly gay Black man to ever win in the leading actor category. His performance on Broadway's "Kinky Boots" earned him a Grammy and Tony award. Last year, he starred in the latest version of Disney's "Cinderella" as a genderless fairy god-being. Off screen, he's directed numerous theater productions, published a memoir and bought his first piece of real estate in 2020.
But his latest accomplishment may be the most rewarding of all.
On Thursday, July 14 in Los Angeles, he makes his film directorial debut with "Anything's Possible" at the opening ceremony of the 40th annual Outfest, a film festival showcasing work by or about the LGBTQ community. At the ceremony, Porter will accept the festival's highest honor, the achievement award.
In a wide-ranging interview with TODAY, the 52-year-old multi-hyphenate star opened up on his journey to where he is now, and how he plans to continue telling stories of his community — on his own terms.
'Words have power'
A theme throughout Porter's life and "Anything's Possible" — that will be streaming July 22 on Amazon Prime — is identifying and naming things in an effort to gain clarity and inspiration.
The film follows a Black trans girl, Kelsa (Eva Reign), as she plays the "law of averages" with her mom (Renée Elise Goldsberry) while trying to date and find her footing in an ever-changing high school scene. The law they created says they treat each other the same as any parent would treat their cisgender child, normalizing the coming-of-age years for Kelsa. Throughout the movie, she names herself and her circumstances and it's usually the first step in getting what she wants.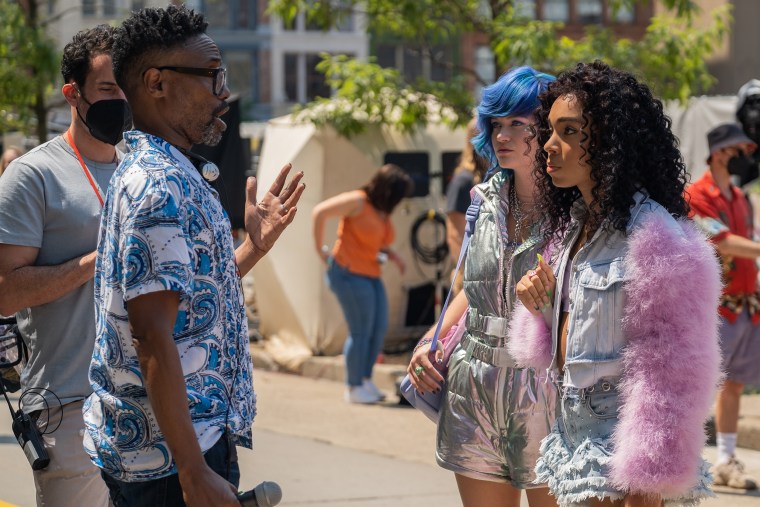 Porter said he regularly names his own patterns, thoughts and actions to help him navigate them and fight for the life he wants.
"I name all of it because the issue is you can't heal from a thing if you don't name it," Porter said. "Naming makes whatever the thing is specific and clear. So that then, whatever it is, can be addressed, manipulated, overcome, embraced, whatever it is. It's not always a negative thing. I find that as queer people particularly —especially when I was younger — the shame was the silencer. Shame and silence equals death, and I just wasn't ready to die. I'm still not, so I'm never going to be silent."
Not being silent is one of his favorite parts of the job.
"What I love about being an artist is that I get to refocus my rage into something that's useful and productive," he said. "I really, really love what I do because that's what I get to do with it: I get to channel my rage at the world and at what's going on in the world, and the injustice and all of that stuff."
It took Porter a long time to land on that resolution. In fact, creating art based off what he experienced help him cope with difficult times.
"It really hit me like a ton of bricks that if I wanted to see what I wasn't seeing, I would have to make that happen myself."
Billy porter on why he makes content centering LGBTQ and black people.
"Sometimes being your authentic self is a revolutionary act. I am a revolutionary — I've been that since the moment I realized I was gay in the mid-80s, earlier (maybe). I just knew that I was gonna have to ground myself and curd myself for a lifetime of fighting for my own space. Every single day of my life, my humanity has been up for legislation," he said.
Since the 1980s, there's been a slew of laws aimed at restricting LGBTQ rights. During that time, there have been massive gains as well as a result of decades of activism, including same-sex marriage that was nationally legalized in 2015. Porter didn't know he could include these topics in his work and control his own narrative until he attended Outfest in 2000.
"I've marvel at the journey," Porter said. "The first and last time I was at Outfest was 22 years ago with a movie called 'The Broken Hearts Club' and it was one of my first movies."
Despite this greenness, Porter said he knew he could create his own narratives when he saw screenwriter, producer and director Greg Berlanti at the festival that year directing the film Porter starred in.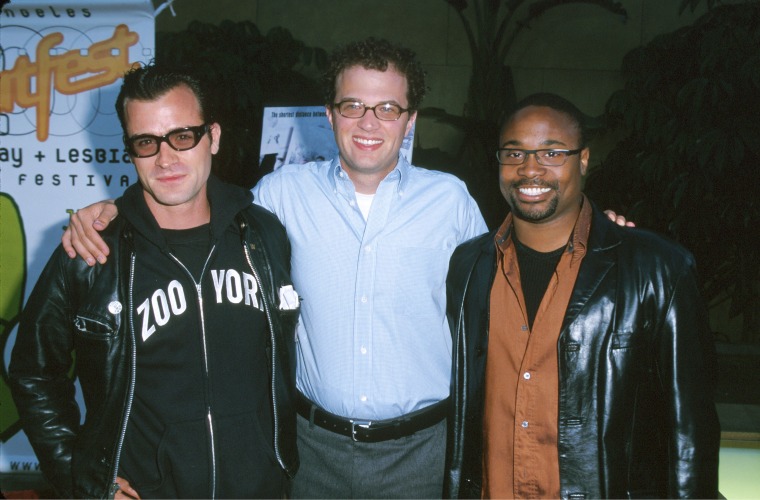 "He was young, he was fresh, he was new and I saw him sort of embark on this journey of being in control of the narrative," Porter recalled thinking at the time. "I had never really thought about it in that way. It really hit me like a ton of bricks that if I wanted to see what I wasn't seeing, I would have to make that happen myself."
After that revelation, Porter started journaling and it "excavated this desire and dream that I didn't, at the time, know I had."
"I didn't know I had it, which was, 'Oh, wait: I need to be a filmmaker. I need to be a writer. I need to be a film and television director. That's the way that my message is gonna get out,'" Porter said of his ah-ha moment. "I just started doing it and all of a sudden, 22 years later, I have my debut as a director."
'Listen to what the kids are telling you'
Porter was intentional in how he approached scenes given the complex topics he wanted to cover. What was most important to him was showcasing joy and love while listening to GenZ cast members on what elements should be included to make the movie as realistic as possible for their generation. "Anything's Possible" is a romantic comedy and coming-of-age movie — on purpose.
"One of the things I love about the romantic comedy, coming-of-age genre — we take our kids seriously," he said. "We take their emotions, we take what they feel, we take them seriously. That's what I tried to do the whole time. When you're doing that, you have to listen. Listen to what the kids are telling you."
Porter initially wanted one of the main characters to make a different decision, but the younger members on his team told him things have changed for their generation.
"There were a few moments where I was like, 'Oh, y'all don't do that no more? OK. What is it?" Porter remembered asking at the time and later incorporating the answer into the film.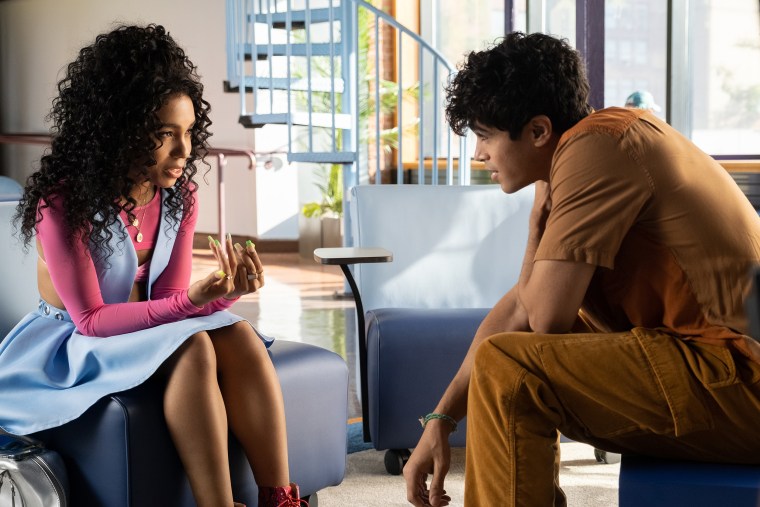 Porter's goal in telling that story while centering a Black trans girl with a supportive mother was to show parents "what unconditional love looks like."
"It's like enough already. Enough already," he said, referring to how some parents disown their kids or attempt to convert them because of their gender identity or sexuality.
Porter wants parents in particular to see how "a lot of pushback, a lot of hate and all of that stuff comes from fear."
"When we see a thing, when we can experience a thing that we don't understand or don't know about, fear can fall away, and then the hate falls away," he added. "Then nurturing comes into play. I just think parents, love your children. Love your children as they are."
Porter said his film was possible, in part, because of the path "Pose" blazed, a series centering around New York City's underground ballroom scene in the '80s.
"There was nothing like it before and now the whole world has changed forever," he said of the critically-acclaimed show. "The kinds of stories that get told will be changed forever as a result of this. I just marvel."
Porter is well aware of the "Pose" fandom and that many already want a reboot after the series concluded in 2021. He says there will never be a reboot because it lives on in the content that grew from it.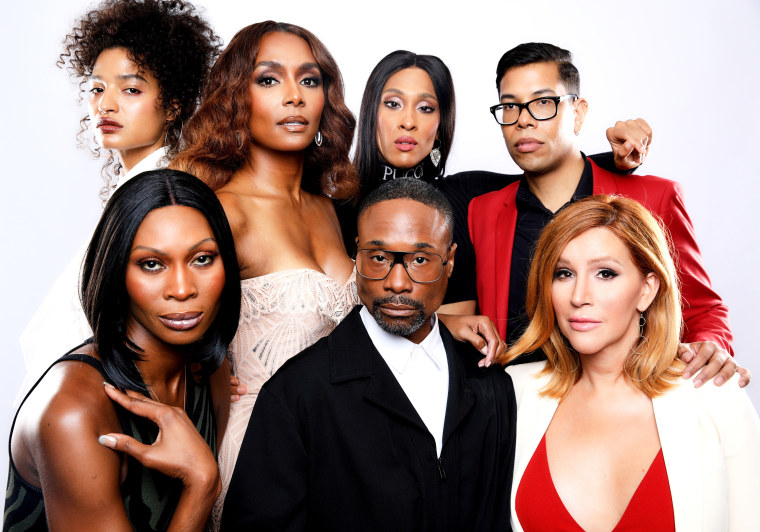 "What we have to do is understand that the growth, the outgrowth of what 'Pose' brought to the world, is indirectly 'Pose' itself," he said. "It's an extension of that story. It's actually 'look at how far we've come.'"
Another reason Porter is against a reboot is because he doesn't want to relive the trauma involved with portraying his character, Pray Tell, that included his HIV-diagnosis and subsequent struggle with AIDS-related lymphoma.
"'Pose' was about the trauma and the people in the community choosing love and joy anyway," he said. "It's difficult because for somebody like me, I lived through a crisis. One of the things I didn't realize doing it, for the first two seasons, was that I was really traumatized every time I went to work. We were all traumatized. Grateful to be chosen to tell that story and simultaneously, it's time to tell a different story."
Porter said "Pose" passed the baton to newer projects that can start at joy because the context of trauma has already been laid.
"Now, we start at joy. We start at, everybody already knows it's accepted."
'It's not enough just to have seeds; we have to grow them'
Damien Navarro, executive director of Outfest, said in a Zoom interview with TODAY that for the last several years, Porter has been a contender for some of the other awards that honor people at different stages of their career for hitting applicable milestones, but the bar for the achievement award is higher.
"To get that achievement award, the biggest honor that we do every year at Outfest in Los Angeles, it takes a little bit more than even that," Navarro said. "It really requires somebody to ideally have had both behind the camera producing experience, investment into independent film, mentorship, activism."
"Every single time he's on the carpet, or he's speaking on behalf of the community, it's always enveloping others outside of himself and even his story. He really believes strongly in raising all ships."
Damien Navarro on porter's activism
Porter has been vocal in denouncing police brutality against Black people, in campaigning for the release of WNBA star Brittney Griner from Russian detainment and in encouraging people to vote in wake of anti-LGBTQ laws, among other issues he regularly posts on social media about.
"Without being too cheesy, when you look up 'inclusiveness' in the dictionary, you really see Billy Porter's decisions, roles, keynote addresses," Navarro said. "Every single time he's on the carpet, or he's speaking on behalf of the community, it's always enveloping others outside of himself and even his story. He really believes strongly in raising all ships. It hasn't just been trans rights or queer rights or human rights, It's really just a breath of making all of us take a second step back and saying: 'Am I showing up in the way that I say?'"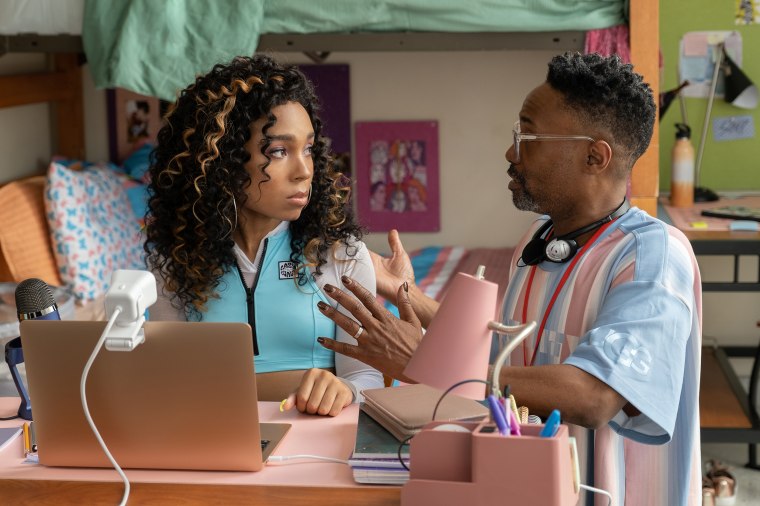 Outfest funds projects that tell the type of stories Porter described. This year, the festival selected 200 films from over 1,000 submission to premiere at its two week long event in Los Angeles.
Navarro said Outfest functions as "the pruning ground, that by investing into these community members and artists that are either emerging or established, or helping them restore their films. So that in 100 years, we can watch it — that we are protecting both our past and future."
The film festival is particularly important in offering a pathway into the industry for people who would otherwise face significant barriers when trying to join.
"What shouldn't be so shocking, but it seems to be to Hollywood, is that our sh-- sells, and it should, and it sells when it's told authentically in these new ways in which we are breaking down the tropes that we've been given, or been told," Navarro said of how LGBTQ projects are often gatekept out of Hollywood. "Unless this happens, when this happens, nobody's gonna buy it, nobody's gonna watch it, nobody's gonna stream it."
"Some of the studios are doing better," he continued. "Some of the distributors are doing better and taking bigger risks. But they do look to the curation of Outfest as one of those first places in which we are responsible for digging in way deep into artists and storytellers from all over the world and reaching back out and seeing what seeds we've been captured. But it's not enough just to have seeds; we have to grow them."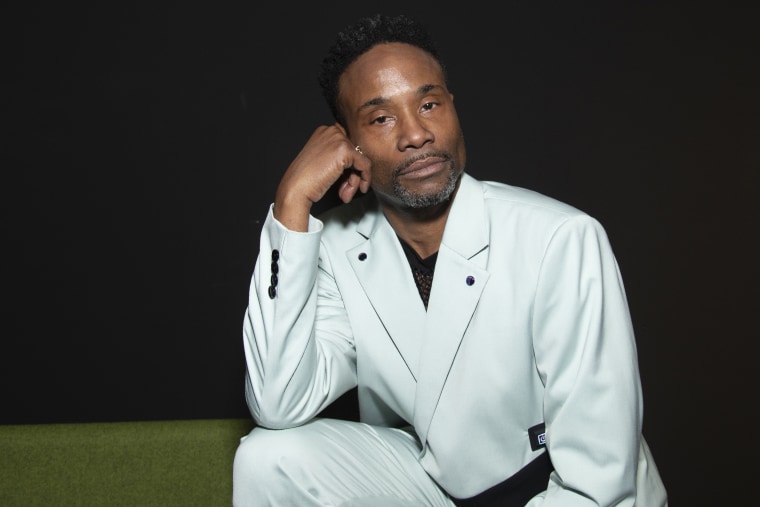 Navarro's team has been implementing programs to target "traditionally younger artists that are creating beautiful works of art and giving them a platform to get in mainstream. Let us help you find your audiences."
Those initiatives include the OutMuseum, a streaming platform airing panels, short films, audio series and other original stories.
Now more than ever, LGBTQ events come with a heightened risk as targeted attacks against this community seem to be on the rise. Navarro said in light of this increase, Outfest has added security precautions and the event staff is prepared and ready for any potential threats.
"I grew up in a law enforcement family in which fortunately and unfortunately, we were always trained to look for for the threat and to prepare for it," he said. "Something that I brought to Outfest is really looking at the various layers in order to get in, and beefing up security at each step."
For Porter, he's fearlessly looking to opening night, recognizing the honor he will receive and the premiere of his film as representation of how far he's come.
"It's a very powerful example of we are what we say we are," he said. "Words have power. Speak life into yourself, and it can happen."