Billy Crystal turned 75 this week and celebrated with a throwback to one of his most beloved movies.
The funnyman tweeted a photo showing him crouching down wearing jeans, a white sweater and white sneakers, alongside another photo of him sporting similar duds from a famous scene in "When Harry Met Sally." Heck, he even has his hands together in both shots.
"Thank you all," he captioned the post on March 14.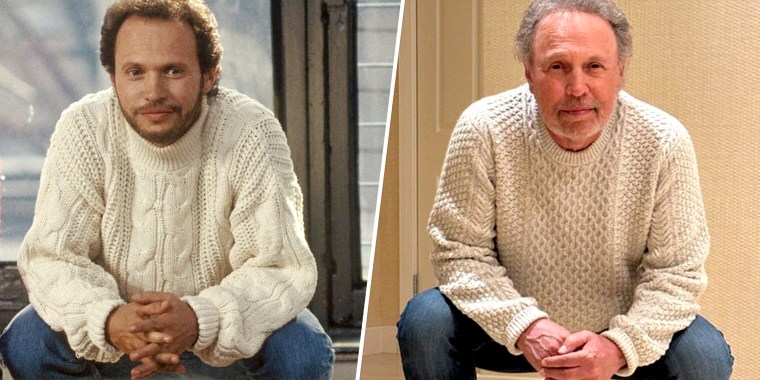 Crystal's post was met with a lot of love.
"Lots of love and respect @BillyCrystal," Ben Stiller commented.
"Finally, you're my age," comedian Richard Lewis joked. "You're a blessed artist. I'm proud to have started our comedic journey together. I started reading your accomplishments 17 weeks ago and I'm just about halfway done. Far and away your greatest success is your wondrous family. Love from the Lewises."
"icon | noun | a person or thing widely admired especially for having great influence or significance in a particular sweater," the wordsmiths at Merriam-Webster wrote on the dictionary's Twitter account.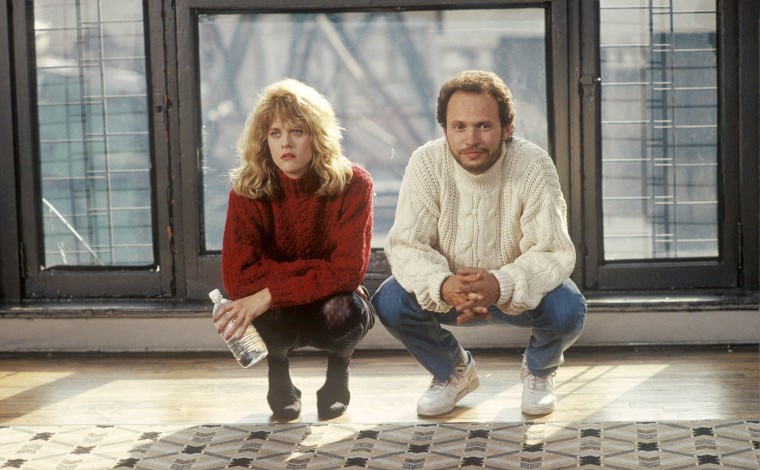 "When Harry Met Sally," released in 1989, remains one of Crystal's most popular films and one of the most well-known romantic comedies in Hollywood history. It even earned an Academy Award nomination for best original screenplay, rare for comedies of the era.
In 2019, he re-enacted the legendary restaurant scene when he appeared on "The Late Late Show with James Corden."
Later that year, he and Ryan reunited at the TCM Classic Film Festival in Los Angeles with director Rob Reiner in honor of the movie's 30th anniversary. Crystal said he remembered watching the restaurant scene during a screening with Reiner and thinking the comedy would connect with audiences.
"(It was) the first time people saw it and it was the first time the orgasm scene — I have to call it that — played, and the laughs were insanely great," he told "Entertainment Tonight." "When that scene ended, we realized he and I were holding hands because it was so intense in the theater, the laughs were so amazing, that we knew that there was something special."