Ashton Kutcher say his rare inflammatory disease is a reason his red carpet photos may look awkward.
The actor and "Your Place or Mine" co-star Reese Witherspoon were trolled online after photos of them looking uncomfortable next to each other went viral.
In a "Chicks in the Office" podcast clip posted on Instagram, Kutcher explained that his partial hearing in one of his ears — which stemmed from vasculitis — makes it difficult to know who is calling his name.
"I can't hear very well. I'm hard of hearing in one ear and I can only hear in the other," he said. "I don't know who's yelling my name, but I know there's a lot of people yelling, going, 'Reese, Ashton, over here, over here! Look at this one, look at that one!'" 
He added that at a certain point, "You're like, 'God, this is really something.'"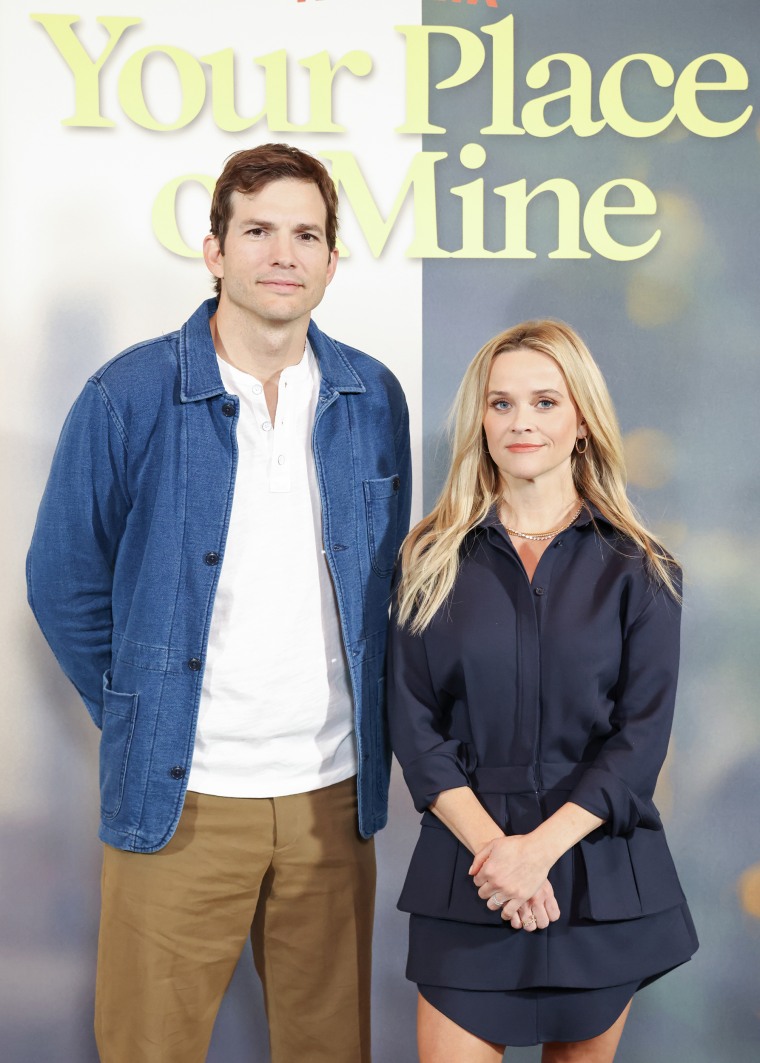 Making sure every photographer gets their shot "for like 20 minutes," Kutcher continued, "Got it? Are we done? Awesome."
"If you're gonna tell me in that entire 20-minute period, at one point, you're not gonna have an awkward face on, then you're better than I am," he quipped.
Vasculitis is a condition that involves inflammation of the blood vessels, according to Mayo Clinic. There are many types of vasculitis and most of them are rare, but "inflammation can cause the walls of the blood vessels to thicken, which reduces the width of the passageway through the vessel. If blood flow is restricted, it can result in organ and tissue damage."
Per Mayo Clinic, the symptoms include issues with the stomach or intestines, ringing in the ears and abrupt hearing loss, as well as temporary or permanent blindness in one or both eyes, among others.
The "That '70s Show" star first shared his battle with the rare inflammatory disease in a 2022 episode of National Geographic's "Running Wild with Bear Grylls: The Challenge."
"Two years ago, I had this weird, super rare form of vasculitis that knocked out my vision. It knocked out my hearing. It knocked out all my equilibrium," he said. "You don't really appreciate it until it's gone. Until you go, 'I don't know if I'm ever going to be able to see again, I don't know if I'm ever going to be able to hear again, I don't know if I'm ever going to be able to walk again.'"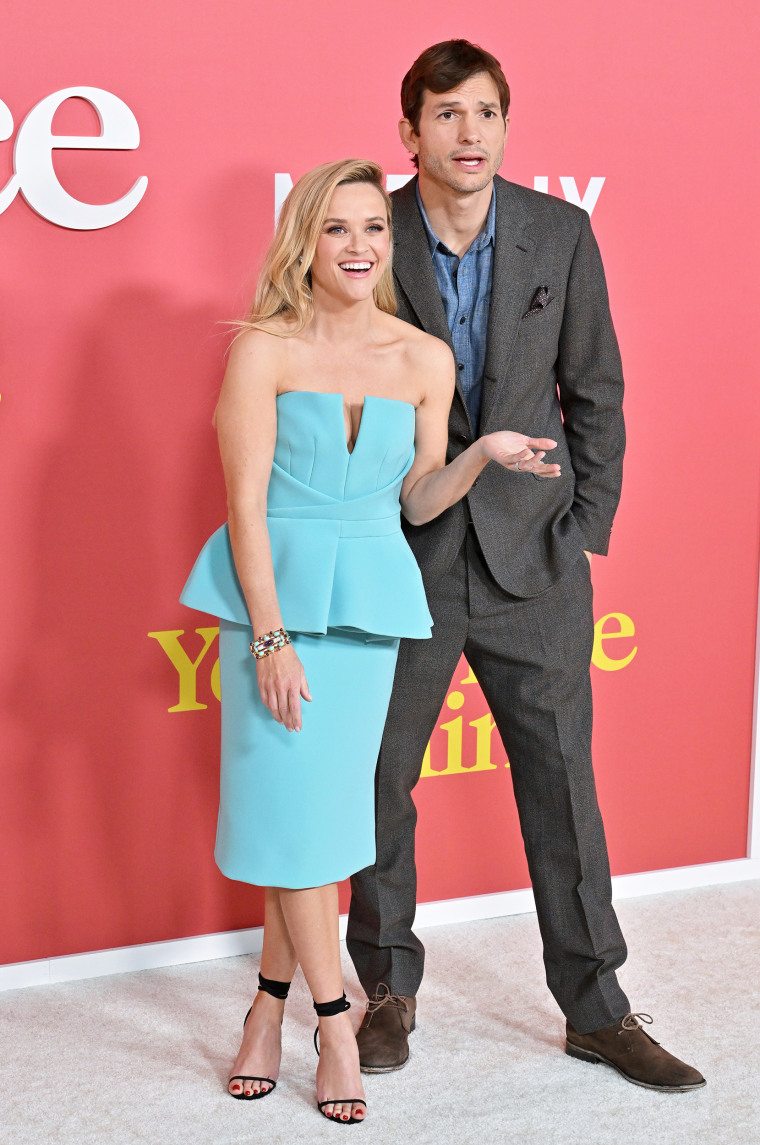 In the same "Chicks in the Office" podcast conversation, Kutcher also joked that he didn't get too close to Witherspoon to avoid being accused of having an affair.
"If I put my arm around her and was like, all friendly with her, I'd be having an affair with her. The rumor would be that I'm having an affair with her," Kutcher said. "If I stand next to her, I put my hands in my pockets, so there's no chance that can be the rumor. The rumor is we don't like each other."
"Reese and I are really good friends. We're really close. I don't have to defend that," Kutcher he added.
While on TODAY with Hoda & Jenna, Witherspoon also reacted to their viral photos, sharing that Kutcher's wife, Mila Kunis, also called them out.
"She even emailed us last night," Witherspoon said of Kunis. "She goes, 'You guys look so awkward on the red carpet together.' ... It's just fun 'cause when you know a girlfriend so much, it was just fun to get to know her significant other 'cause I've loved her for so long."