Ashton Kutcher had to jump through a few hoops in order to look 25 years younger in his new Netflix film, "Your Place or Mine."
In an interview alongside co-star Reese Witherspoon for UK breakfast show "Lorraine," the pair, who play opposite one another in the movie, recalled a sequence in which they had to look 20.
"I was like, 'How many filters does this camera have?'" Witherspoon said with a laugh.
Kutcher then explained his major concern with having to make this transformation as believable as possible.
"So here's the crazy thing, before we shot the sequence where I was 20, I was like, 'I didn't have this much chest hair when I was 20,' and I'm like, 'I actually need to mow this thing down a little bit and like clean it up,'" he said, laughing. 'And I'm like doing sit-ups, and I'm like, 'God, I used to have abs when I was 20! What happened?'"
At the end of the interview, Kutcher revealed his upper chest and collar bone to confirm the lost chest hair is, indeed, growing back.
Earlier this month, the two went viral for looking uncomfortable standing together on the red carpet promoting the new film.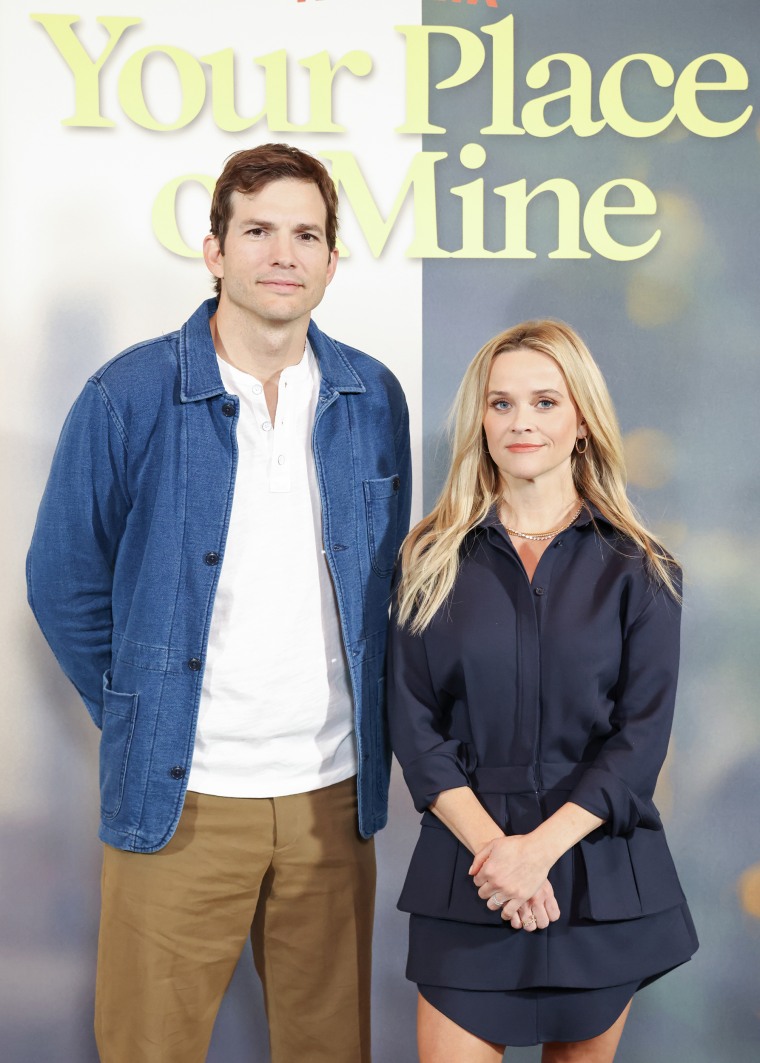 In a clip from the "Chicks in the Office" podcast posted on Instagram, Kutcher addressed the awkward photos, saying that he can't escape ridicule no matter how he poses with Witherspoon.
"All right, here's the thing: If I put my arm around her and was like, all friendly with her, I'd be having an affair with her. The rumor would be that I'm having an affair with her," he said. "If I stand next to her, I put my hands in my pockets, so there's no chance that can be the rumor. The rumor is we don't like each other."
"Reese and I are really good friends. We're really close. I don't have to defend that," Kutcher continued.
Even Kutcher's wife, Mila Kunis, caught sight of the circulating memes and decided to confront the two of them.
"She texted Reese and I together," Kutcher said of Kunis. "She's like, 'Guys, you gotta, like act like you like each other.' And I'm like, 'What's going on?'"
While appearing on TODAY with Hoda & Jenna on Feb. 6, Witherspoon shared a similar story about Kutcher's wife.
"She even emailed us last night," Witherspoon said. "She goes, 'You guys look so awkward on the red carpet together.' … It's just fun 'cause when you know a girlfriend so much, it was just fun to get to know her significant other 'cause I've loved her for so long."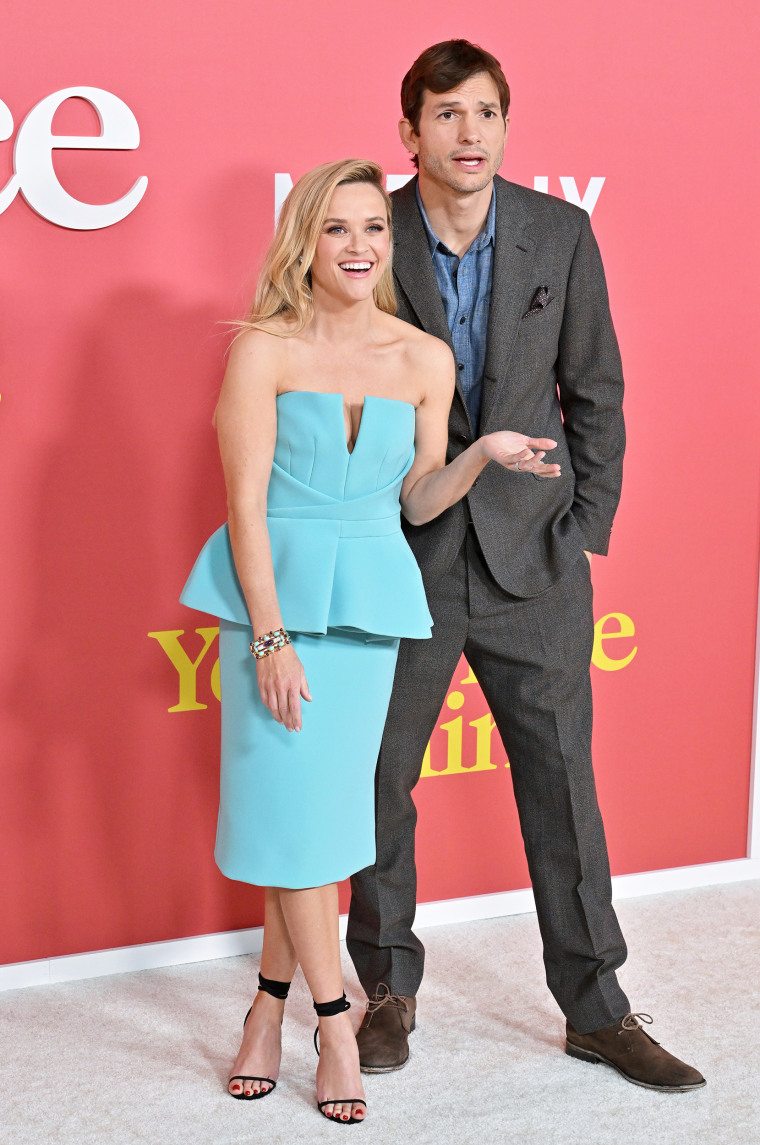 In that same "Chicks in the Office" podcast interview, Kutcher revealed that his rare inflammatory disease could be another reason as to why the snapshots appeared awkward.
"I can't hear very well. I'm hard of hearing in one ear and I can only hear in the other," he said. "I don't know who's yelling my name, but I know there's a lot of people yelling, going, 'Reese, Ashton, over here, over here! Look at this one, look at that one!'" 
Explaining that they need to give each photographer around 20 minutes of time to get the perfect shot, Kutcher added, "Got it? Are we done? Awesome."
"If you're gonna tell me in that entire 20-minute period, at one point, you're not gonna have an awkward face on, then you're better than I am," he said.