The son of "Black Panther" star Angela Bassett has apologized for participating in a TikTok trend in which people falsely say a celebrity has died to record another person's reaction.
Slater Vance, 16, falsely told his parents that one of his mother's co-stars, actor Michael B. Jordan, had died and shared a video of their response. He now shared a video on Instagram saying that he owns the mistake and hopes it can be a teaching moment.
"I would sincerely like to apologize to Michael B. Jordan's entire family, his extended family, and him directly as he is an idol of mine," Vance said. "Taking part in a trend like this is completely disrespectful. I don't wish any bad ramifications of this of my actions upon his family nor my parents as they deserve none of the backlash."
In the viral video, which has since been deleted, the teenager asks parents Basset and Courtney B. Vance if they heard of Jordan's death, according to CNN. Basset reportedly appeared emotional upon hearing the news and approached her son to see where he found that information.
The video did not reveal Basset's reaction to being told the news was fake and just part of a popular social media trend.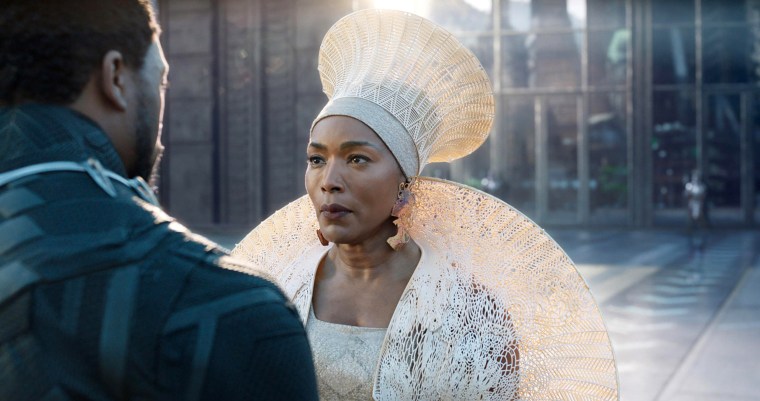 In November 2022, Bassett spoke to TODAY about filming the latest "Black Panther" film following the loss of beloved actor Chadwick Boseman.
"I was really, really very proud of what we all collectively were able to do in the midst of our loss of such a linchpin to the franchise, to the movie, to our lives," she said at the time.
She shared the shared loss further bonded the cast, and they put their pain and grief into the film.
The 64-year-old, who plays Ramonda, the mother of Boseman's character in the franchise, said the collective grief from the cast can be seen in their performances in "Black Panther: Wakanda Forever."
"We stood proud. We stood strong, and we did exactly what he would've done," Bassett said.