/ Source: msnbc.com contributor
Laurence Fishburne, "CSI"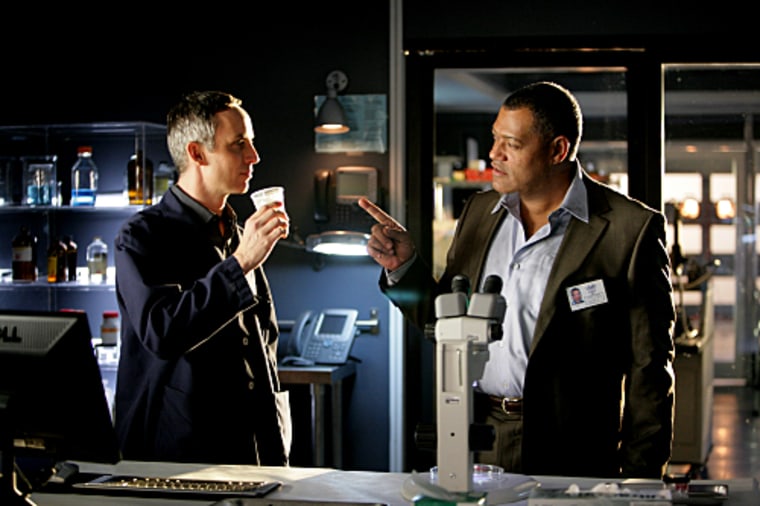 Laurence Fishburne is new to the original version of CBS' "CSI," but he has already folded himself into the ensemble, which is remarkable for an actor of his stature. Despite the gravitas he brings to any role he plays, Fishburne is thoroughly convincing as a rookie CSI at the Las Vegas crime lab. That his character is smart and accomplished and just new at this particular job helps to mitigate what Fishburne brings to the table, but it's remarkable how Fishburne fits into the formula that has worked well for so many years.
Alec Baldwin, "30 Rock"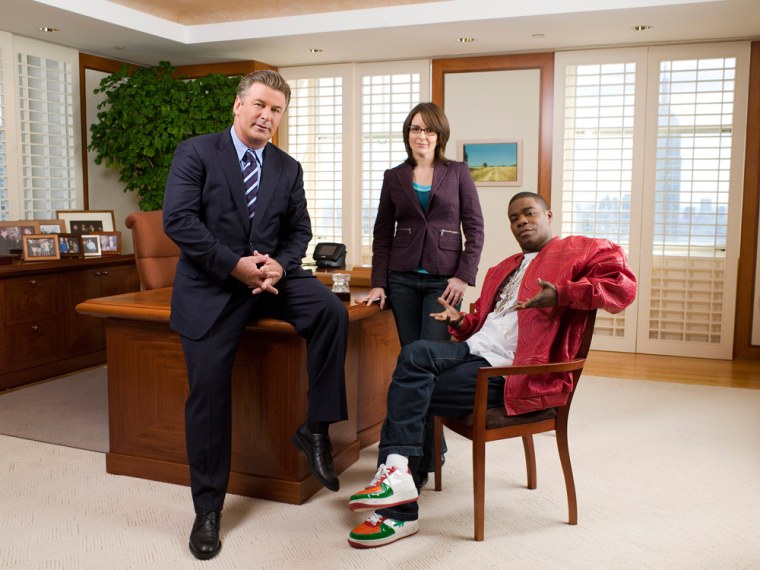 That Alec Baldwin, the dramatic actor of "always be closing" fame, had comic chops isn't surprising, since he's demonstrated them for years. That he is the best thing about NBC's "30 Rock" absolutely was a surprise. As Jack Donaghy, Baldwin holds the show together, playing the faux NBC Universal executive in the tiny space between delusion and genius, lunacy and intelligence. From channeling multiple characters in a single scene to just flawlessly delivering absurd one-liners, he's usually the funniest part of a very funny series.
Toni Collette, "The United States of Tara"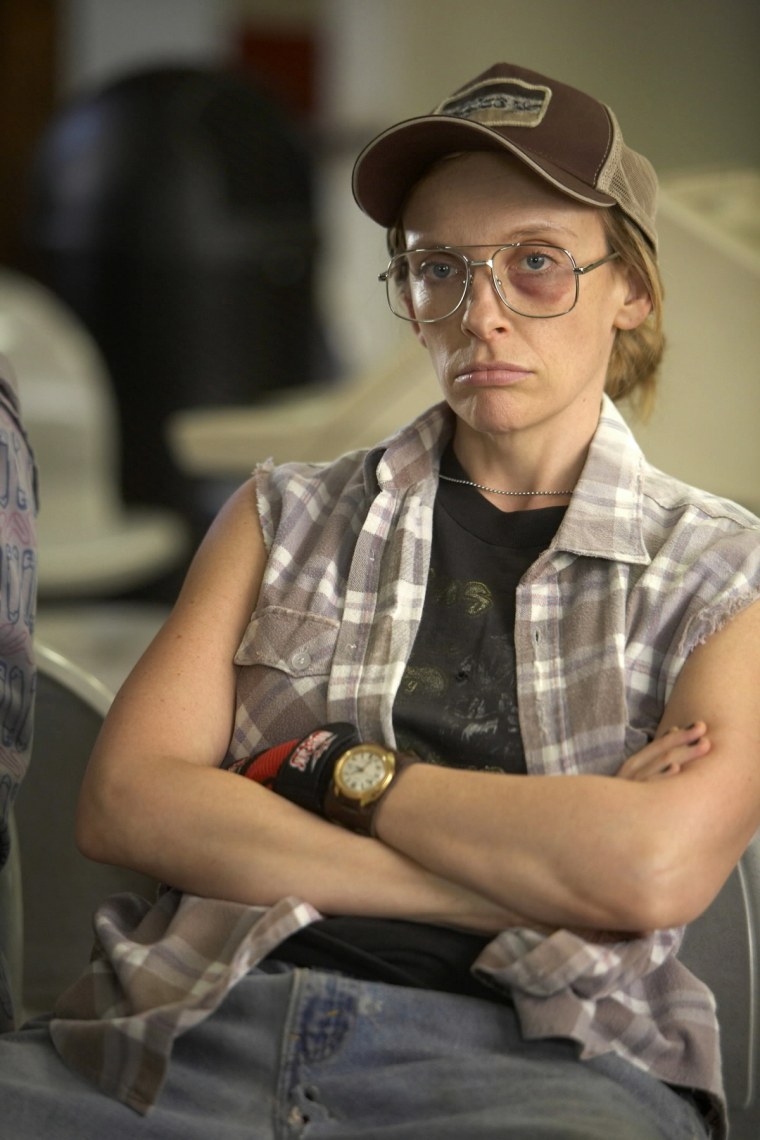 In the title role of Showtime's brand-new series "The United States of Tara," Toni Collette plays a middle-class mother with multiple personalities, and she has been nothing short of astonishing so far. Each of Tara's three "alters" borders on stereotype, but Collette humanizes each alter-ego: teenager T (Collette's age, 36, seems to have been divided in half when she's T), homophobic — and male — redneck Buck (a character whose interaction with Tara's family is even more intriguing since her teenage son his gay), and 50s-ish but not at all desperate housewife Alice (who has a great subversive layer underneath her proper exterior). More remarkably, Collette manages to disappear into each alter while retaining some of Tara, the fourth and most vulnerable, raw character Collette plays. Fully inhabiting four characters in one half-hour series isn't something most actors could do half as well as Collette does.
Harvey Keitel, "Life on Mars"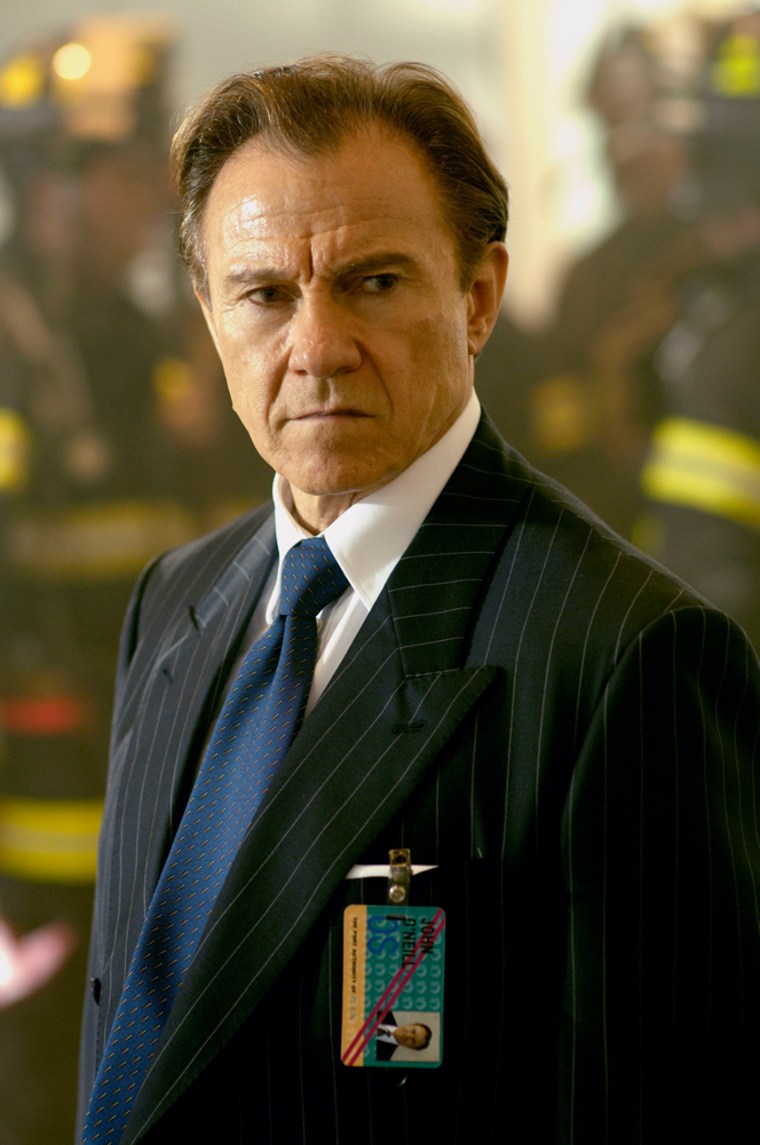 ABC's "Life on Mars" may not compare to the British version for some viewers, but it's one of U.S. network television's stronger and more intriguing new ensemble dramas, and Harvey Keitel is a key part of it. As a period piece — it's set in the 1970s, as its main character has somehow time-traveled there from the present — it needs actors who can plausibly be non-caricature versions of know-it-all but quite ignorant New York cops. Michael Imperioli does fine work as a detective, but Harvey Keitel seems to just be his character, Lieutenant Gene Hunt. The part may not require much from him as an actor, but as a cop who plays by his own rules yet can also see through his own cocky and stubborn exterior, Keitel is thoroughly convincing.
Gabriel Byrne, "In Treatment"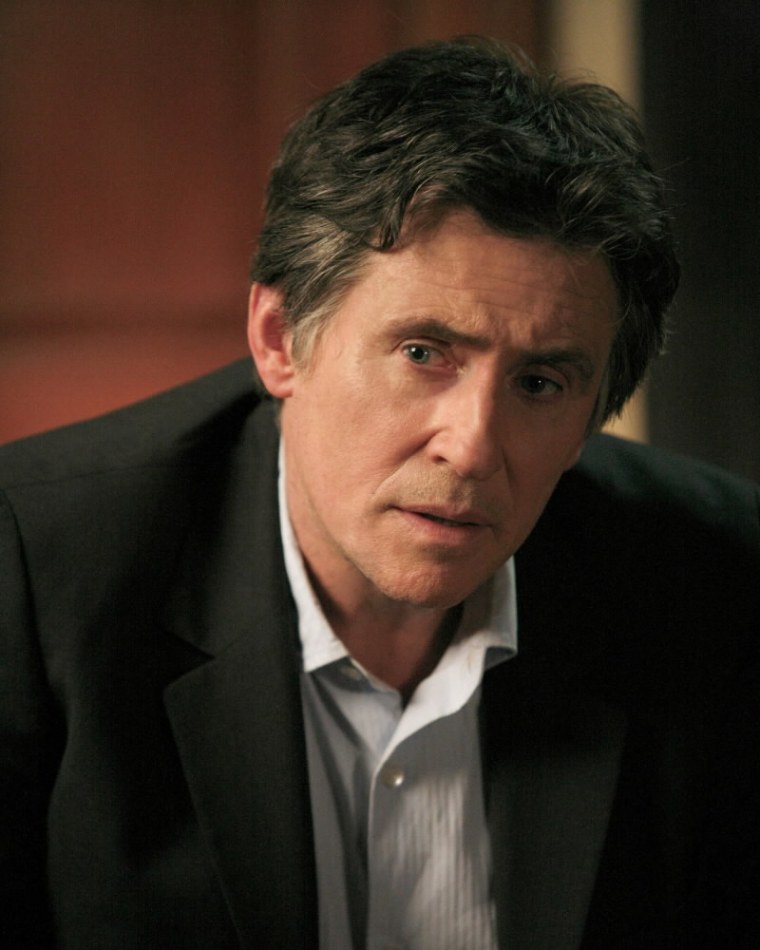 Over 43 half-hour episodes of "In Treatment," Gabriel Byrne mostly sat in a chair and asked questions of his character's patients. That's what's most remarkable about his rich and fascinating performance. He did a lot by doing very little, and with the help of the show's writers, turned Paul Weston into more than just someone who listens to other people's problems. Weston's own issues were often visible even on Byrne's poker face. While his own therapy sessions (with a strong performance by Dianne Wiest as his therapist) helped flesh that out, Byrne was mostly able to convey a deeply intelligent, deeply wounded man just by sitting in a chair.