If you just couldn't get enough of that spectacular shot of a weasel hitching a ride on a woodpecker's back, you're in luck! The flight photo that went viral this week has spawned a meme that's even more spectacular.
Sure, a weasel can ride a woodpecker — but just take a look at who can ride a weasel.
Russian President Vladimir Putin (with a stormtrooper hot on his heels):
A very affectionate John Travolta:
Miley Cyrus:
Of course, we couldn't let a meme opportunity like this one pass us by. So a few familiar faces from TODAY got airborne, too.
Check out Matt Lauer and Al Roker's excellent adventure: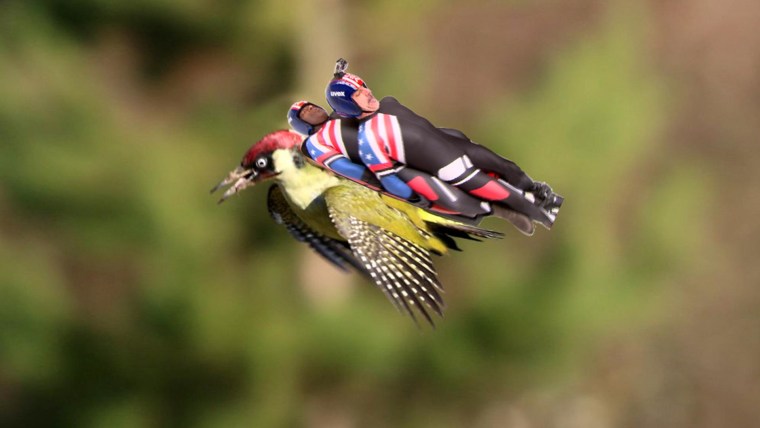 And see what Natalie Morales and Jenna Bush Hager got up to: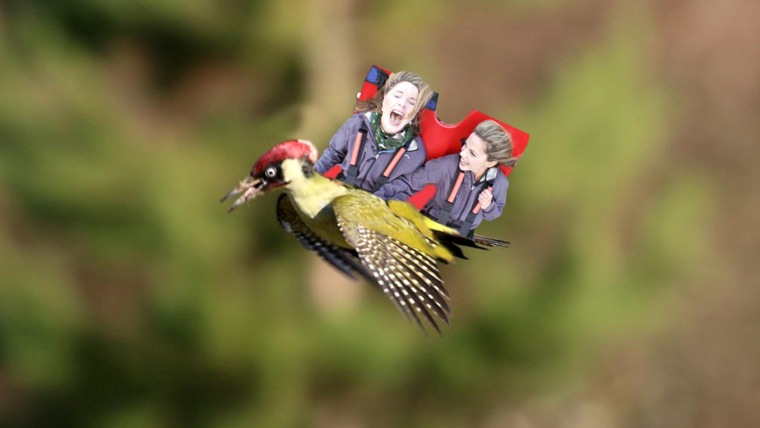 Need more weaselly fun? No problem. Clever meme-makers are far from finished with this one.
There's Gandalf:
Buzz Lightyear:
A space shuttle:
And the ultimate meme-mashups:
Keep 'em coming, Internet!
Follow Ree Hines on Google+.