Forget about doing the same old boring wave or dealing with the awkwardness of the kiss cam.
It's all about the adorable "Lion King" cam now.
The momentum has been building for a few years as sports fans shown on jumbotrons have taken to hoisting their babies into the air like Rafiki holding up Simba in "The Lion King."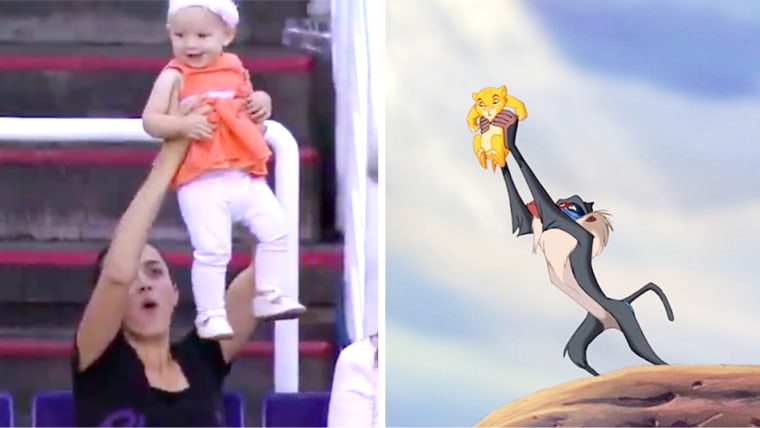 The Phoenix Suns became the latest team to unveil a "Lion King" cam during Monday night's loss to the Los Angeles Clippers. During timeouts, one fan after another raised his or her baby, to the delight of the crowd.
The Denver Nuggets, Chicago Bulls, Utah Jazz, Detroit Lions, Colorado Avalanche, Cleveland Indians and more have also have broken out the cam to wide acclaim in the past two years.
The awkwardness of the kiss cam — where the couple might be brother and sister, on a first date, "just friends" or complete strangers — pales in comparison to the pure joy of raising up a baby for all to cheer.
RELATED: 'Lion King' and 'Aladdin' Broadway casts have epic sing-off at airport
And let's face it, the "Lion King" cam is also much better than another longtime staple of professional games.
Follow TODAY.com writer Scott Stump on Twitter.