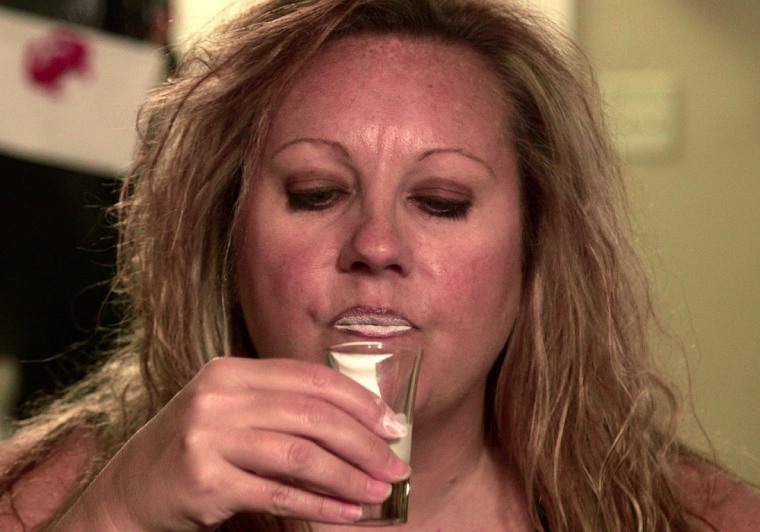 Heather is 43 years old, a mother of two young children and a paint drinker. Her unappetizing habit is the subject of the season premiere of "My Strange Addiction."
"As it's going down your throat it feels very nice and warm, almost like a thicker version of warm milk," Heather muses about her favorite non-beverage in a sneak peek TLC has shared exclusively with TODAY. "But obviously, it's got that very strong chemical taste, which is perfect to me."
Despite the so-called perfection of her addiction, Heather's eye twitches as she downs a shot of white paint in front of the camera.
Heather prefers paint in marker form. Every day she pries the cap off one paint marker and drinks the contents.
"I drink paint from markers because I have looked for other paints, both in quart or gallon form, and haven't found any that satisfy my desire," she explains.
She's consumed close to three gallons of paint since she first started the practice.
Watch Heather explain how she gets her fix in the clip, but don't try the potentially toxic taste for yourself!
The fifth season of "My Strange Addiction" kicks off Jan. 1 at 9 p.m. with a one-hour special followed by two back-to-back episodes on TLC.