It's hard to believe it's been 40 years since the Knights who say "Ni," a rabbit with one heck of a vicious streak and, of course, "the violence inherent in the system" first hit the big screen. But it's true!
In 1975, Graham Chapman, John Cleese, Eric Idle, Michael Palin, Terry Jones and Terry Gilliam — better known collectively as Monty Python — released their endlessly quotable film, "Monty Python and the Holy Grail."
And in 2015 — better known as now — the surviving members reunited again on TODAY.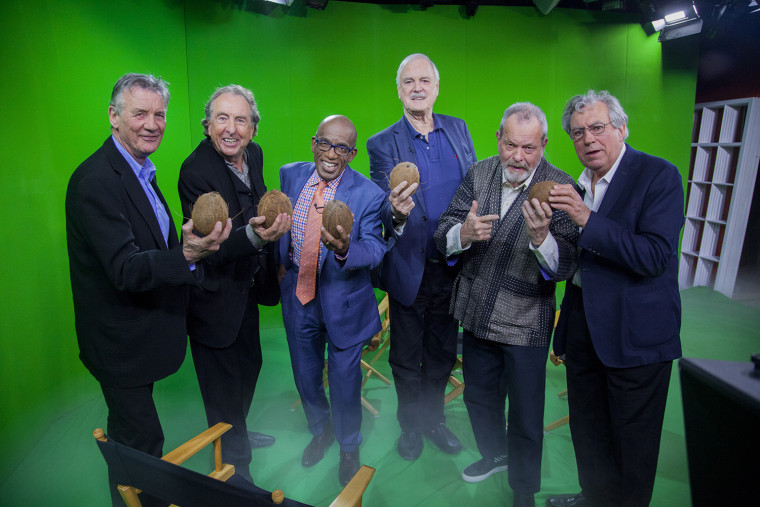 As it turns out, it's not so hard from them to believe all those years have passed. When TODAY's Al Roker asked the guys if it really feels like 40 years, they answered with a chorus of "yeah," "absolutely" and "exactly 40."
MORE: Monty Python is back! Celebrate with the 10 best 'Holy Grail' quotes
Back then, there was no way they could have known the lasting comedy impact or cult status the film would achieve. Or rather, there's no way most of them could have known.
"I thought it was gonna be a legendary film that would last forever," Idle said with mock smugness.
"Well, why didn't you say so?" asked Cleese.
"Well, I was keeping it secret then," Idle shot back. "'Cause I was negotiating my money."
Smart plan. Not true, but smart.
Speaking of money, there wasn't a whole lot of it to go around back then. The entire budget for the film was just $400,000, and the cast felt the squeeze.
"The producer rang me up, and he said, 'You know, we don't have a very big budget. Would you mind very much sharing your hotel room?'" Cleese recalled. "I said, 'What the [expletive] are you talking about? I'm a film star!"
Palin found an amusing way to cut costs — by clomping coconuts instead of actual horses, which wasn't part of the original plan.
"Terry and I wanted to use real horses," Gilliam said. "We thought we were proper film directors."
Well, if they weren't, they did a good job faking it. After all, the film is an enduring classic, which is why Roker asked them if they had the chance, would they do it all over again?
"There'd be no point," Cleese deadpanned. "I mean 'cause people have already seen it."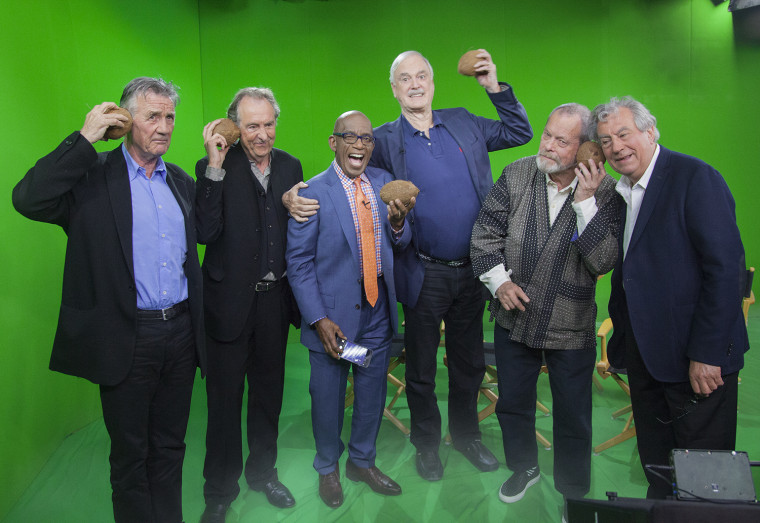 Even more people will have a chance to see the comedy classic (along with the documentary "Monty Python: The Meaning of Live") at the Tribeca Film Festival this weekend.
As for what they hope those new fans will walk away with, Cleese simply said "laughter." But Palin had another idea: "Less money in their pockets."
Or, you know, maybe a shrubbery.
Follow Ree Hines on Google+.