In her latest role in "Me and Earl and the Dying Girl," Molly Shannon is taking a break from comedy to show a more serious side. But for fans who know her well, Shannon has long been unforgettable, thanks to her outrageous, wacky characters on "Saturday Night Live" — like Mary Katherine Gallagher.
As she explained on TODAY Monday, Mary Katherine was a character no one on "SNL" understood right away. A socially-awkward Catholic school student prone to declaring "superstar," she had to be seen to be believed. And it wasn't until the rehearsal just before her live-show debut that Shannon really got to show her off.
"You rehearse all the sketches on Saturday before the show," she explained, "and they put mine way at the bottom, which usually those are the sketches that don't make it. And I'm thinking, 'I don't think they understand what it's going to be!' ... I was like, 'I have to show them what it is.'"
And she did.
"I really showed 'em what it was, that she was going to fall and it was physical, and she would jump and jump into chairs," she recalled.
Shannon got her reward: The sketch went from the bottom of the show list to the top. And Mary Katherine got her "superstar!" moment.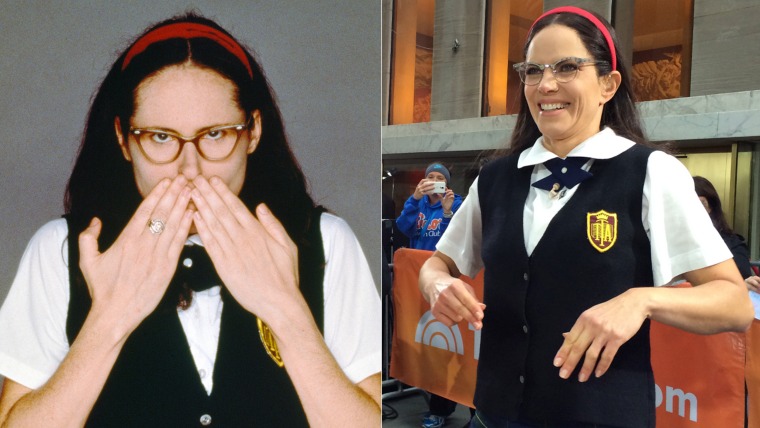 Plus, in 2014 she got another honor: TODAY's Natalie Morales dressed up as Mary Katherine for Halloween!
"I love Natalie as Mary Katherine Gallagher," grinned Shannon.
"Me and Earl and the Dying Girl" opens in select theaters on June 12. Shannon's other project, the prequel series "Wet Hot American Summer: First Day of Camp" premieres on Netflix July 31.