Molly Ringwald rose to fame as the muse of John Hughes in a string of the director's coming-of-age classics of the 1980s.
The films included awkward plot lines that clash with today's #MeToo movement and that even Ringwald admits she found troubling back then.
"As everyone says and I do believe is true, that times were different and what was acceptable then is definitely not acceptable now and nor should it have been then," she told NPR over the weekend. "I feel very differently about the movies now and it's a difficult position for me to be in because there's a lot that I like about them."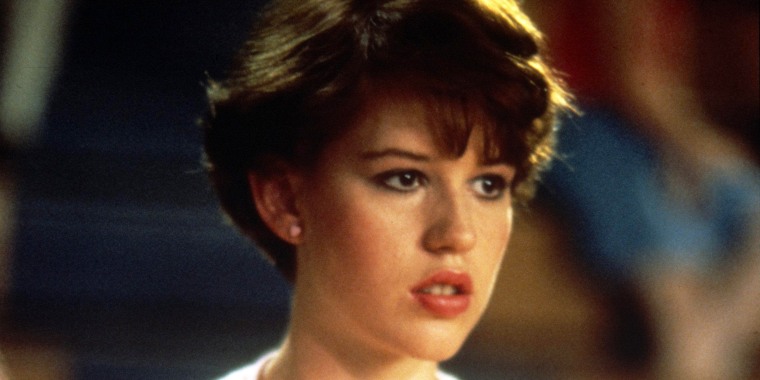 Hughes' films were part of an era of movies that have made headlines recently because of comments by Brett Kavanaugh. The Supreme Court nominee referenced "Fast Times at Ridgemont High" and other movies from the '80s that popularized the high school party scene, which has been critical to the sexual assault allegations against Kavanaugh.
Ringwald said she doesn't want to sound ungrateful to Hughes, "but I do oppose a lot of what is in those movies."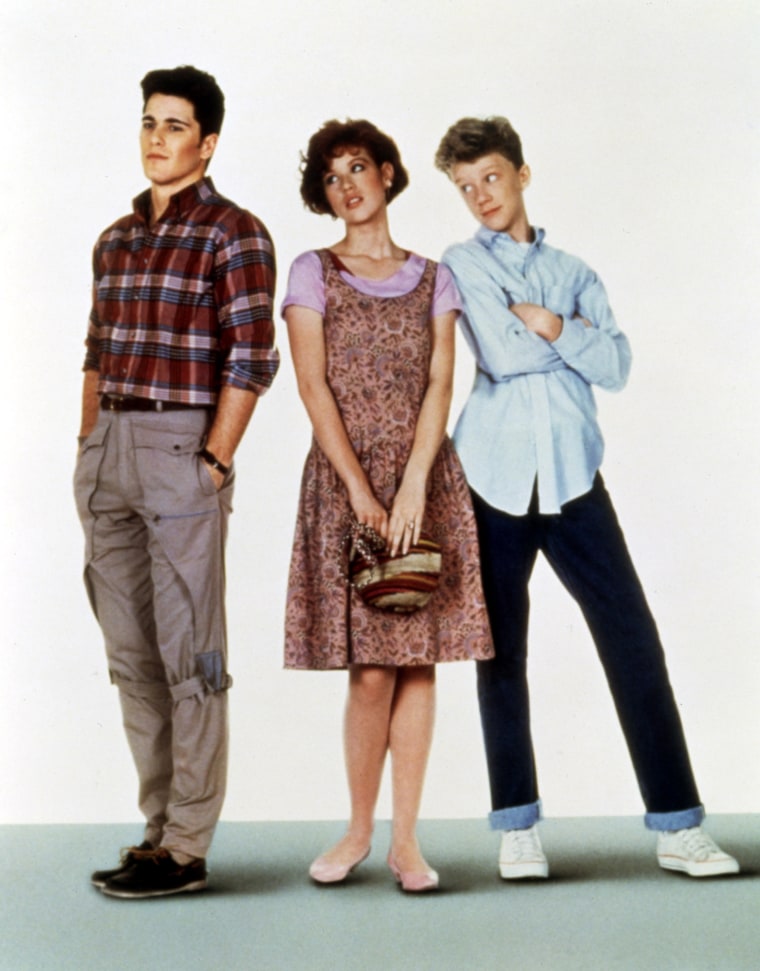 In the film "Sixteen Candles," for example, the boy that Ringwald's character has a crush on ponders taking advantage of his girlfriend, who has passed out following a party at his house.
"I've got Caroline in the bedroom right now passed out cold," the character Jake Ryan, played by Michael Schoeffling, tells another teen. "I could violate her 10 different ways if I wanted to."
In another scene later in the movie, the same girl, Caroline, wakes up unsure if she had sex with the boy instructed to take her home.
Ringwald, now the mother of a teenage daughter herself, previously opened up about the problematic threads in some of her former movies. In an essay earlier this year for The New Yorker, the actress said she began to revisit "The Breakfast Club" and some other Hughes movies following the explosive charges against Harvey Weinstein and others raised in the #MeToo movement.
In her NPR interview, Ringwald said there were parts of "Sixteen Candles" that she felt uncomfortable about while filming it. But at the time, she felt she had to be cautious about how much she spoke out.
"There were parts of that film that bothered me then. Although everybody likes to say that I had, you know, John Hughes' ear, and he did listen to me in a lot of ways, I wasn't the filmmaker," she said. "Sometimes I would tell him, 'Well, I think that this is kind of tacky' or 'I think that this is irrelevant,' or 'This doesn't ring true," and sometimes he would listen to me but in other cases he didn't."
Ringwald also defended the movie, and many others from that era, saying they reflected the culture at the time. She also said they often resonated with their audience.
"I believe that there is still a lot of good in the films and there's a lot that I'm proud of. And I feel like in a lot of ways they've touched teenagers and sparked a conversation that is important," she said.
"Having a teenage daughter myself, I know that it's not always easy to get teenagers to talk. But these films sort of break through that," she said. "There's something that really touches teenagers, especially 'The Breakfast Club' I feel like sort of gives them permission to talk about their feelings — says that teenagers' feelings really matter. And I think that's a really powerful message and for that reason I really love it."