Decades have passed since "a brain, an athlete, a basket case, a princess and a criminal" met up in detention and made movie history in 1985's "The Breakfast Club." But as star Molly Ringwald (who played the "princess") pointed out during a Tuesday morning visit to TODAY, despite the years, the film still feels fresh.
"I always loved the script, loved the movie, but I never imagined we would be talking about it 30 years later," she told TODAY anchor and "Breakfast Club" superfan Savannah Guthrie. "I never imagined it would still speak to my kids. ... I feel like it keeps speaking to generation after generation."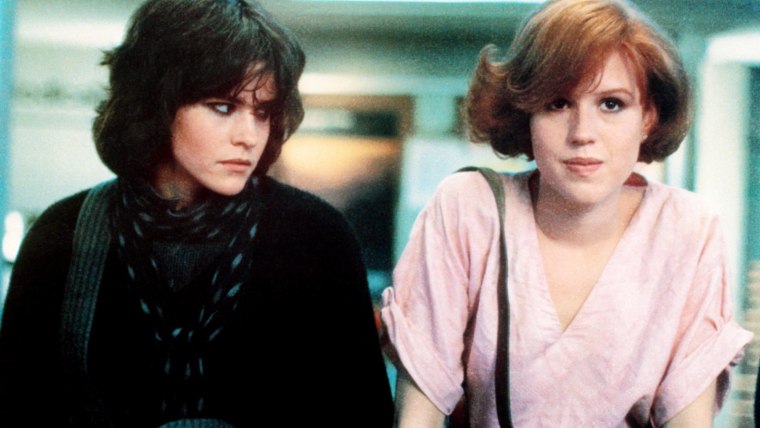 Maybe that's because there's just something timeless about teen angst.
Behind the scenes on "The Breakfast Club," the teens weren't so angst-filled. Of course, many of them weren't really teens, either.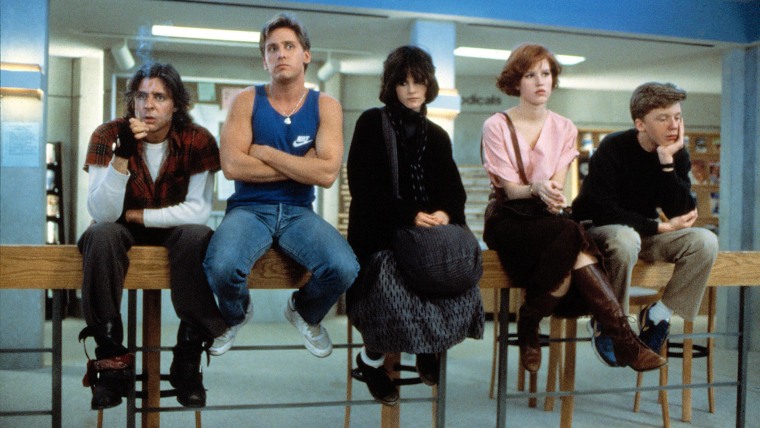 "Anthony Michael Hall and I were the only ones who were actually the age we were playing," Ringwald recalled. "I think I was 16, he was not much younger, and the other 'kids' were in their 20s."
Which made for an interesting situation: For most kids, cutting school leads to detention. But for Hall and Ringwald, it was the other way around.
"So we had to go to detention [for the film], and then cut and go to [actual] school," she laughed.
And if she could go to that detention one last time, she knows just what she'd take back with her.
"I would love to have those boots now," Ringwald said of character Claire's still-fashionable brown kicks. "The boots and the statue!"
Yes, who can forget the work of art (which was a duplicate of another work of art) that featured prominently in the film? "Somebody has that," she said of the piece. And she wants it.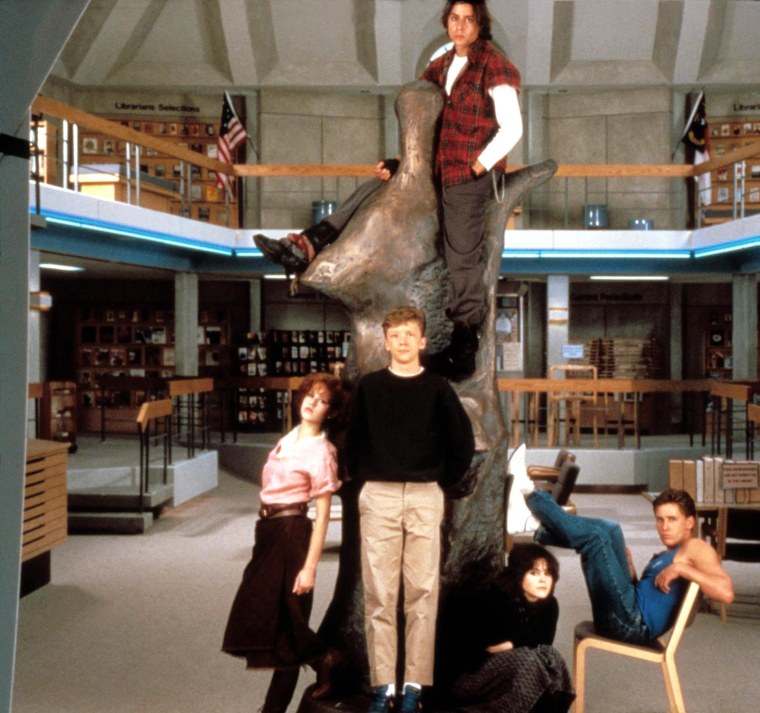 For those of us who came of age along with the classic movie, it's hard to imagine that it's really been 30 years — just as it had to be hard for Ringwald to imagine that her very first visit to TODAY took place way back in 1985, too.
"Aw! I was a baby!" she said after she watched the video.
Check out the clips — new and old — for yourself. And then enjoy the clip that really takes us back: the "Breakfast Club" trailer.
"The Breakfast Club" returns to theaters for an anniversary run on March 26 and 31.
Follow Ree Hines on Google+.