Kate Upton is expecting her first baby with husband Justin Verlander.
The gorgeous model posted a picture of herself on Instagram Saturday standing on a balcony with the sun-kissed ocean behind her and the hashtag #PregnantinMiami, leaving no doubt amongst her followers that she is with child.
In the photo, the 26 year-old model wears a bold red suit showing the beginnings of a baby bump, and of course a happy glow.
Upton tagged her husband, Houston Astros pitcher Justin Verlander, 35, who promptly reposted the pic on his own page.
"You're going to be the most amazing Mom!! I can't wait to start this new journey with you!" Verlander wrote in the repost. "You're the most thoughtful, loving, caring, and strong woman I've ever met! I'm so proud that our little one is going to be raised in this world by a woman like you! I love you so much."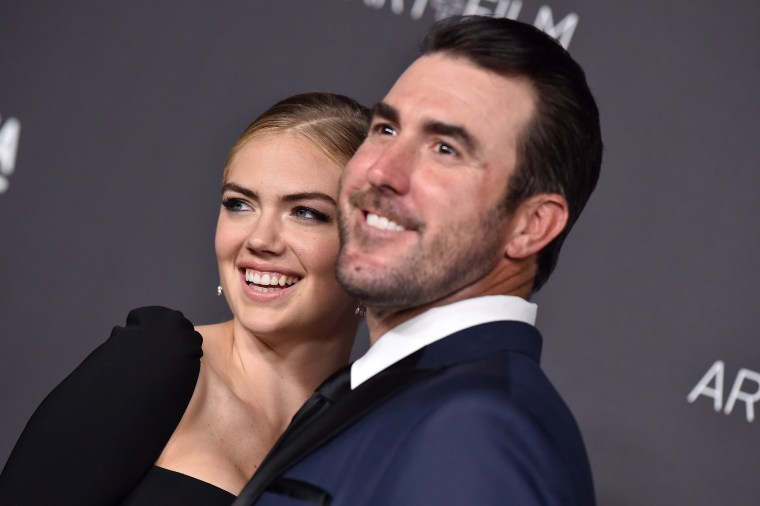 The couple wed last November, exchanging vows in Italy just days after Verlander helped his team win their first World Series. Now the pair has more happy news to celebrate with the impending arrival of their first child.
We have a feeling we'll see many more photos from this photogenic couple and their growing family.