/ Source: The Associated Press
Moby returns to his techno past, sort of, on "Hotel," Fannypack brings the lollipop hip-hop on "See You Next Tuesday" and Bloc Party sounds its "Silent Alarm" in this week's reviews.
"Hotel," MobyFive years after the multi-platinum success of "Play" thrust Moby from the underground onto mainstream playlists, the now almost 40-year-old former DJ has grown comfortable enough to straddle influences and return in part on his double-disc "Hotel" to the techno he once said was only in his past.
It's not high-speed rave friendly beats, though. "Hotel" dances between warm pop melodies on one disc, and cerebral jams of ambient techno on another. It's a mix that melds emotive melodies with a nearly perfect sense of song structure.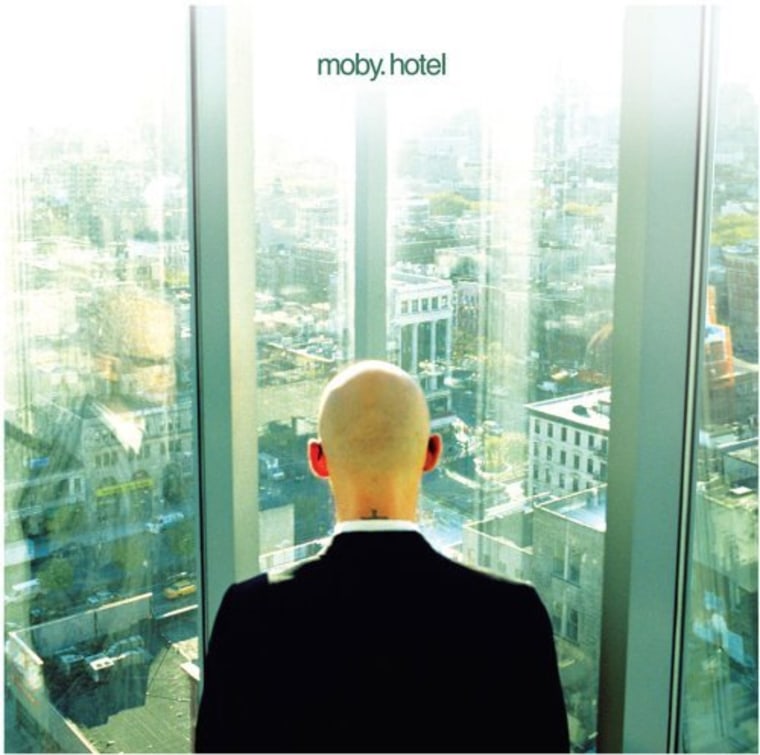 On one disc Moby delivers a pulsing single-note piano on "Raining Again," with touching vocals about sadness — it sounds like a carry-over from previous albums. But on the other, he opens with "Swear," a beautiful onslaught of digital sound.
That contrast between electronica and pop leaves "Hotel" wonderfully varied, and is arguably responsible for the album's beauty — and it is a beautiful album.
Take Moby's remake of New Order's "Temptation," a sexy melody that moves slow and deliberately into sweeping choruses with lyrics that linger long the song's end. Pairing that with the moody lunges of "Homeward Angel" and you've got an album — and an artist — who has developed into something quite new.
Each of Moby's albums has left him harder to pin down and has forced some to view him as an artist crossing onto the radio from the club scene. But what Moby has achieved with "Hotel" is a new kind of techno — an electronic pop with mass appeal.— Ryan Lenz
"See You Next Tuesday," FannypackIt's a stretch, but Fannypack has successfully backed up the hype surrounding their hit 2003 single "Cameltoe" with this sophomore outing. "See You Next Tuesday" is lollipop hip-hop with slick production values and addictive beats, combining reality TV references, "Bring It On" raps, rad reggae and grade school humor.
Huh? Exactly.
There's no disposable "Cameltoe" here. Silly yet self-aware, the nine songs on "See You Next Tuesday" are as diverse as the group's three sassy female covergrrrls and their two "I Heart NY" producers. Tracks to love include the dancehall-meets-club brawl "Fire Fire" and the Madonna-does-Beastie Boys-ish "You Gotta Know."
You could say Fannypack is two parts Beastie Boys, one part Spice Girls with a dash of Destiny's Child, but they'd probably kick your booty for such an expected description. These yelping urbanites rhyme "hos and pimps" with "welfare recipients" and sound like they've been in a few street fights — or at least a clearance-rack tussle.
Such uninhibited adages give Fannypack a genuine edge not found in most girl groups, although most girl groups out there have disbanded or disappeared (3LW or 702 anyone)? After listening to "See You Next Tuesday," one can't help but wonder: When do we get to see you after that?— Derrik J. Lang
"Silent Alarm," Bloc PartyThe British are still coming.
Bloc Party is the latest act from flourishing British post-punk scene (Libertines, Franz Ferdinand, The Futureheads) to infiltrate the United States. Their debut, "Silent Alarm," continues the breakthrough of their self-titled EP with exuberant choruses, occasional digital effects and lyrics seesawing between the political and romantic.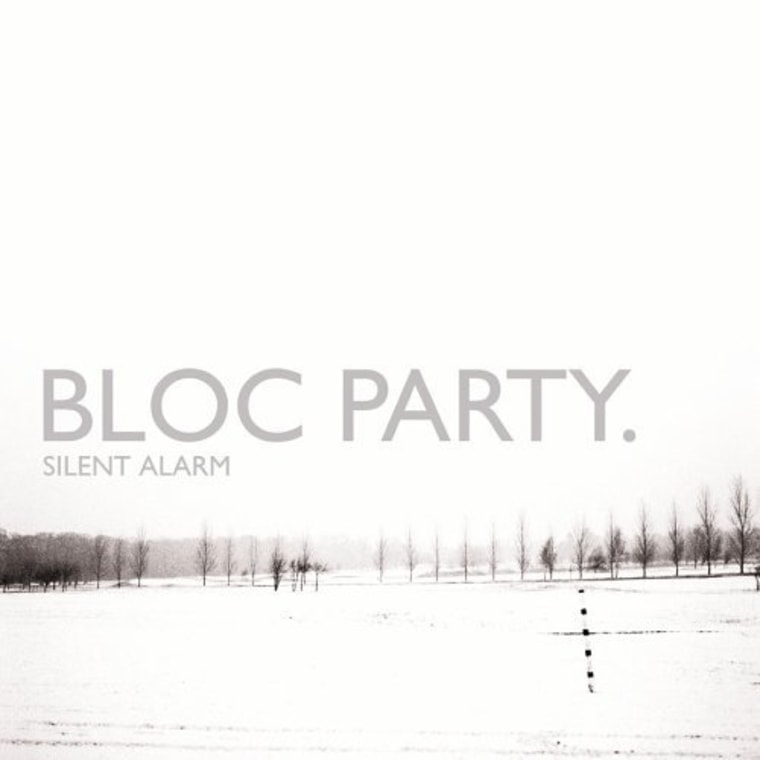 Named for an article about earthquake warning systems, "Silent Alarm" uses the typical guitar-bass-drum format to muster a positive tension not yet heard from the aforementioned bands. Lead singer Kele Okereke has a fairly distinct, higher-pitched voice (think a more tenacious "Seventeen Seconds"-era Robert Smith) and oddly, his strength lies in his ability to not quite hit notes, lending the music its uneasy feel.
Opener "Like Eating Glass" propels the album with charged, panicking guitars and Okereke yelping frenetically: "It's so cold in this house/Open mouth swallowing us" and later, "You haven't got the time to remember how it was." "Banquet," the lead song from the EP that started all the talk sounds just as good here — a cutting anthem, the epitome of why the flashy beats and rock guitar synthesis works.
Of the slower songs, "This Modern Love" (perhaps in debt to Jonathan Richman's band The Modern Lovers) is the most sentimental, with Okereke asking: "Do you want to come over and kill some time/And throw your arms around me?" On this track and elsewhere on the album, Okereke slips into an emotive sort of sing-speak adding still another dimension to the music.
Some dated backing vocal parts and cliched lyrical choices ("Like drinking poison," "I'm on fire!" "Are you hoping for a miracle?") are the only lapses in momentum. For the most part this breed of British post-punk has hardly been done better.—Jake O'Connell
"It's Me Again," Tweet
Missy Elliott protege Tweet made quite a first impression when she flew onto the urban music scene with the naughty ode to feminine self-pleasure, "Ooops (Oh My)," back in 2002. Now, after a three-year absence, the statuesque, Hershey-kissed songbird is back with her sophomore disc.
But oops — she doesn't do it again.
Instead of reintroducing herself with another enchanting single, "It's Me Again" is kicked off by the blah, over-looped "Turn Da Lights Off" — produced by rap veteran Kwame and featuring the first of several irritating Missy shout-outs. With the exception of a few tracks — the juke joint-reminiscent "Sports, Sex & Food" (Tweet's cheeky advice on how to get and keep your man happy); the requisite ex-girlfriend warning "My Man"; and the soulful kiss-off "Small Change" — the disc is full of indistinguishable mid-tempo grooves devoid of personality. The lyrics aren't as angst-filled as those found on "Southern Hummingbird," her engaging debut (remember "Smoking Cigarettes"?), and without the blues, her smoky alto rarely soars above a drawled whisper.
Regrettably, "It's Me Again" will likely seal Tweet's fate as a one chirp-wonder.— Tracy E. Hopkins