Angela "Big Ang" Raiola, one of the stars of the reality show "Mob Wives," died at 55 years old on Thursday morning after battling brain and lung cancer.
The flamboyant reality star passed away at 3:01 a.m. surrounded by family and friends, according to a statement by friend Vinnie Medugno on her official Twitter page.
"YOU, (Her fans) were some of the most special people in her world, and she loved you immensely,'' Medugno wrote. She truly went out richer than any monetary value could ever amount to. In typical Big Ang fashion, we know she would say, 'Love you my babies!'''
RELATED: 'Mob Wife' Big Ang bares all (in hubby's leg tattoo)
Raiola was the niece of late Genovese crime family captain Salvatore "Sally Dogs" Lombardi and became part of the cast of "Mob Wives" on VH1 in 2012. She also starred in the spinoffs "Big Ang" and "Miami Monkey."
A smoker for 40 years, she was hospitalized for a tumor in her throat in March 2015. Despite a pair of surgeries, the illness progressed to Stage IV lung and brain cancer.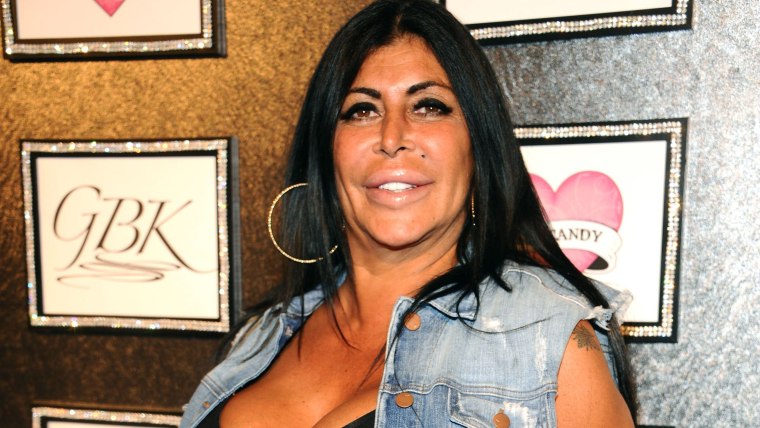 Raiola lived a colorful life that also included owning the bar Drunken Monkey in Staten Island. In 2012, she released the book "Bigger Is Better," in which she talked about going from being on house arrest for a drug conviction and being $100,000 in debt to becoming a reality star living in a mansion.
She is survived by her husband, Neil Murphy, two children and six grandchildren.
Follow TODAY.com writer Scott Stump on Twitter.