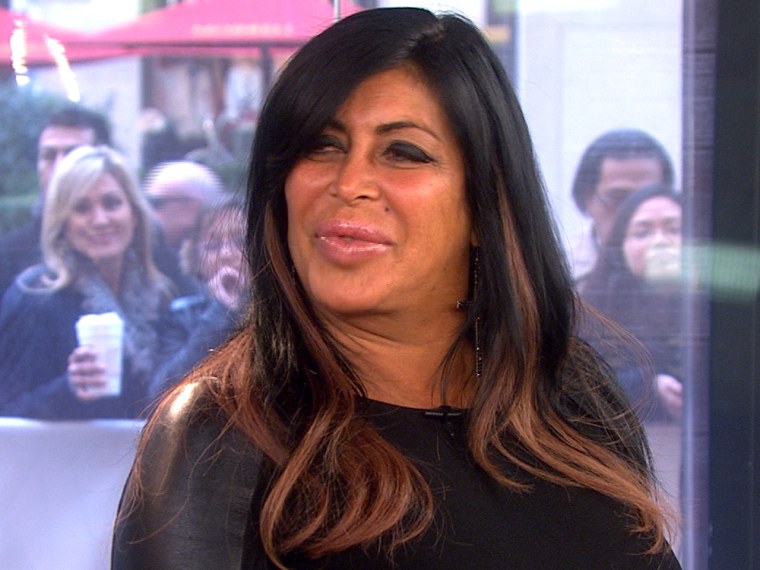 Nothing says true love like... a giant leg tattoo?
"Mob Wives" star Big Ang (real name: Angela Raiola) dropped by TODAY on Thursday to chat with Kathie Lee and Hoda about the new season of her VH1 show, and took the opportunity to show off her husband, Neil — who had a little something of his own to show off.
The couple, who were estranged for three years, reunited last year, and it looks like things are better than ever.
"Oh, show her the tattoo you got of me the other day," Big Ang said.
Neil rolled up his pant leg to reveal a huge piece of ink on his calf, featuring a cartoonish version of his wife clad only in a thong.
The tattoo-version of Ang covers her assets with one hand, and is surrounded by stars and roses.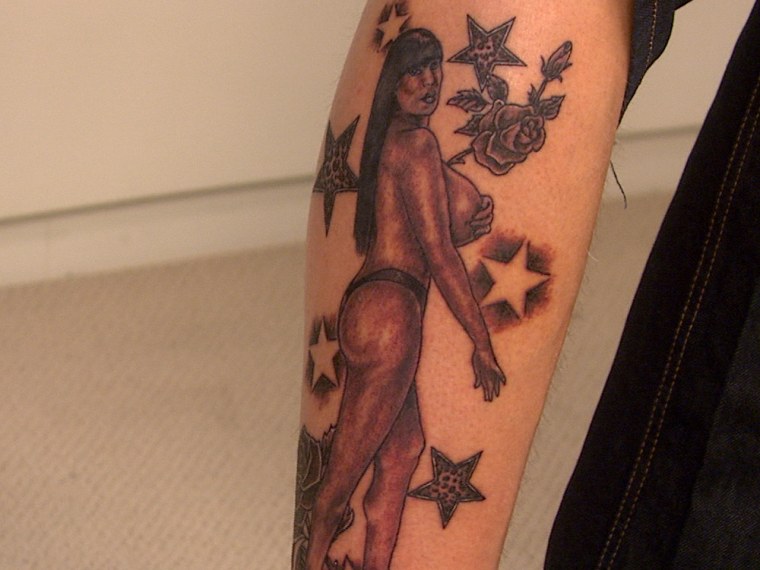 "Oh my God!" the ladies screamed in unison.
"That's love," said Hoda.
"So I take it that means you two are blissfully happy?" Kathie Lee asked.
"Yes," said Big Ang.
"Very happy," added Neil.
Guess that's a good thing, since as KLG and Hoda put it: "You're stuck with her forever."
More:
Judi Dench sports neck 'tattoo' at 'Skyfall' premiere
Meoww! Chris Brown's newest neck tattoo is a lion
Is Chris Brown's new tattoo supposed to be battered Rihanna?