Now that's how you work it!
Missy Elliott already tweeted her joy over the viral video that finds her number-one fan, Mary Halsey, doing a note-perfect karaoke performance of her 2002 hit "Work It."
But the 47-year-old hip-hop superstar outdid herself when she stopped by "The Ellen DeGeneres Show" on Thursday to give her "funky white sister" the surprise of her life.
Halsey was already set to perform the song on Thursday's episode, but when Elliott stepped out to join her midway, she completely freaked out.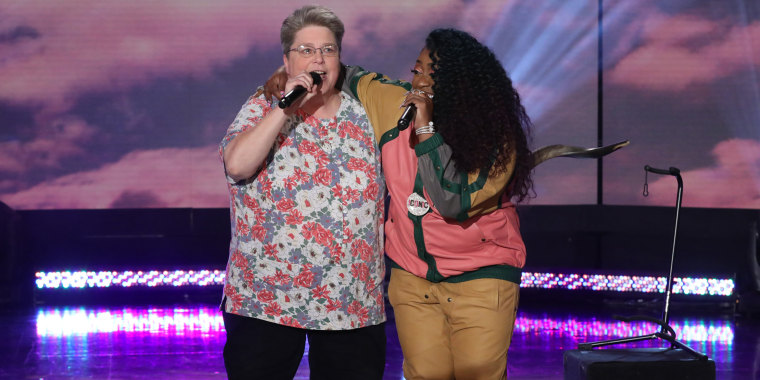 Halsey quickly got it together to rap alongside her idol — and their duet was nothing short of magical.
In August, Halsey charmed the internet when she shared a video of herself performing "Work It" at a karaoke contest in a Rhode Island park.
The video made its way to Elliott, who gleefully shared it, writing, "I just found out I have a FUNKY WHITE SISTER ... She straight killed 'Work It,' sound effects and all. I love it."
Backstage after their duet, the pair filmed an adorable selfie video that Elliott shared, calling Halsey "one of the sweetest souls I've met!"
"I'm thankful Ellen connected us," Elliott gushed, "because Mary, you are a gem!"