Former YouTube creator and "Glamorous" star Miss Benny came out as transgender in an essay for Time.
Miss Benny, in the essay, says she has been "privately living" as a transgender woman "for the last few years."
"I'm a proud person, but admittedly it's still a bit daunting to say those words publicly," she wrote in the essay. "Let's just say I'm one of those girls who grew up in a religious Texas household where queerness was totally not the vibe."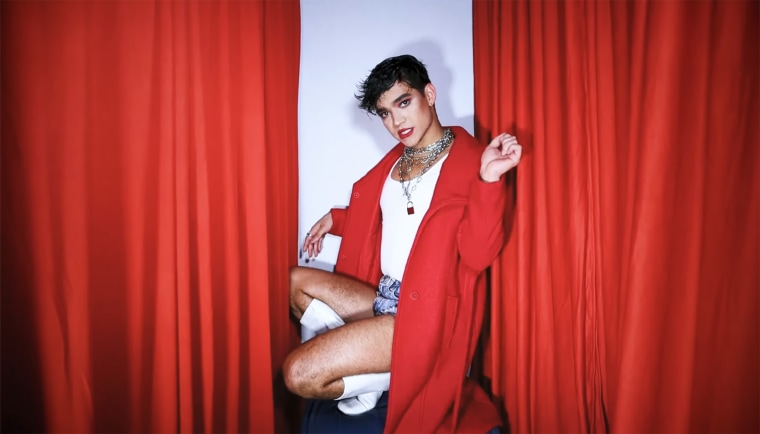 In the essay, Miss Benny explained how her gender identity affected her career path — which began with moving to Los Angeles at 14 to "get out of Texas," "establish (her) own identity," and "make a career as an actor."
Instead, she says she "endured rejection" in auditions and "entered relationships where my femininity was subject for negotiation." The effect was "learning to quiet the colorful parts of (herself)."
During the pandemic, Miss Benny "privately transitioned." The effects on her mental health were immediate.
"It felt as if I had lived with a stuffy nose my whole life and then suddenly my breathing airways opened, and I discovered everybody else has been breathing freely the whole time. And now, I too can breathe and enjoy my life the same way everyone else does."
With Netflix's series "Glamorous" came an opportunity for Miss Benny to be her full self on camera — and to bring some of her authentic story to the screen.
"Glamorous" explores gender identity through the character of Marco Mejia, Miss Benny's character. Working at a beauty counter at a department store, the character has a change of fortune after meeting Madolyn Addison (Kim Cattrall), a beauty mogul who hires Marco to work as her assistant.
Marco begins by identifying as a gay man, per Miss Benny's interview in the Hollywood Reporter, but in the finale, visits a transgender specialist and identifies as trans.
In the essay, Miss Benny revealed that this plot line was her own idea, pitched to series creator Jordon Nardino.
"I told him about my transition. I knew this was different from the original plan, but I felt we could include this journey in the show by having Marco transition alongside my transition in real life," she wrote.
Miss Benny wrote she worked "closely with Jordon to ensure the authenticity of Marco's identity," and that the end result is realistic.
"It was really important that Marco's trans-ness was not the plot of the show. It's not a 'twist' to surprise the audience. Instead, we get to watch a young queer person experiencing first love and heartbreak, career success and failure, and everything else that comes with being a young adult… while also discovering their identity in the background of life. Because being transgender is not something you do, it's who you are."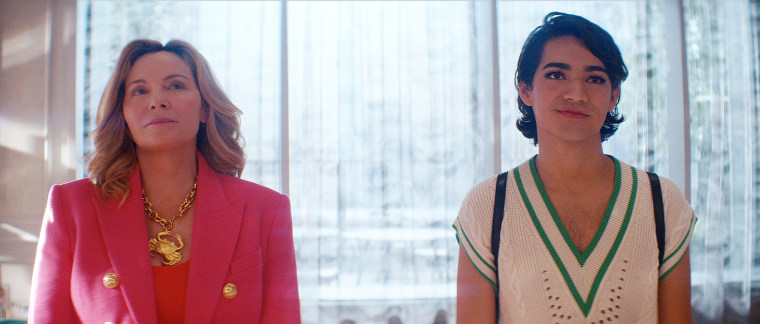 Speaking to TODAY.com, Miss Benny says she related to some of Marco's dating experiences — especially with Parker, a character on the show who is uncomfortable with the way Marco presents.
"Marco's value is questioned because of his flamboyance and femininity. We get a conversation that's very relatable to people like me, which is, 'How do I maintain value and attraction when I'm dating people who may not be familiar with someone like me?'" she says. "It's a conversation within queer community that has always existed; now people see it on a wide platform. I'm proud that."
The show is filled with other expressions of queerness. Madolyn and Marco's mom are among the show's few straight characters. For Miss Benny, this was a refreshing change of pace.
"When you're a queer actor on a TV show, a lot of the time you're kind of the only queer character on a show, so you sort of have to take on the responsibility of everybody's storylines, and tell everybody's experience and still be funny and still be you know, quippy.
"What's great about 'Glamorous,' is that because we have so many queer characters on the show, everybody gets to breathe and have space to tell the full range of their own experience, because they don't have to carry everybody else's as well."