On a night when ex-husband Blake Shelton announced he is dating "The Voice" co-star Gwen Stefani, Miranda Lambert was grateful for a happy moment when she won the award for Female Vocalist of the Year at Wednesday's Country Music Awards.
""Man, I really appreciate it,'' Lambert said while accepting the award at the ceremony in Nashville. "I needed a bright spot this year, so thank you. I love country music fans."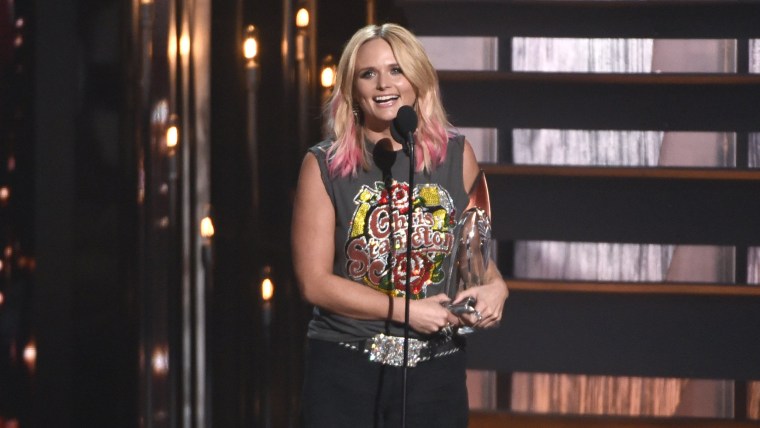 Lambert, sporting newly-pink hair, performed her latest hit single, "Bathroom Sink,'' during the show before taking home the Female Vocalist of the Year award for the sixth straight year.
RELATED: Gwen Stefani addresses Blake Shelton dating rumors on 'On Air With Ryan Seacrest'
Shelton, 39, split from Lambert, 31, after four years of marriage in July, and less than a month later, Stefani, 46, announced that she and Gavin Rossdale were divorcing after 13 years together. Only hours after Shelton confirmed that he and Stefani were dating, CMA hosts Brad Paisley and Carrie Underwood made a tongue-in-cheek reference to his split with Lambert early in the show.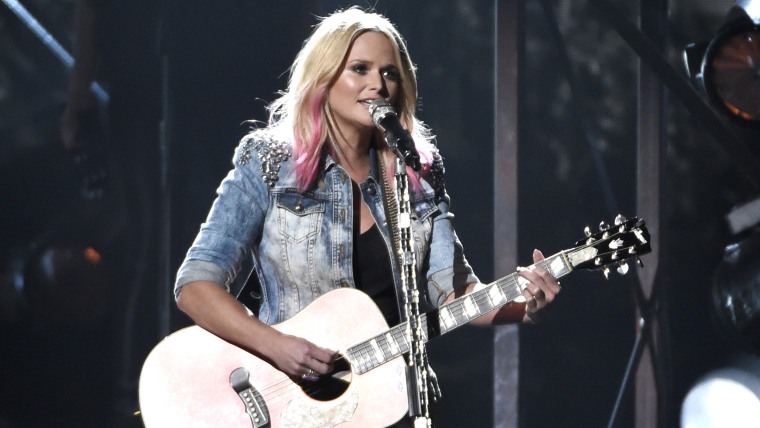 "This year there have been so many big changes," Underwood said.
"You know what else is 'cray cray?''' Paisley responded. "How many couples broke up this year — from Ben Affleck to Jennifer Garner, Halle Berry and what's his name?"
Underwood then said they "can't ignore the break up that really rocked our world. The one that's on everybody's mind. Two people in this very room that we all know and love. Splitsville."
The cameras then panned to the audience, where Kermit and Miss Piggy were sitting apart from each other.
Shelton certainly had an idea it was coming, according to an interview with late-night host Seth Meyers last week.
"It's such a family. Everybody there is friend, you know?" Shelton said. "There's gotta be a joke about me and Miranda. Brad Paisley is not doing his job if he doesn't look down there and go, 'Haha!' I mean, he's gotta do it."
Follow TODAY.com writer Scott Stump on Twitter.