Miranda Lambert may be a huge, award-winning country superstar, but she's got one thing going for her: apparently, fans tend not to bug her when she's out in public.
She recently learned this after relocating to Nashville. New to living in the city, she told radio host Bobby Bones during an interview that at first she was "running wild in midtown, but then I calmed down."
Bones was surprised she would just be able to go out and not get mobbed, but Lambert said she's got that covered.
RELATED: 'Bitchy resting face' is real (kind of). But there's hope
"I kind of have this, what do you call it, R.B.F.," she said, spelling out what we all know as "resting bitch face."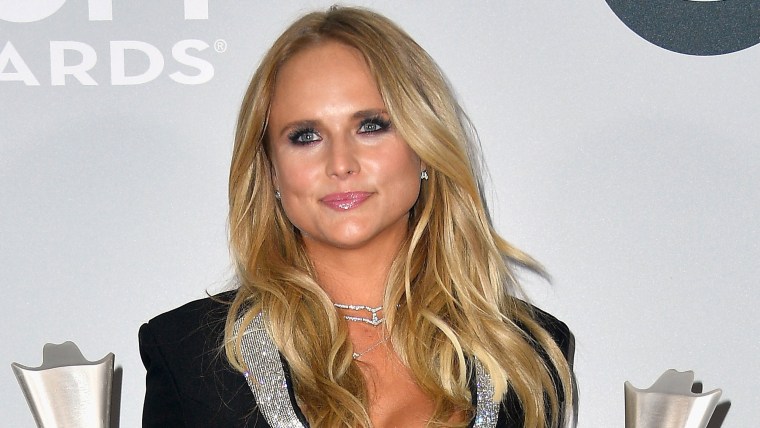 That's the kind of expression where, when a person has no particular expression on their face, they appear to be irritated or angry. (We're not sure we accept Lambert's assessment, but she's the one who brought it up!)
"I don't mean to, though," she continued. "I just do my thing and drink Miller Lite and hang out with my friends."
And there's lots to do if you're Lambert, who released her latest album, "The Weight of These Wings" in 2016. She had been married to "The Voice" coach and fellow country singer Blake Shelton, and the pair divorced in 2015 after four years of marriage.
RELATED: Miranda Lambert blasts online bullies who criticized photo with boyfriend
She seems to be settled happily in Nashville, too. "People are awesome," she said. "Nashville is awesome. Nobody cares. Anybody who's anybody who's my hero who lives here, when I see them out, I don't bug them."
But she might make an exception. "Every time I'm around Faith Hill, I turn into a complete idiot," she chuckled. "The '90s country [era]: that's where I sort of get stupid!"
Follow Randee Dawn on Twitter.